Timpview High School

Class Of 1979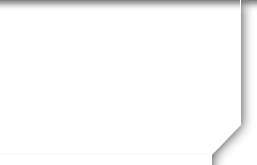 In Memory
Brian Campbell
Brian Campbell
1961-2020
---
Brian William Campbell was born to amazing and loving parents Ed and Doloris Campbell on December 24, 1960 in Clinton, Oklahoma. His early years in Provo were filled with baseball and friends. He attended school in Provo and graduated from Timpview High School in 1979. After graduation he headed up to Utah State University where he made many fun memories and friends. He attended the University of New Mexico Pharmacy School which put him on the path for his career.

Brian married the love of his life Kim Sallenback on April 4, 1992, he took on three small kids on this day as well. They were Kristy, Cole, and Kylee (we are forever grateful). Brian and Kim were delighted to add Kelsey to the family the following year. Four years later they thought they would try for a boy and twin little girls were born. Karly and Kassidy completed our family


In 2002 Brian bought Stewart's Pharmacy and turned the place into Rock Canyon Pharmacy. We were all so proud of him! Brian was a caring boss who was always concerned for his staff and customers. He truly cared about people and wanted them to feel special. He loved the people he got to work with and he loved the community he got to serve. He spent the last 15 years living "the good life". He loved snowmobiling with his son in laws and friends, traveling the world, golfing with his Dad, and riding his Harley and Indian bikes. He loved spending time with his grandkids and could not wait to welcome each baby into this world. Brian lived an amazing, adventurous life filled with new places and lots of people who adored him.

Brian is survived by his wife Kim Sallenback Campbell, his daughters Kristy Hafen (Matt), Kylee Stevens (Mike), Kelsey Orr (Trevor), Karly Frixione (Spencer), and Kassidy Campbell. His father Ed Campbell, sister Tami Blaylock, brother Jason Campbell, 13 beautiful grandkids who all adored their Papa. Macee, Brin, Taryn, Ellsy, Graham Hafen. Quincee, Crew, Ridge, Beckham Stevens. Lennon Massa, Hudson, Cole Orr. Noa Shay Frixione. He is preceded in death by his Mother Doloris Nelson Campbell, son Cole Preston Nelson and his grandparents.

Due to State restrictions Services will be at our home for close family and friends. He will be laid to rest in the American Fork City Cemetery at 12:30 on Tuesday.
Brad Barrick, Brian Campbell, and Nik Pino
Brian Campbell's funeral - Kevin Gull, Greg Park, Ron Baird, Nik Pino, Tom Thomas, Rick Miller and Chris Jenkins