Timpview High School

Class Of 1979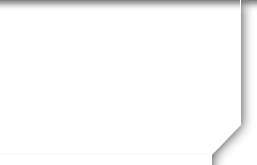 In Memory
Curt Porritt
Born: October 3, 1961
Died: May 31. 2017
---
Curtis (Curt) Roy Porritt, 56, of Pleasant Grove, passed away on May 31, 2017 as a result of a heart attack. He was doing his very favorite thing in the world when the heart attack happened: fishing at Strawberry Reservoir.
Curt was born October 3, 1960 in Murray, Utah to Gail and Donna Porritt. He spent most of his younger years in Idaho, hunting and fishing with his four brothers and teasing his one sister. Curt w
ent on to serve an LDS mission in Holland, then married Judy Ryder a few years later in 1985 in the Provo LDS temple. In the years to follow, he and Judy had four children together. Curt loved the gospel and philosophizing about it. Anyone who knew him well could tell you that he knew almost everything about the gospel, and he loved sharing it with others. He loved his cabin and boat up at Strawberry Reservoir, and one of his greatest joys in life was to spend time with his loved ones there.
Curt is survived by his wife of 32 years, Judy, his four grown children, Stephanie "Booboo" (Josh Jarman), Nichole "Snickers" (Sherman Dangerfield), Jennifer "Gumby" (Nate Hardman), and Jacob "Chubbs", as well as his grandchildren, Kara, Cooper, Benjamin, and Madison. He is also survived by his siblings, Gail, Larry, Kris, Gary, and Jen (a sister in every way except for biological) as well as dozens of other loved ones in his life.
He is reunited with his mother, Donna, his father, Gail, and his brother/best friend, Ron.
Many people will miss Curt's sense of humor and desire to make the world a better place.
Funeral Services will be held Monday, June 5th, at 11:00 am, at the Battle Creek 10th Ward, 1222 East Nathaniel Drive, Pleasant Grove, Utah, where Viewing will be held Sunday, June 4th from 6:00 to 8:00 pm and prior to services on Monday from 9:30 to 10:30 am. Interment in Pleasant Grove City Cemetery.
Funeral Directors: Utah Valley Mortuary. Condolences may be expressed to the family at www.uvfuneral.com.
Photos uploaded to Timpview 79 by Curt Porritt in 2013
We were so glad that Curt came to our 35th reunion in 2014. Little did we know that he wouldn't be there for our 40th. We miss you Curt.
http://www.heraldextra.com/lifestyles/announcements/obituaries/curtis-curt-roy-porritt/article_470e7649-e4ab-59f0-bb77-4a58efe07a93.html#utm_source=he