Needham B. Broughton High School

Class Of 1972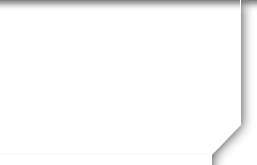 Memory Lane
Who remembers...


Char Grill - http://www.chargrillusa.com/
The Red Barn
Cameron Village Underground -http://www.shopcameronvillage.com/
The PR - http://www.playersretreat.net/thepr.htm
Lassiter Mill
Devereaux Meadows
Pine State Creamery
Smokey Hollow (anyone know what this is)
The Hobby Shop at Cameron Village
Hackney's at North Hills
Raleigh Municipal Airport - South Raleigh
Sadlack's - Hillsborough St. - http://www.sadlacks.blogspot.com/
Raleigh Memorial Auditorium
Pony Club - Anderson Drive
Surburban Mart - Anderson Drive
Dorton Arena
N.C. State Fair
Colony Theater - Five Points - http://ambassadorcinemas.com/joomla/
Shoney's Big Boy
Starlite Drive-in Movie - Garner
Old Rex Hospital - St. Mary's St.
Pullen Park - Bloomsbury Park
Reynolds Coliseum - NCSU
Don Murray's BBQ
Sanders Ford - Downtown
The Lodge - Across from the Angus Barn
Rinaldi's Kentucky Fried Chicken on Peace Street
Peace Street Open Air Market
Canton Cafe - Hillsborough Street
Wrenn Pharr - at Cameron Village - Buy one oxford shirt for $5, get one free
Roy Rogers - Hillsborough Street
Hayes Barton Swimming Pool
Johnson's Pharmacy - Daniels Jr. High after school hangout at the grill
Running after the mosquito trucks that came throught the neighborhoods.
Ambassador Theater - Fayetteville Street
Piggy Wiggle at Five Points
The big metal "Crab-tree" water sculpture and wishing pool in the middle of the original Crabtree Valley Mall.
Long Meadow Dairy Bar (L&M) (later Tint-Tote) - Glenwood Ave.
This is from Haywood Poole about the L&M - "I remember the Long Meadow (L&M) also but never really hung out there. We had neighbors who were older than me and my sister and they used to hang out there... we were banned from it because of the stories my parents heard from the neighbors! ...Smoking and cursing and an occasional scuffle in the parking lot...heaven forbid!!!!"
Boylan Pierce w/ the wishing pond downstairs
The Peanut Man on Wilmington Street and at the Capital
Woolworth's
Bluetower Restarant across from Char Grill
Gateway Restarant across the NC State Bell Tower
Pizza Bella - Hillsborough St / Bart and Michele ran it and were very friendly to the high school scene
DJ's Book & Stationary
Record Bar - Cameron Village
The Snack Bar in the Ligon Building across the street from Broughton
Village Sport Shop
Western Lanes
Stephenson's Music Co. in Cameron Village
Irregardless Cafe - Morgan and Hillsborough Street - http://www.irregardless.com/
The Roast Grill - West Street - http://roastgrill.com/
Tha Plantation Inn - out Capital Blvd.
Edward's Grocery & Peter Pan Restaruant (Hillsborough St. & Ashe Ave.)
Weatherman's Jewlers
the OLD northside shopping center on bernard street.
it had the ols fashion drug store and grill,
the old barber shop,
the OLD original colonial store [later, fass brothers fish house],
---
Stay tuned for more or send me what you can remember!!!!
If you have any to add, please send them to bsigmon@kennedyoffice.com
Thanks!