East High School

Class Of 1969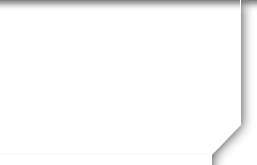 VICKIE CHRISTENSEN SIMPSON
Profile Updated:
August 12, 2009 | | |
| --- | --- |
| Residing In: | West Jordan, UT USA |
Children/Grandchildren:
Daughter-Danielle, born 1971-Assistant to CFO at Sam's Club
husband, Wes
(2 grandchildren)
Bryan, More…born 1989
Michael, born 1994
Son-Victor, born 1974-Commercial Fisherman in So.Oregon
Wife, Shawnna
Yes! Attending Reunion
Comments:
I worked in So. Calif. for almost 1 yr. Then I went to Florence, OR., Married & had my children. I did work part-time for a couple of years as a nutrition consultant for O.S.U. I moved back to S.L.C. in 1978, went to work for the State of Utah for almost 2 yrs. Got divorced in 1979. I became an L.P.N. and worked around the valley at nursing homes, hospitals & Dr. offices. Then I worked at the S.L. Surgical Center for almost 7 yrs. I got married again in 1985 and worked in more Dr. offices and then a Nat'l Medical Consulting Co. for more than 11 1/2 years. We had many medical insurance co.'s who hired us to review operative reports, labs and various other procedures. We would make recommendations on how to process them for payment. I assisted in the development of a new department, hired, fired, and trained employees to do the job. I worked with Dr.s', Dentists', & other medical professionals and sat on many committees. I loved it! After that my husband & I were buying his families old homestead with up to 90 head of cattle and several head of horses. Then I moved back to S.L. in 2005 and Finally in May 2008 our divorce was final! My body has been injured many times, (on the job and a car accident), so I am now retired.
Posted on: Nov 05, 2019 at 2:33 AM
Posted on: Nov 05, 2018 at 2:33 AM A very interesting life Vickie!!!!! Glad you are happy!!!! Hope to see you at the 50th reunion!!!!
Posted on: Nov 05, 2015 at 2:33 AM