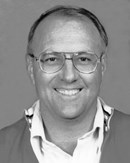 Richard K. Milne
"Dick"
1930 ~ 2020
Richard Kenneth Milne, 89, passed away at home with his wife and children at his side on March 30, 2020. His life was full. He lived as he should. Dick was born on June 18, 1930 on a kitchen table in a 3-room house in Mammoth, Utah. He was a natural athlete with a great sense of humor. Dick's parents were Kenneth and Vera and siblings Nancy, Gary and Wayne. He met his wife, Mary Janice Simkins at the University of Utah where Dick received a Bachelors and a Masters Degree. Their marriage was April lst, 1955 in the Salt Lake Temple. His father, Ken, taught him early how to work (at the Milne Truck Lines). He worked the night shifts and 3 jobs while he was coaching at East High School.
Dick played baseball at South High. They won the State Baseball Championship. After graduation, he was drafted by the New York Yankees. His Yankee career ended when he left to marry his sweetheart Janice and play for the Salt Lake Bees. Dick then discovered fast pitch softball in the Metro Leagues. He was inducted in the national softball hall of fame. Dick won multiple MVP awards. While in the Monument Park 5th ward, Dick pitched in the All Church Tournament every year for 12 years and won the championship in his last year.
At East High Coach Milne coached for 25 years and won 70% of all their games. They won 476 games, 3 state titles, and 12 region titles in the largest region in the state. The 1964 Leopards were the first East High team to win a State Basketball Tournament. Dick earned the Circle of Light Award and multiple Coach of the Year Awards. He was inducted in the Utah Sports Hall of Fame.
Dick belonged to the Church of Jesus Christ of Latter-day Saints where he served as a bishop for 7 years in an 800 member ward. Dick and Janice worked in the Salt Lake Temple with their friends. They served a CES Church Mission to Little Rock, Arkansas.
He is survived by his family: his wife Janice, children Kathy (Robert Smith (deceased)), Douglas (Susan), Joni (deceased), and David (Aud), 12 grandchildren and 16 great grand children
Due to the Covid19 virus, there will be a private family viewing and graveside service, with a larger memorial later in the year. Visit Dick's full life sketch at LarkinMortuary.com.