Highland High School
In Memory
York Brown VIEW PROFILE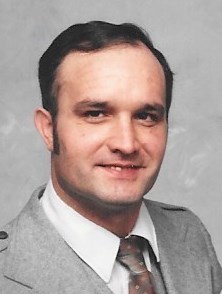 York Eugene Brown, 71, passed away on February 22, 2020 after a long battle with Parkinson's disease. Born in Coalville, Utah on May 21, 1948 to Eugene and Beulah Brown. York is the eternal companion of Bonnie, and a wonderful father to three daughters, Whitney, Wendy, and Marci. He has 6 beautiful grandchildren.
He loved his country and served in the Army, Navy, and Air Force Reserves. He was involved in the largest combat information transport system installation in the Air Force as a general purpose vehicle mechanic and for this service was awarded in December of 1999 The Air Force Achievement Medal. He retired from the Air Force Reserve in 2002.
He love his community and worked at the State of Utah Department of Corrections as a corrections officer, where he was forced to end his career early due his Parkinson's disease.
He loved family, working on cars, guns, music, peanut butter cups, and walks down memory lane.
He was preceded in death by his parents, Eugene and Beulah Brown; daughter Marci Brown; and brother Shane Kartchner. He is survived by his wife, Bonnie Brown; daughters Whitney Lowery and Wendy (Aaron) Slivka; sister Jill Russell; and brother Mark Maxwell.
The family would like to Thank St. Joseph Villa for taking care of York during the last 3 years of his life.
A viewing will be held on Thursday February 27th from 6:00 pm to 8:00 pm. Funeral services will be held on Friday February 28th at 11:00 am with a viewing at 10:00 am. Both services will be held at Wasatch Lawn, 3401 S. Highland Drive, Salt Lake City, UT 84106.
FAMILY
Bonnie Brown, Wife
Whitney Lowery, Daughter
Wendy (Aaron) Slivka, Daughter
Marci Brown, Daughter (deceased)
Jill Russell, Sister
Mark Maxwell, Brother
York is also survived by his 6 beautiful grandchildren who will cherish his memory
PALLBEARERS
Aaron Slivka, Pallbearer Jonathan Asper Pallberer
Mike Wolfe, Pallbearer Levi Asper, Pallbearer
Andrew Wolfe, Pallbearer Jaran Sweat, Pallbearer
Adam Wolfe, Pallbearer Darren Stoke, Pallbearer
Click here to see York's last Profile entry.