Highland High School
In Memory
Kyle Dalebout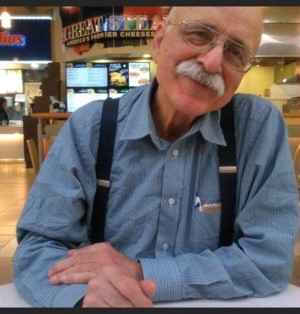 KYLE JOHN DALEBOUT
MARCH 26, 1948 – MARCH 21, 2021
Dad,
My favorite memory of you was when you and I would go to Savers. You'd let me play with all the toys while you read the books they had.
I miss you dad and I love you!
Kayla Dalebout
March 23, 2021
Carym Martin
October 9, 2021
I have been worried about Kyle and have been wondering what happened to him. I hadn't seen or heard from him since the beginning of the Pandemic. I was so sad today when I Goggled his name and saw that he had died. I have known him for 20 years. He was like a brother to me. I met him at a singles dance and we became friends. He was one of the first people I met when I became single and his friendship was a blessing in my life at that time. We had so much fun driving together to the singles dances in Utah County, talking and laughing all the way. Later on I would run in to him at Fashion Place Mall. We would talk and laugh. He was such a kind, sweet man. I will miss him dearly. The obituary doesn't say anything about him or give any information about what happened to him. Please if anyone knows any information about him, please e-mail me at caryn4000@gmail.com.
Sandra Dagsen/Kelley
March 25, 2021
I met Kyle in the fall of 2018 at a LDS Singles dance in Farmington, Utah. He was seated near the door and watching. I sat down beside him and we started talking .He liked to talk. After awhile he asked me to dance and he was a good dancer but a little unsure of himself. He wanted to be sure he was dancing the right way or right steps. He was willing to try to learn new dances or dance steps. I always looked for him as we were good friends and liked talking and dancing. I noticed last Friday he did not make it to the dance and he did not answer his phone. I called him over the weekend and still no answer. When my cell phone said "Kyle" when it rang today, I was excited to think he was finally returning my call. I was glad that his son was calling me so I would not have to wonder any more. However, I will miss my friend and dance partner. Until we dance again.