Spotlight - Rick Strout
Classmate 'spotlights' will be a fun way to remind us of the site and to update our profiles. I think it would be great to support each other whenever possible, not only emotionally, but in our professional lives. If you would like to 'spotlight' your business please contact me on the class web site or email me at DaveBarton@TimeRealEstate.com. It is free! Our first spotlight is:
Rick Strout Consulting Services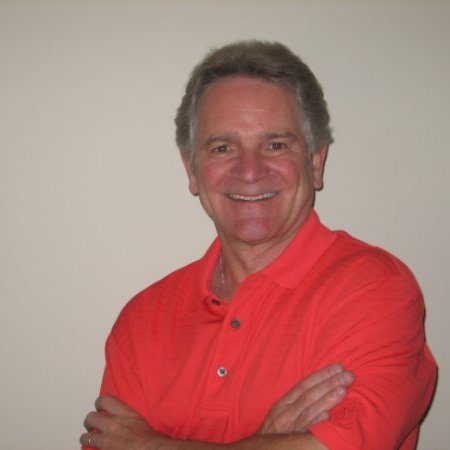 With nearly 40 years in employee management and motivational speaking, Rick is excited to present his new consulting program for all businesses and staffing alike.
Does your team need a boost?

Does your business operation feel stuck?

Is production down and employee morale flat?

Is the energy in the office off?

Are you getting the best you can from your employee team?
Rick brings a new perspective to employee morale. Whether they are seasoned veterans or new rookies on your team, they can use Rick's motivation to enhance their perspective in work and in life. Rick's technique is interactive with the team and invites them to see just who they are, and who they can become.

Every business, no matter how big or small needs an edge in this difficult economy. That edge comes from your staff! Their professionalism, their attitude, their communication skills and their perspective in not only their work environment, but their daily home life as well.

Give your employees a chance to believe in who they really are, and your business, along with your team, will flourish. Employee attitude can make or break your business. Overcome the obstacles of this slow economy and get the edge on your competition...

Rick has had over 39 years of management experience. Growing nine Health Club operations and three Day Spas in the Salt Lake Valley. Rick has been responsible for the training of hundreds of employees in customer service and sales. Motivational training for businesses across the country and advising managers on positive approaches to their staff and for their customers.
Experience
Consulting services for - Business team building, Operational systems and Motivational directives. Specializing in Health Club, Fitness and Day Spa Operations. Educational training and marketing for business owners and staff.
Education
1972 – 1978 University of Utah
Organizational Communications, Humanities
During which time I was also in the Air Force Reserves from 1972-1978
Honors and Awards:
Utah State Racquetball Hall of Fame member... Racquetball titles include Utah State Open Singles and Doubles Champion. State Champion in 5 age divisions. Successfully completed the St. George Marathon twice.
Contact Rick for:
career opportunities

consulting offers

new ventures

job inquiries

expertise requests

business deals

reference requests

getting back in touch
Contact Rick Strout:
For more information contact Rick Strout Consulting Services at:

Mobile Phone: 801.554.1524
Email: rickstrout@yahoo.com