SANTA ANA VALLEY
Class Of 1962
Teacher Memories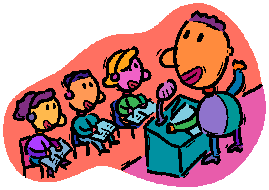 We tried to find a way for anyone to leave comments on this page, but there doesn't seem to be a way to do that. So the best way to share your memories, stories, newspaper clippings, etc. is to send them to one of us on the committee through the "Contact Us" link at the top of the web page and we will post them on this page for you. Then anyone can see them. Thanks for sharing!
---
Mr. Vogenitz was with us only one year, 1960-1961, our junior year. I had him for English. He also taught Drama. He was one of the best teachers I ever had. It turned out he was a very accomplished man. Dorothy Dobson found his obituary while researching our faculty members for the 50th reunion. It was amazing! It's much too long to reprint here, but enjoy reading about him on the Legacy webpage: http://www.legacy.com/obituaries/sacbee/obituary.aspx?n=david-george-vogenitz&pid=1418730
Thanks for reading. Chris Narum Cheney
---
| | |
| --- | --- |
| From: | Tony ROMERO |
| Email: | 4tromeroc6@sbcglobal.net |
In reading the posting about Mr. Vogenitz, I remembered a very dynamic lecture that he gave us on how to "order expensive wine at a Fine Restaurant." Without an actual wine bottle, Mr. Vognitz pretended to pour the imaginary wine, swirl the wine in the class, and then taste it. We asked him what we should do if we didn't like the wine. He responded by saying, "just look at the waiter in disgust. The waiter will get the message!" I really don't remember many lectures from my high school days, but I remember that one! He was a gifted Teacher. Tony Romero
_________________________________________________________
David G Vogenitz: During my sophomore year at Santa Ana Valley High School, I had a teacher of German ancestry for English. His name was David G Vogenitz and our class learned far more than English from him. He taught us to think, to analyze things but most of all he taught us that each of us was a person of value and that no one should ever be allowed to take that from us. It was during one of my class periods with him that he said, "as you go through life and people tell you things, question everything, make them defend or prove what they are saying." I have never forgotten that and I believe that I makes a lot of sense. As a result, I have always attempted to have the proof for what I say available for others unless it is something that I am not allowed to provide because of the commitment that I made while in the military. David Vogenitz is one of the very few teachers that have impacted my life. I am very thankful for people like him who are willing to make the sacrifice necessary to be a teacher. They could easily have chosen many other professions that would have yielded them significantly more money. Thank you David and all of the others. Denny J Walthers
---

Paul Boranian, PhD
August 8, 1926 – January 24, 2013
Dr. Paul Boranian, age 86, passed peacefully surrounded by family on Sunday, January 20, 2013. Preceded in death by son John. Paul is survived by his wife of almost 60 years, Mayva; daughter Mary (Scott Curb); grandson Josh Curb; brothers Harry, Dickran, and Ara; and numerous loving friends and family members. Paul was born to Armenian immigrants, Paul and Vartoohie, on August 8th, 1926. He attended Marshall High in St. Paul and served with the US Army during WWII. After returning, he earned a B.S. and M.S. from Mankato State University, and his PhD was earned from Walden University. Paul was in the field of education for 44 years. He was a classroom teacher, lecturer in colleges and universities, and he traveled extensively as an international consultant in the field of Community Education and Adult Education. He was the first Director of Community Education for the City of Minneapolis. In retirement, Paul worked for the Teamsters Service Bureau. Memorial Service was held Thursday, January 24th, 2013.
____________________________________________________________________________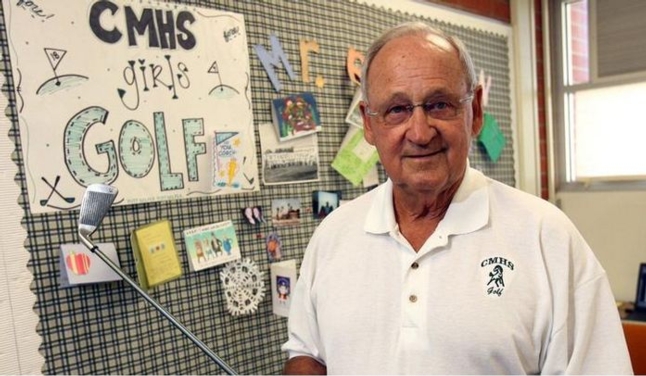 Tom Baldwin, a former teacher and football coach at Costa Mesa High, died from complications from Parkinson's disease on Tuesday, (March 21, 2017) said Kirk Bauermeister, the executive director of secondary education at the Newport-Mesa Unified School District. Baldwin was 86.
Baldwin led the Mustangs from 1984 to 1991, and again in 2004. He went a combined 28-62-1.
Baldwin taught at Costa Mesa for 26 years.
"He was actually my master teacher when I was doing my student teaching [at Costa Mesa in 1985]," said Bauermeister, who also coached football with Baldwin at the school. "As a young teacher, as a young coach, and as a young married man, too, he was a mentor for me in a lot of ways. I think I'm a better teacher, a better coach, a better husband, a better father, and a better friend because of the time I spent with Tom Baldwin. He was very influential in my life."
Baldwin affected many during his 49 years as a high school teacher at Santa Ana, Santa Ana Valley and Costa Mesa. He retired from Costa Mesa as a teacher in 2010.
It was at Santa Ana High where Baldwin made a name for himself. He coached the Saints from 1965-73.
In 1967, Baldwin guided Santa Ana to a 12-1 record and the CIF Southern Section Division AAAA finals at Anaheim Stadium. Santa Ana lost to rival Anaheim, 27-6, in front of 26,383 fans.
"He coached during the heyday of high school football [in Orange County]," Bauermeister said of Baldwin. "He had wars with Anaheim and [Coach] Clare Van Hoorebeke. When he was at Santa Ana, they played Anaheim and there would be 20,000 people in the stands. He coached Isaac Curtis, [one of the best running backs to play in the county who went on to play at Cal and San Diego State, and then star as a wide receiver in the NFL for the Cincinnati Bengals]. Tom had a very storied career, and he is probably more of a legend in Santa Ana than he is in Costa Mesa. He was beloved in both cities.
"As much of a legend as Tom was in football, football was never the most important thing to him. He was always about people. He was always about relationships. One of the things that really struck me early on is he would tell me, 'It's not about the X's and O's, it's about the Willys and Joes. It's about people.'"
Baldwin is survived by his wife, Carol, and two children, Danny and Tina.
Bauermeister said there's a plan to have a memorial service for Baldwin at the Santa Ana Bowl, where Baldwin coached many games. A date has not been set.
March 24, 2017
NOTE: A Memorial Service was held at Santa Ana Bowl (Eddie West Field) on April 30, 2017.