Santa Rosa High School

Class of 1965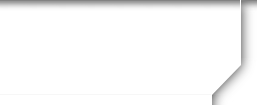 Message Forum
05/05/14 09:13 AM
#1

Welcome to Santa Rosa High School Class of 1965 Reunion Website. This website will deal with reunion questions for our upcoming 50 year reunion on July 18, 2015. Make sure that you register by signing up with your email address and creating a unique password. Only class members will be able to sign into this website and once done you will be able to talk to other members of our class.

Thank you

Linda Sandkullla Hagle
05/09/14 09:21 AM
#2

Thanks, Linda! personally, I am delighted with our new website and look forward to learning all the things we can do with it. The biggest challenge for me at the moment is finding a way to reproduce a clear photo of me from our senior yearbook to include on my profile page.

Aloha!
05/30/14 09:35 AM
#3

Doc, you need glasses.
05/31/14 11:12 AM
#4

Paul...are those rose tinted glasses??
06/02/14 04:21 PM
#5

Hard to tell, Jeff. Perhaps opaque.
07/26/14 03:32 PM
#6

Okay everyone, it's time to start thinking about expanding your social contacts with fellow classmates within this web site. Most of you know that you can message someone right on their profile page. Anyone else who later visits that profile page will be able to see your post to that person. Also on the profile page just below the large photo box is the means to communicate with that person privately.

In the panel on the upper left side of the Home Page are two more forms of communication. One is titled User Forums and at this time you will find just 3 forum threads there in which you are welcome to comment whatever you wish to anyone who happens to be in there at the same time as you ('live chat') or in response to those who came earlier or will come in later. We can pretty much have as many forum threads as you want. Want one on cooking? Baseball? Family? Altered consciousness? Just go in there and create any forum thread you wish all by your self. Please note that part of our job as administrators is to monitor classmate messaging just in case an inappropriate or offensive entry is made anywhere on the site. So far it has not been a problem.

Also, in that same panel on the upper left side of the Home Page is the last communication tool we will discuss here which is titled Message Forum. That is where you are reading this message from me right now. This forum is just an open-ended platform of no assigned subject in which we, as site administrators may enter general messages to our entire body of classmates from time to time, and where YOU can also do the same thing. Try it out!

Lastly, you should know that this wonderful online tool is designed to delight you and help rekindle relationships with your many old friends from our 1965 class. In that light we, as administrators, are dedicated to keeping that promise as close to a reality for you as we can. If you need our assistance in any way or just want to suggest something that may enhance our reunion web site please do contact us.

Aloha!

Paul Quistgard & Linda Sandkulla
11/06/14 07:51 AM
#7

Dear Paul (and Linda) -

A very well done (although I prefer medium rare) posting about the forums, their perceived purpose and how they function. I'm assuming most of the 70-odd (and some VERY odd ... yeah, I'm lookin' at you, McIntyre) registered classmates lead busy enough lives that they don't have the time to start any new threads or participate in the existing ones, or are timid or anxious about what others who read their works may think. Obviously, I have rarely been emcumbered by that sensibility.

By the way, keying off your example, I'm toying with the idea of beginning a new thread about an alien baseball family that enjoys cooking. Thoughts?
11/07/14 12:37 PM
#8

"I normally endeavor to avoid thoughts, Robert, however you did catch my eye when you mentioned "...alien baseball family...". Can I presume you are discribing those who do not revolve around the SF Giants?
11/08/14 05:12 AM
#9

The recognition is gratifying, Bob. Really.
12/19/14 05:48 PM
#10

Where are the blogs and stories of our school lives reaching out to college and beyond? I especially want to hear how Paul singlehandley emptied the school pool to retrieve the quarter he dropped in accidentally.
12/21/14 09:10 AM
#11

We are waiting for you, Dale, to open a new blog under "User Forums" to cover all such stories. Please do! As for that draining the pool bit; I have never openly admitted to that.
12/22/14 01:48 PM
#12

I'm not seeing how someone starts a new line of forums.