Ingraham High School

Class of 1971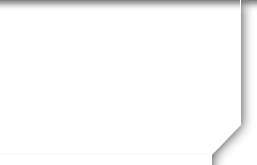 Not a member?
JOIN HERE
Find and click on your name.

UPCOMING BIRTHDAYS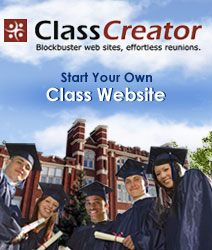 Welcome to the new
Ingraham High School
Class of 1971
webpage!
We have purchased this new domain name:
What you'll see:
Classmate profiles are created when you add your contact information. You have choices about how much information to include and privacy. *Please* include your email address and mailing address. We use that to contact you about Reunions and Class Parties. It reduces class costs to be able to email you through this site.
Your data is not shared with anyone.
The site considers classmates "missing" until a profile is created/contact information is entered. The classmates that we really can't find are listed on the "We're Out of Touch" tab to the left. We have been trying to locate many of these classmates since the 30 year reunion or earlier.
Please read the "First Time Visitors" information.
Deceased classmate information has been added, by year. If you have information about additional deceased classmates, please contact us. Ingraham1971@hotmail.com
What's New?
1) 7-12-2021
Dear IHS '71 Classmates,
Never say never …..especially during a pandemic.
To bring you up to speed:
We obtained a venue for the 50th Reunion – McMenamins Anderson School in Bothell
We set a date – September 17, 2021 (However, this is no longer our date!)
We told you that date was locked in. HA!
We watched, we waited, we read everything from every recognized expert.
We turned to you. Thank you for the tremendous response to our survey regarding your comfort level with holding a reunion this coming Fall 2021.
We received a large survey response and, in round numbers, 2/3rds of you clearly told us that you preferred to reschedule the 50th Reunion to a later date when we would be able to see each other's faces (sans masks) and HUG! Thank you SO MUCH for responding to the survey and helping us navigate this unusual situation!
We heard you. We want to ensure the new date includes our snowbirds. We confirmed with McMenamins that they will work with us on finding a new date/no penalty and we do have a new date.
Our new 50th Reunion date is June 10, 2022 at McMenamins Anderson School in Bothell
For those of you who are still anxious to get together this Fall, (safely), we are holding a Class Party - Shelter Lounge - September 19, 2021 - 2-6PM Details regarding time, etc to follow.
Funding the Reunion and Class Parties:
We need funding.
We will be holding a series of fun fund raising activities over the next year. Stay tuned.
Donations can be accepted all year long on the class website www.ingraham1971.com or checks can be sent to Anne Proffitt at 1900 Shore Avenue, Freeland, WA 98249. Please make checks payable to "Ingraham Class of 1971".
This is a big ship to steer. Most years it is smooth sailing. 2020 and 2021? Not so much. Thanks for your patience and support!
You can now register for and purchase your tickets for the Class Party on September 19th at Shelter Lounge in Ballard.
Your Reunion Core Team,
Steve Day, Chair
Brenda Brown
Sue Bushnell Lidston
Dan Hanson
Anne Hoffman Proffitt
Contact us:
206-849-2777
2) The "Lost List" has been updated as of 6-1-2021. Please look at the list under "We're Out of Touch" - link is located on the left navigation pane.
3) We're looking for volunteers for the following committees: - please contact A) Finding lost classmates - Anne 206-849-2777 or Ingraham1971@Hotmail.com
B) Reunion set up and take down with Captain Dan Hanson - Ingraham1971@Hotmail.com
C) Donations Chair - we need more money in the class fund - Reunion Chair Steve Day at 206-498-0673 or sday3@comcast.net
D) Reunion Decorations - Anne 206-849-2777 or Ingraham1971@Hotmail.com
4) We have a new, private Facebook page. Ping me and I will add you. Anneh_MS@mn.com, Ingraham1971@hotmail.com or text m at 206-849-2777
++++++++++++++++++++++++++++++++++++++++++++++++++++++++++++++++++++++++++++++++
---
There was a Class Party 2019 on Saturday, October 12, 2019 at Shelter Lounge, Ballard. Photos on the left navigation pane.
---
You can donate all year long! We'll use the donations for the 50th! Please use the link on the left navigation pane.