Ingraham High School

Class of 1971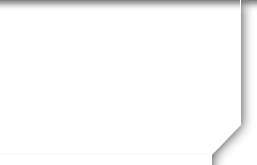 Not a member?
JOIN HERE
Find and click on your name.

UPCOMING BIRTHDAYS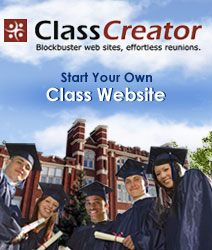 Welcome to the new
Ingraham High School
Class of 1971
webpage!
We have purchased this new domain name:
What you'll see:
Classmate profiles are created when you add your contact information. You have choices about how much information to include and privacy. *Please* include your email address and mailing address. We use that to contact you about Reunions and Class Parties. It reduces class costs to be able to email you through this site.
Your data is not shared with anyone.
The site considers classmates "missing" until a profile is created/contact information is entered. The classmates that we really can't find are listed on the "We're Out of Touch" tab to the left. We have been trying to locate many of these classmates since the 30 year reunion or earlier.
Please read the "First Time Visitors" information.
Deceased classmate information has been added, by year. If you have information about additional deceased classmates, please contact us. Ingraham1971@hotmail.com
What's New?
1) 9-12-2021
One thing we have become good at over the past two years is the pivot. Get ready to pivot again. We have stayed closely tuned to all of the factors that might impact our September 19th event and have determined that, due to the current covid* situation and crowd size, we need to move our Class Party to Saturday, September 18th to provide better social distancing. The time, 2-6PM, and place, Shelter Lounge - Ballard, remain the same.
If that date is problematic for you, we offer our apologies.
You can purchase tickets for the September 18th Class Party on the website. www.Ingraham1971.com
Questions, comments, etc, please contact Anne at Ingraham1971@hotmail.com or text her at 206-849-2777.
Thank you for your Ram flexibility!
Your Reunion Team
*Per Governor Inslee:
Masks are currently required statewide at all times unless you are:
At your own residence.

In your own personal vehicle.

Under five (5) years of age.

Eating or drinking.

Engaged in an activity that makes wearing a mask, face covering or face shield not feasible, such as when taking a shower.
The Reunion Team *WILL NOT BE THE MASK POLICE*​
While there is good ventilation provided by the exterior windows, there is not a dedicated outdoor area at the Shelter Lounge. If you are concerned about covid, social distancing, mask enforcement, etc, this may not be the right event for you. We will have dedicated outdoor space at our 50th Reunion venue at McMenamin's in Bothell in June 2022.
2) 9-12-2021
Our new 50th Reunion date is
June 10, 2022 at McMenamins Anderson School in Bothell
3) 9-12-2021
Your Reunion Core Team,
Steve Day, Chair
Brenda Brown
Sue Bushnell Lidston
Dan Hanson
Anne Hoffman Proffitt
Contact us:
206-849-2777
4) 9-12-2021
The "Lost List" has been updated as of 8-29-2021. Please look at the list under "We're Out of Touch" - link is located on the left navigation pane.
5) 9-12-2021
We're looking for volunteers for the following committees:
A) Finding lost classmates - Anne 206-849-2777 or Ingraham1971@Hotmail.com
B) Reunion set up and take down with Captain Dan Hanson - Ingraham1971@Hotmail.com
C) Donations - Reunion Chair Steve Day at 206-498-0673 or sday3@comcast.net
D) Reunion Decorations - Anne 206-849-2777 or Ingraham1971@Hotmail.com
6) 9-12-2021
We have a new, private Facebook Ingraham 1971 page. Go to the Facebook page and request to be added; I will approve the request. Anneh_MS@mn.com, Ingraham1971@hotmail.com or text me at 206-849-2777
++++++++++++++++++++++++++++++++++++++++++++++++++++++++++++++++++++++++++++++++
---
There was a Class Party 2019 on Saturday, October 12, 2019 at Shelter Lounge, Ballard. Photos on the left navigation pane.
---
You can donate all year long! We'll use the donations for the 50th! Please use the link on the left navigation pane.