Class Of 1972
Shawnee Mission Northwest

High School

~ Shawnee, Kansas
"Hall of Fame" Athletic & Faculity
Page Created May 31, 2014
Page Updated: February 15, 2021
HALL of FAME
ATHLETIC & FACULTY AWARDS
Through the years our school and especially our faculty staff have received state recognition, local, district, national honors and special rewards for their service and excellence in the classroom and in our community.

--------------------------------------------------------------------------------------------------
Class of 2021
Inductees into the SMNW Athletic Hall of Fame
Kelly Andra Schmoekel ~ Class of '96
Jessica Johnson Dawson ~ Class of 2012
Shawnee Mission Northwest is proud to announce the selection of two more inductees into the SMNW Athletic Hall of Fame representing the Class of 2021, in Kelly (Andra) Schmoekel, Class of 1996 and Jessica (Johnson) Dawson, Class of 2012.
Kelly displayed excellence in whatever she did as evidence of her 10 varsity letters: four in Cross Country, four in Track and Field and two in Basketball. Yet it was on the course or the track where she had her biggest athletic impact. She was a member of three 6A State Championship teams in Cross Country, while individually placing in the top 10 on three occasions: with a State Runner Up her senior year. She was a two-time 6A State Champ in the 3,200 Meter Run, as a junior and senior; while doubling up her senior year to also win the 6A State Championship in the 1,600 Meter Run, where she held the school record of 5:05.3 for twenty years. Her well-rounded accomplishments were validated by her classroom exploits where Kelly strived for perfection while maintaining excellence. She was Valedictorian of the Class of 1996, a National Merit Finalist and a Kansas Governor's Scholar. As a result of her excellence in all areas she received the Kansas City Star "Female Scholar Athlete of the Year" in 1996; with over one hundred nominations from across the Kansas City Metropolitan area.
Currently Dr. (Andra) Schmoekel serves as a physician in Internal Medicine for the University of Kansas Health Systems. She is married, husband Matt, for the past 16 years as is the proud mother of three children, Nate, Drew, and Elin. Kelly is "a leader by example," on the playing surface, within her education and now serving throughout the community.
Jessica was eclectic, not only competing in three sports, but excelling in all areas, as evidenced by earning 12 varsity letters; being a varsity letter winner in all three sports she competed in throughout her four-year tenure. Yet it was on the course or the track where she had her biggest athletic impact. She truly was a "triple threat" competing in Cross Country, Basketball and Soccer. Her individual accolades were numerous with All-League, All-Metro and All-State honors. Yet Jessica truly was defined not through the individual honors, but rather her leadership on the playing field, in the classroom and throughout the community. She was a leader by example; through her grit, determination, and perseverance, excelling on the biggest stages of State level competition. She was an integral part of a girls' 6A State Cross Country Championship in 2011, and 6A Kansas Basketball Substate Championship in 2012.
As a result of her excellence in all areas, through her positive work ethic and accountability Jessica truly is one of the foundational pillars for the Shawnee Mission Northwest Athletic program–being an "EVERYDAY CHAMPION."
Both young ladies through their accomplishments, integrity and positive work ethic are great ambassadors for the SMNW Athletic Hall of Fame, Shawnee Mission Northwest, and the Shawnee Mission community. Congratulations to both of young ladies on their selection as Class of 2021 to the SMNW Athletic Hall of Fame.
Shawnee Mission Northwest - Team Home Shawnee Mission Northwest Cougars Sports (smnwcougars.com)
------------------------------------------------------------------------------------------------------
December 9, 2020..... Five individuals have been selected for induction into the Kansas State High School Activities Association Hall of Fame Class of 2021. Awards will be presented during 2021 in conjunction with a KSHSAA-sponsored state function/ championship, or locally at the inductee's request. The time and location of each induction ceremony will be announced later at kshsaa.org. One of these exceptional individuals is our very own… Coach Van Rose!
Van Rose is one of the most iconic, yet humble coaches to impact generations of athletes in the state of Kansas. His name is synonymous with Shawnee Mission Northwest HS Cross Country and Success. Coach Rose began his 48-year coaching stint at Northwest HS when it opened in 1969 and his athletes have dominated Class 6A. The girls team won 13 state championships; in the 90s they won six of ten titles and overall placed 1st, 2nd, or 3rd 21 times. The boys team captured 21 6A titles, more than any school in Kansas and 12th overall in the U.S. From 1994-2007, they earned 14 state titles in a row, the 5th longest streak in the country, and placed 1st, 2nd, or 3rd 30 times in school history. Add to these 25 boys and 14 girls Sunflower League titles. He has received numerous cross-country Coach of the Year honors.
Coach Rose as we all know was the very last of the initial faulty and coaches from our beloved school, at the end of 2017-18 school year Coach Rose finally decided to begin and enjoy his retirement.
Congratulations Coach Rose for being selected into the KSHSAA Hall of Fame, thoroughly deserving honor!
-------------------------------------------------------------------------------------------------------------------------------
Class of 2020
Inductees into the SMNW Athletic Hall of Fame
Jeff Andra ~ Class of '94
Lauren Young Hart ~ Class of '03
Peggy Rose ~ Class of '74
SMNWCougars.com & Facebook SMNW Athletics
Jeff Andra, Peggy Rose and Lauren (Young) Hart will be the newest inductees in the Shawnee Mission Northwest Athletic Hall of Fame representing the Class of 2020 inductees.
The induction ceremony for the Hall of Fame Class of 2020 will take place during halftime of the boys basketball game on Friday, Jan. 10, 2020 The game starts at 7 p.m. in the main gymnasium at Shawnee Mission Northwest High School located at 12701 W. 67th Street.
Jeff Andra who graduated as Class of 1994 was a three sport athlete who earned eight varsity letters; three in cross country, two in basketball and three in the sport he truly excelled, baseball. The qualities that Jeff exhibited in high school are what teachers and coaches hope to see in all student athletes. has numerous accolades epitomized by his name also hanging in the rafters as the 1994 Kansas Gatorade Baseball Player of the Year. In addition Andra was also the Kansas City Scholar Athlete 1st runner up in 1994 for all sports throughout the school year. He was a 1st team 6A All-State selection as a pitcher in 1994. Yet the area Jeff treasures most was being part of two teams that appeared in the 6A Kansas 6A State Tournament, including being crowned the champions in 1993. Jeff's 18 career wins is best in program history, including perfection with an 8-0 record his senior year. Andra had the four "D's" that all coaches strive for their athletes; "Discipline, Dedication, Determination and Desire." Upon graduation Jeff pursued his baseball career as a member of the Oklahoma University baseball program where he pitched in a College World Series as a freshman. He was selected 1st team to the All Big 12 Tournament team in 1997. And was selected that same year (his junior year of college as the 89th player overall all by the San Francisco Giants in the Major League First Year Player Draft. Jeff went on to play professionally in the United States and overseas.
Peggy Rose, Class of 1974 was a trailblazer for Shawnee Mission Northwest female athletes. As a multisport athlete, she earned seven varsity letters in the areas of Gymnastics, Tennis and Track and Field, she was committed to athletic excellence and expanding the opportunity for women to compete in high school interscholastic athletics at a time when it was in short supply. Before the Spring of 1973 Northwest did not have women's track and field, yet Rose collected students' signatures on a petition then submitted her plea to the Board of Education, which decided to implement the sport for females that spring. By her senior year, 1974, Rose was a State Champion in the high jump with a jump of 5'2" and finished second in the State of Kansas in the long jump. Her personal long jump record of 18' 3 ¾" is still a school record in 2019 (45 years later). If you want evidence of her lasting impact on Shawnee Mission Northwest athletics, it goes well beyond her school record that has withstood the test of time, 45 years to date, and just look at all the young female athletes that have the opportunity to lace up for a run, jump, vault or other field event each spring.
Lauren (Young) Hart, Class of 2003. On the field Lauren played to a level of perfection. Throughout her four-year tenure she Young was a member of three 6A Kansas State Champion teams. She received numerous individual accolades along the way while leading her team to these State Championships. Her senior year Lauren was decorated as 6A Kansas All-State 1st Team selection as well as earning Kansas City Metro Player of the Year for Spring Softball, Kansas City Star Scholar Athlete for Shawnee Mission Northwest and her name hangs in the rafters in the Southwest corner of the gym as she was chosen as the 2003 Kansas Gatorade Softball Player of the Year.
For her career Young accumulated an overall record of 59 wins while only losing five times. In postseason Lauren achieved perfection when she was in the circle with a 7-0 record within her three 6A State tournaments. Young still owns the school records for 59 wins, 458 ⅔ innings pitched a career earned run average of 0.34, 596 career strikeouts, six perfect games and her 20 wins in 2002 is still the most wins in one season by any pitcher who toed the rubber in softball at Northwest.
Beyond the statistics Young also had that intangible that every coach wants; "a leader by example." She could always be counted on for a positive work ethic and being accountable for her actions on and off the field.
__________________________________________________
Former Shawnee Mission Northwest cross-country head coach, Van Rose (left), and current coach Justin Stigge (right), stand together at the Sunflower League meet.
Watching Legendary cross country coach, Kansas State grad
Van Rose still running in retirement
By: Sean Collins
Sept 22, 2019
The Mercury.com - Manhattan, Kansas
The road to the 34 cross country state championships that Van Rose earned in his 50-year career at Shawnee Mission Northwest began when he was a 19-year-old in gym class.
It was Rose's first semester at Kansas State. He ran in high school but was never sought after as a Division I prospect.
Rose wanted to see what it was all about first, so he only observed the track team in his first semester.
"After watching it, I thought it looked way too hard," Rose told The Mercury. "But as I went on, I realized from 3 to 5 o'clock, I wasn't doing anything but messing around. There are good guys out there on the track team, so I might want to meet them. That's where I got started."
Rose, the legendary cross-country coach who won 14 consecutive state titles with his boys' team from 1998 to 2012, still loves to teach and learn. He retired in May of 2018 — kind of. Officially, he doesn't work at Shawnee Mission Northwest as a calculus teacher or coach anymore. But that remains his hobby.
Rose now teaches an AP calculus workshop at night. When he's not doing that, he's sorting out donations and working on T-shirts at a thrift shop. Most impressively, the 73-year-old Rose still runs 2 miles every morning.
"I hoped I'd be running it better than I am, because I run slow," Rose said. "It's all about people. I miss the faculty at Northwest. I miss the people back there. The custodians and all the people are always nice. Everyone is always so nice to me. I'm just a regular old guy."
But running 2 miles every morning at that age isn't regular, Rose admitted. He doesn't know anyone else his age who does it. The group he runs with on Sundays is comprised of runners all younger than him by at least a decade or two.
The concern for Rose is there isn't any Northwest kids who run with them.
"I think the big thing that has changed is the amount of work kids are willing to do," Rose said. "You really have to run every day. I'd tell the kids, 'You don't want any blanks in your log sheets', so that's what we've been lacking."
Rose could walk away from his career entirely and go down in the record books as a legend in Kansas high school sports. He wouldn't have to return to Northwest or help those kids who are beginning their running careers now.
Rose chugs on, just as he does on his runs each day. Somehow, a man with dozens of state championships is pursuing a redemption arc.
"The things that are fresh in your memory unfortunately are your last few years," he said. "The last six years, we have not been on the podium at the state meet, so that's kind of in my brain right now that we weren't very good. Sometimes, it's really hard to remember all the good things."
Rose's last cross-country state title came in 2012. Over his final six seasons, his teams had to settle for something short of first place. Justin Stigge, who took over for Rose after he retired in 2018, coached the SMNW girls' team to a seventh-place finish at state last year, an upgrade from not qualifying in 2017.
"It's hard for me to hear him say, 'I didn't like the way that turned out,'" Stigge said. "We live in a world with a very different bar than most cross-country teams. ... There are a lot of teams that would be very happy with a sixth-place finish at the state cross country meet. They were happy because (not every runner on) our girls team finished the first meet, and our boys got last. I thought, 'I'm going to get fired really fast.'"
Rose, despite his accolades, takes much of the blame for the drop-off. It was the teams toward the latter part of his coaching career that began the trend of not making the podium the same way his championship teams created a mold for others to reach the top. That's the way Rose sees it, anyway.
"I keep looking back at those last six thinking, 'Man, I should've been fired,'" Rose said. "That was, unfortunately, what I remember. What had I done lately? Not much."
So, here is the crux of Rose's redemption. He wants to mend this, and he's been doing it several ways, starting decades ago when he still was coaching.
Rose is old school. He will tell anyone that. Part of what got him out of the classroom was how technology became more and more integrated into the everyday routines of teaching high school kids.
He always used a chalkboard, and it was out of date when he was doing it. Other teachers used dry-erase boards or the latest technology that would allow them to mark up the board from anywhere in the room.
But Rose's old-school methods paid off in a big way with cross country. He kept records of every runner on every team at every practice and every meet, and it showed something that has been missing since the glory days. All of this is in a binder compiled by Rose with more than 50 years of detail.
"I showed it to the kids at the start of the summer and told them these (are) examples of teams that won state titles, and here is why," Rose said. "It all starts in June. They were all blown away by how many miles were put in during the summer. It will require more than one summer of harping on that to get kids to really buy into it. It's a simple formula, but it's not a very fun formula. I see a lot of kids, unfortunately, who are told that they can get bang for not very much buck, but that's not necessarily how it works for a distance runner."
Stigge is a Manhattan native. He ran at Manhattan High during the late 90s, though his teams experienced limited success.
"I was one of our best runners, and I barely ran in the summer," Stigge said. He added how he thought he'd hold up on one of Rose's Northwest teams during that time: "I would've been middle on the JV team at best."
When Rose was coaching, he said every team needed "drivers." Those are the leaders of the team, who are willing to say, "Hey, let's go," to the others in motivation to keep running and to not skip days.
There's wasn't any special formula in the water fountains at Northwest. Rose didn't serve a meal that gave his athletes the power to be a distance runner. The secret is simple, but hard to obtain.
"If there's any secret to it, it's getting kids to run every day," Rose said. "Run in the summer. Run in the winter, run in track. It doesn't have to be big numbers. Just be consistent every day. Run every day. You don't have to go out and kill yourself. Just go for a run. Grab a buddy and do it. That's what our really good teams did."
Rose picked that up at Kansas State from his head coach, DeLoss Dodds. Dodds did two things that Rose remembers and tries to mirror: He ran every day, and he was kind.
◊◊◊
Rose ran 2 miles around the track in gym class and his teacher suggested he go out for the track team. His second semester he asked Dodds if he could walk on.
"'C'mon,'" Dodds told Rose. He wasn't called a "walk-on" then. Because he wanted to run, he got to run, Rose said.
Rose remembers his first cross country run at Ahearn Field House because they turned the watch off.
"I was too slow," Rose said. "Which is OK, I don't have a problem with that. Anybody could come out."
This served as a microcosm for Rose's teachings. Run, run often and be kind. What Rose misses about Northwest is the people.
"Everyone is always so nice to me," Rose said. "I'm just a regular old guy."
Rose has developed hundreds of relationships with the people he coached over the years. They are all over the country now, though some remain in town. He also really likes hugs. When people return to visit Rose, he gets hugs and is reminded of how far his kindness and his teachings has stretched.
"These people take care of me," Rose said. "One of them is my doctor. One of them is my ophthalmologist, my optometrist, my tax attorney, my insurance agent. If they aren't taking care of me, they are taking care of somebody in my family. More than anything, it's just people coming back. One of my runners came back to see me on July 5 from Phoenix because it was his mom's 70th birthday. He brought his wife and three little girls. I got a good hug there and got to meet his family. It was phenomenal."
This all started when they ran on his team. He would have teams over at his house to bond after practices before the weekends. It would give them a safe space to hang out and people to talk to. It helped them develop instant friend groups during a time of life where that can be a tough task.
Brad Davidson ran for Rose in 1978 and 1979. He was a multi-sport athlete, ranging from basketball to golf and eventually cross country. Davidson did cross country as conditioning for basketball season — at least at first.
"I just felt like we were a group of guys where we didn't even realize we just ran 6 miles for a training run because it was just so enjoyable," Davidson said. "One thing I remember about Coach is that his whole family was involved. His parents participated in meets, his brother helped. He was like a second father to us. I'll never forget my time there."
Davidson found a way to help Rose, too. Davidson finished his athletic career after his senior year and went into construction full time. He worked on cabinets and some carpeting while he was in high school, but it blossomed after graduation.
He built the house in which Rose now lives in the early 2000s. Rose and his family were heavily involved in the planning of the house, and it allowed for customizations.
"We recreated an old-time soda fountain area in the basement," Davidson said. "Most basements have a bar area, but he has a soda fountain area. Whenever he would have the teams over to his house for after-season parties, they would hang out in the basement, and the fountain was the focal point of all those gatherings. That was one of the most prized areas in the house."
The get-togethers aren't always thrown by Rose, though. More recently, it's been for him.
In 2017, Rose was inducted as an inaugural member of the SMNW Athletic Hall of Fame.
He was celebrated by the Northwest faculty and students and his former runners.
Kelly Andra was there. She ran for Van Rose from 1992 to 1996 and now is a physician in the area. She was involved in the celebration of Rose, which she said was basically a huge reunion of his runners.
"He's never taken credit for his many successes," Andra said. "'It happens because the kids work hard and are passionate and are doing something right,' is probably what he would tell you. And that's true, but that's a credit to him because he's extremely humble."
Davidson shared the sentiment.
"He has not a proud bone in his body," Davidson said. "He loves everybody he's around. He does everybody for the people is around. He consistently just gives and gives. He thinks what he could possibly do to help each individual."
But pure kindness isn't getting podium visits anymore, so Rose finds other ways to help.
To the kids he coached who didn't want to run anymore, Rose tried to be funny. While he understood, he also was firm in what it could mean if they put away their running shoes.
"'Don't quit now,'" Rose would say. "'You can quit later in life, just not now. Find the right school that that's got the right stuff and go run for them. You'll get better.'"
It's tradition at Northwest that the athletes dress up on gameday — suits and ties, dresses and slacks. It's a chance to be formal, show the effort being put in and represent the team.
Rose continues to add to this tradition, even from retirement, because of the thrift shop he works at.
"We've got some really loud shirts that they are going to wear on Fridays that say 'SMNW XC' on them," Rose said. "So, they will know you run cross country. We are trying to get a little culture going there, so people can be like, 'Oh, that's what you do.'"
It's a bit like one of those motivational speeches from the movies. Rose feels the teams have forgotten who they are and where they came from. Rose doesn't. He goes to teaching and coaching clinics to this day and shares his findings with Stigge. Rose shows up for the runs and provides the help that's needed. He's even assisted financially.
"We had an outstanding young lady run for us for a few years, Molly Born, she graduated a year and a half ago," Stigge said. "She got to run as a junior in high school at the Nike National meet. Coach Rose very nicely paid for me to fly to Portland to watch this girl. He, of course, having coached for 50 years, has runners all over the country. Three of them lived in the Portland area. They called us and we met them for dinner. Graduated in early 80s and were all a part of outstanding cross-country teams."
The girls were pumped to see Rose, and it showed Stigge the influence Rose has had on people and how it carries over in their lives.
"The kids this year, after not seeing him in the classroom, they were so depressed because Coach Rose wasn't going to be teaching them calculus," Stigge said. "He is a perfectionist in every way and expects that from his students."
Rose doesn't usually like getting all the love, Stigge said, but he deserves a little. Stigge must attempt to live up to the legend.
"Every conversation for the first 10 to 11 years I was at Northwest was, 'When is Van going to retire?'" Stigge said. "That was the opening question every time I went to a cross country or track meet."
Almost always, there would be a follow up. Stigge would be asked if he was going to replace Rose; he didn't like that question. He didn't see Rose as someone who could be replaced. He would prefer the terminology to be, "Take over for."
Now the question he gets is, "You know you have big shoes to fill?" and Stigge is consistent with his response.
"Yes," he said, "I'm aware."
____________________________________________
Class of 2019
Inductees into the SMNW Athletic Hall of Fame
Coach Janice Baker Janice Ninemire Van Gorp
Facebook SMNW Athletics
Congratulations to the two most recent elected inductees into the SMNW Athletic Hall of Fame. Representing the Class of 2019 Hall of Fame are Janice Baker, Gymnastics Coach and Janice (Ninemire) Van Gorp, three sport athlete in volleyball, basketball and track & field.
Coach Baker started her tenure as a three-sport coach, gymnastics, girls' tennis and track and field. Yet her calling and passion was in the gymnastics arena. It was here for 36 years she established a legacy due to the high expectations she had with her student-athletes. This was evident through the many victories celebrated with seven Kansas State Team Championships (which is more than any other coach ever in the State of Kansas), 29 Individual State Titles, 14 Kansas Regional Titles, and 11 Sunflower League Championship honors. Coach Baker accomplished all this with a positive work ethic and is evident through the number of National Clinics she attended, and through her 20 years of teaching the art of dance. For Janice she has received numerous awards including Kansas Coaches Association and Kansas Gymnastics Coaches Association Coach of the Year on 10 separate occasions. Coach Baker received the National High School Athletic Coaches Association, Special Sports Coach of the Year in 1987, and was awarded the National Federation Gymnastics Coach of the Year in 2008. Even with all of team, individual and her own accolades Coach Baker's legacy will be identified by the positive work ethic, grit and building of relationship with everyone she came in contact with; in the classroom, on the playing surface and throughout the community. Janice receives support from her husband his two daughters, and seven grandchildren, along with her sister and her two sons and their grandchildren. Coach Baker describes herself as a woman who has had a "rich life," and as a result all that she has come in contact with are reaping the dividends.
Janice (Ninemire) Van Gorp was a three-sport athlete at SMNW; volleyball, basketball and track & field. On the playing surface Van Gorp was feared, while off it her love of others was contagious. Both on and off the athletic arena Van Gorp was admired and respected by her peers and adults who came in contact with her. In volleyball she was a three-time All SFL selection and a two time Kansas 6A All State Selection-First Team. She helped lead the Cougars her senior year to a third place finish in the 6A Kansas State Volleyball Tournament. Her other two sports were equally decorated with accolades. Janice won four state medals including a gold her senior year in the 100 M High Hurdles at the 6A Kansas State Track & Field Championships. In her senior year she also took 4th place in the 100M High Hurdles, 5th place in the Long Jump and won the gold in the Triple Jump at the KU Relays. Her Triple Jump at the time was the KU Relays meet record. Janice still has her name on the track and field record board for SMNW in the 110M High Hurdles with a 14.5 second time. Upon graduation Janice attended Iowa State University as a two-sport athlete competing in volleyball and track & field. At the 1988 Big Eight Indoor Track & Field Championships, she finished sixth in the triple jump with a leap of 37'6". The best season of her career as a Cyclone in volleyball was her senior season, 1990, when she led Iowa State with 389 kills while also contributing 346 digs on her way to earning All-Big-EIght First Team honors. Van Gorp finished her career on the court at Iowa State with 1,001 digs and was fourth in career services aces (122) and fifth in career kills (833). As good as her skill set was her leadership was evident in college as it was in high school as she was selected team captain, and Most Valuable Player of her team. Off the court Van Gorp defined the pillar of "student-athlete." She earned Big-EIght All-Academic First Team honors three times. Upon graduation she would continue to give back to the sport she loved, teaching and coaching at Shawnee Mission North High School and Heritage Christian Academy in Olathe. "Coach Janice" led the Indians to a 6A State Volleyball title in 2002, and was instrumental in turning the Heritage Christian program around. Not only did Janice compete on the court and in the classroom, but more important competed in daily life. One of Janice's biggest identifying factors was her love and faith in Jesus Christ and her family (husband Mark and two children, Rachel and Andrew). Although Janice passed at the early age of 46 with a sudden brain aneurysm her strong belief, positive work ethic and passion for life has been inspirational to the number of lives she came in contact with. Janice Van Gorp was demanding not demeaning, and the passion she showed, love she gave and lessons she taught impacted all.
It is an honor for the Shawnee Mission Northwest community to induct both Janice Baker and Janice (Ninemire) Van Gorp representing the Class of 2019 to the SMNW Athletic Hall of Fame.
___________________________________________________________________
Rose, who stresses the importance of sticktoitiveness with his calculus students and distance runners, has spent 49 years at SM Northwest.
After 50 years with Shawnee Mission, SM Northwest's Van Rose set to leave the classroom — but not the track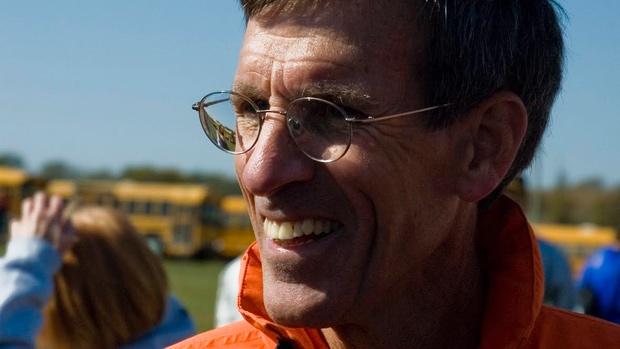 Kansas Cross Country Coaching Legend Van Rose Retiring At End Of Spring Track Season
By
Cory Mull
Jan 10, 2018
"Running isn't painful, pain is hitting your finger with a hammer. Running is uncomfortable. It's not painful." - Van Rose
http://www.milesplit.com/articles/230553/kansas-cross-country-coaching-legend-van-rose-retiring-at-end-of-spring-track-season#.Wld465edHew.facebook
Class of 2018
Inductees into the SMNW Athletic Hall of Fame
Coach Rich "Kuz" Kuzydym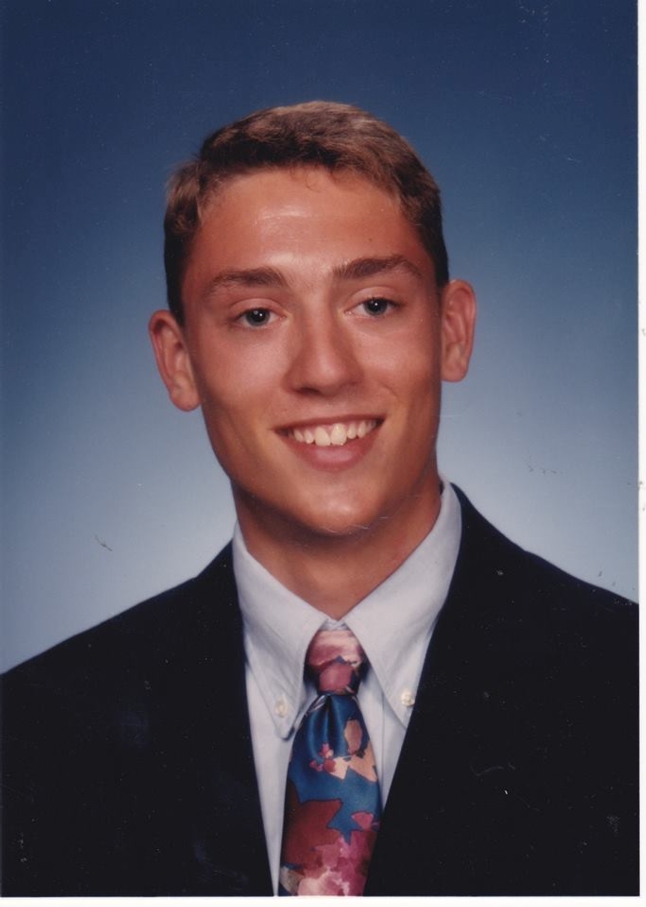 Steve Fein Class of 1995 XC & Track
Adam Giacalone Class of 2010 Baseball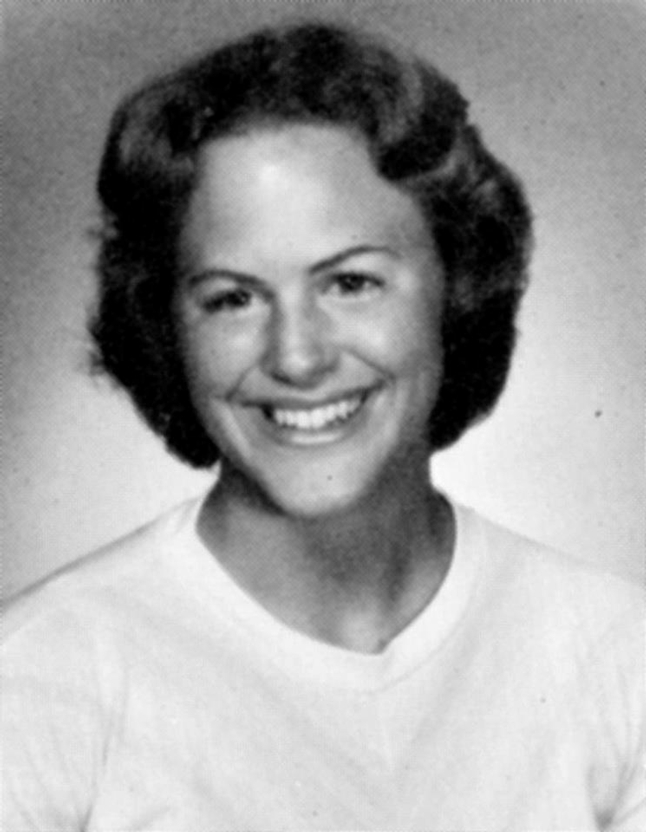 Kathy Ross Johnson Class of 1979 Gymnastics
Story from the SMNW Athletics Facebook Page http://www.facebook.com/SMNWAthletics/photos/pcb.1585398131517405/1585387881518430/?type=3&theater
October 16, 2017 ~ Congratulations to the four new inductees as members of the Class of 2018 SMNW Athletic Hall of Fame:
Rich "Kuz" Kuzydym: Head Baseball Coach 1984-2014 Coach... Kuz is responsible for all 3 of the baseball state titles (1990, 1991, 1993) at Shawnee Mission Northwest. He was the leader for Cougar baseball for 31 years (1984-2014), 26 that were winning season. In addition, Coach Kuzydym brought his teams to 20 regional finals, earning 14 titles. His team had 14 Kansas State appearances, which included 10 in the final four; earning one fourth place finish, six third place finishes, and culminated with three State Championships. His state record of 22-12 (nearly a 65% winning percentage) at the highest level of post-season competition. Throughout his tenure, Coach Kuz had 90 plus players go to play college baseball, and had six who were eventually drafted in the Major League Baseball first-year player amateur draft. Prior to his 31 years as head coach he was the assistant coach from 1974-1983.
Kathy (Ross) Johnson: Class of 1979, Gymnastics Kathy competed her sophomore and senior years, taking her junior year off to care for her family, she was a Kansas State Champion in all-around both years. This is the highest individual honor in high school gymnastics. She also won several events, including floor exercise and vault. Her legacy in the gymnastics arena has not only withstood the test of time at Shawnee Mission Northwest, but also at the State level. KSHSAA records still include her name, with her floor, vault and all-around scores among the top in the State, after nearly 40 years
Steve Fein: Class of 1995, Cross-Country & Track Eight-time varsity letterman (four in cross country and four in track)
Steve received numerous accolades to make him worthy of this honor. He is the school record holder in both the 1,600 meter and 3,200 meter run. He is a four time Kansas 6A Kansas State Cross County placer; being a state champion for three straight years (sophomore-senior seasons).
Adam Giacalone: Class of 2010, Baseball Nobody is perfect, but Adam Giacalone's high school baseball career was that way when he pitched at SMNW. The Class of 2010 two-way player had many accolades throughout his high school baseball career, including throwing the first two perfect games in school history, He is a two-time All State selection. Adam's senior year, which will be one of the most noted individual accomplishments in the Cougar baseball history. Adam's senior year he was a finalist for Kansas Gatorade Player of the Year and awarded Kansas Association of Baseball Coaches 6A Pitcher of the Year.
Please join us as we honor this tremendous Hall of Fame Class of 2018 at their induction ceremony January 12, 2018 at halftime of the boys basketball game vs SME.
January 12, 2018.... Class of 2018 Induction Ceremony into the SMNW Athletic Hall of Fame
Rich "Kuz" Kuzydym: Head Baseball Coach 1984-2014 Kathy (Ross) Johnson: Class of 1979 Gymnastics
Kathy (Ross) Johnson '79, Adam Giacalone '10, Steve Fein '95 & Coach Kuzydym
http://www.shawneedispatch.com/news/2017/nov/22/smnw-announces-2018-hall-fame-class/
Van Rose, the first inductee into the SMNW Athletic Hall of Fame
https://www.facebook.com/john.dow.509/posts/10212127191192647?comment_id=10212127768727085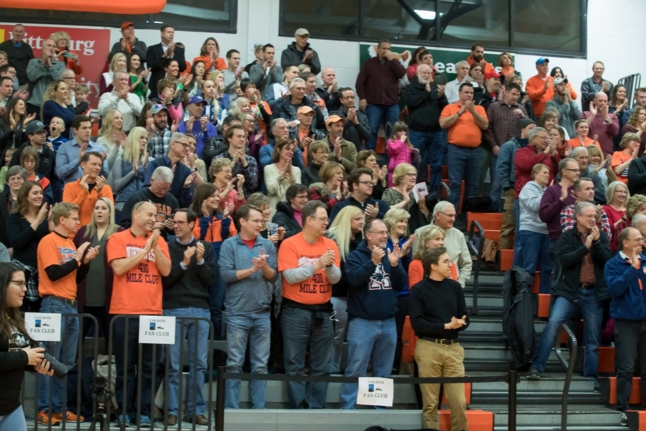 February 3, 2017 ~ (From the SMNW Athletics/Facebook page) Van Rose, the first inductee into the SMNW Athletic Hall of Fame, has set the high bar. It was a night of celebration as Coach Van Rose receives one of his recognition gifts, when nephew (and current boys head basketball coach, Mike Rose, puts a letter jacket on him). His wife Judy, a significant impact throughout Coach Rose's career and success through her unconditional love and support, and finally just a sampling of the Van Rose "Fan Club" who came to offer support and congratulations to the man who has impacted the lives of so many. Special thanks to all who helped to make this a positive memory for Coach Rose and SMNW. Also great thanks to Shawn Haley, Haley Photography or helping to capture the memory with these pictures.
Applications and recommendations for future inductees, for the Class of 2018, will begin in the very near future. If you would like to present a nominee forms will be available to down load on this site (in the near future) or you can call the SMNW Athletic Office, 913-993-7400 and ask to speak with Angelo Giacalone, Athletic Director.
https://www.facebook.com/SMNWAthletics/
Congratulations Coach Rose!
One of these special individuals is our own Mr. Ron Poplau; in 2006 he won the "Kansas Teacher of Year". Mr. Poplau was inducted into the Kansas Teacher Hall of Fame in 2010. Inductee, into the National Teachers Hall of Fame also an inductee, Mid-America Education Hall of Fame. Selected as the Shawnee Citizen of the Year in 2005. Sent to Russia for a Volunteer Program, requested by the U.S. State Department. "The Most Passionate Teacher in America", an article that was written by J. William Towne in 2008.
Click on the links below for wonderful articles and videos
Mr. Poplau and his son are on the Martha Stewart's Show. Click on Martha's picture and watch this fun video and see what Mr. Poplau receives from her.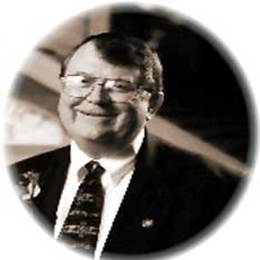 "The Most Passionate Teacher" article by J. William Towne
Sorry ... this page and link cannot be displayed... page has been removed
Ron Poplau, the 2006 Kansas Teacher of the Year, was presented the keys to a 2006 Chevy Malibu
On May 8, 2015 the Shawnee Mission School District honored their faculty and staff members for their lifelong service; one of them was our own Mr. Ronald W. Poplau. More than 100 faculty and staff members will retire from Shawnee Mission this year. Each retiring attendee was presented with a plaque and gifts as a token of thanks.
------------------------------------------------------------------------------
Legendary Coach! Coach Van Rose has been coaching runners, bringing championships time after time. When he's not coaching you'll find him at the chalkboard writing out another math problem just like he did when our school first opened in 1969. To say Coach Van Rose knows how to go the distance is an understatement. He has led Shawnee Mission Northwest cross country athletes to more than 30 state titles. Starting in the year 2000, the Kansas Cross Country and Track & Field Coaches Association began recognizing a classification coach of the Year in Cross Country. Coach Rose was the first to receive this honor. Recently (May 2014), he received recognition for his 45 years of service as a math teacher in the Shawnee Mission School District (SM East one school year 1968-69, SMNW forty-four school years 1969-2014).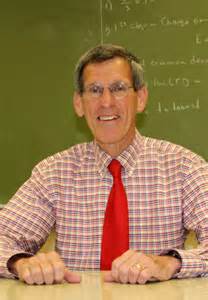 In 2014 Van Rose celebrated 45 years of service with the Shawnee Mission School District as a coach on the course and in the classroom.
First Member of SMNW Sports Hall of Fame
Come join SMNW in honoring Coach Van Rose, who will be the first inductee into the SMNW Athletic Hall of Fame. Coach Rose has served as a member of the faculty and coaching staff since the opening of SMNW in 1969. As head cross country coach he has won 34 state championships with nine runner-up honors at the state championships. In addition he has 14 individual Kansas State championship titles in cross country. Several other accolades have bestowed Coach Rose throughout his tenure.

Please join us as we honor this icon with his induction on February 3, 2017 at halftime of the boys basketball game vs Lawrence Free State.
------------------------------------------------------------------------------
Selected as an All-State (Oklahoma) Coach of the Year in 1993
Inducted into the National Wrestling Hall of Fame, honoree Richard DeMoss received a Lifetime Service Award in 1998.
In 1993 Coach DeMoss was recognized by the Oklahoma Coaches Association for his efforts and for his team's success, named Coach of the Year in Oklahoma.