Class Of 1972
Shawnee Mission Northwest

High School

~ Shawnee, Kansas
First Time Visitors
Page Updated:
February 28, 2013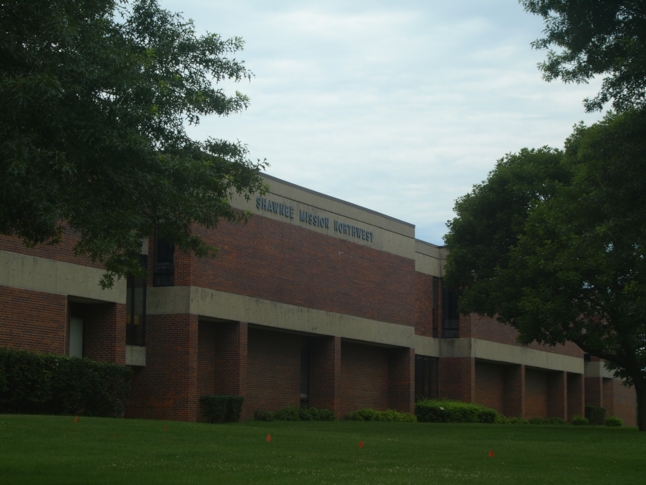 est. 1969
WELCOME members of the Class of '72 to our NEW and very own Class Website!
It's been a long journey since our school days at Shawnee Mission Northwest in Shawnee, Kansas! Some of us have moved away and some of us never ventured from our hometown.
We all took different career paths after leaving high school, but we all have something special that we share: We're still SMNW Cougars !
During July, 2008, we discovered that a class website was sorely needed by the Class of '72 and the Reunion Committee (set up in 1972). We made a commitment to not only create the SMNW Class of '72 website but to begin an attempt to reach every SMNW Class of '72 grad, for our NEXT Class Reunion - our 40th - in 2012, so that the necessary address updates may be made to our class list and maintained well before the Reunion date rolls around and, lastly, so EVERYONE from the SMNW Class of '72 will be given an opportunity to join the website and/or make plans for the Reunion.
This alumni website is available to connect SMNW '72 grads easily no matter where a fellow Cougar has landed. The site set-up is our gift of time and effort to the Class of '72 and to help the members of the Reunion Committee meet the needs of their classmates!
Hopefully, everyone will be as elated as we are and want to continue its existence so that our Class of '72 will finally have a source to connect and stay connected well before our 2012 event and long after. The possibilities are endless: the thought of finding an old friend from home, someone you played ball with, or shared a class with but haven't seen since our days at Northwest, or reuniting with someone you lost contact with through the years. Hmm - I wonder whatever happened to ???? You never know who will be there around the corner or who will be the next to log onto our Web page! Or, as we did---make a new SMNW Cougar friend long after graduation.
We encourage all of our Class of 1972 and our former faculty members to participate by entering your updated information on your first visit -and continue to come regularly to this site. It would be very helpful for everyone to be proactive and invite as many of our Classmates and faculty as possible--to help us contact and spread the word to as many former SMNW classmates as possible. If you are friends with another SMNW alum, please forward their name and e-mail address in a message to us on this site so we can invite them. You may also add their e-mail to the "Missing Classmate" web link to the right of this message. Just enter their e-mail address in the window that's provided; an e-mail invite will automatically be sent to them. The more members we invite to our site, the more interesting and active it will become as it grows larger to accommodate all of our classmates.
The Classmate Profile page is where you will be able to type in contact information, birth date, hobbies, photos, and information about you and your family as well. You choose the amount of information you would like to include. New site features will be added as we expand such as a Birthday Calendar, a countdown clock to our next reunion, a US/world map showing where Cougars have made their homes, and several slideshows with past and present photos. The faculty may add their information in the "Guest" area on the Profile page.
We have also added Senior pictures/class photos to your profile when we could locate them; it helps when trying to bring back a memory. If anyone does not wish their Senior photo to be published on their profile, just let us know; however, the photo may still unavoidably appear in the yearbook that is slated to be placed on SMNW72 and the slideshows of classes. If you do not have a senior picture to publish and would like to add a photo of yourself from the 70s era, please do so or ask for help if you have any difficulty.
Our large, graduating class grew up during the activism of the 60s and the apathy of the 70s - not always "joiners", yet recognizing the need to be a part of something bigger than just "1". Can we still gather and share our life stories or were we just guinea pigs in a social experiment proclaiming "you're #1" - always considering "one" over the group? We think that our class, our beginnings still have those roots that bound us together then and propelled us forward.
So, we hope you will enjoy this site while contributing to it and checking out other Classmates' postings. YOUR participation with other Class of '72 alumni will make this class site quite a success and rewarding experience for everyone. If you have any questions or need help navigating SMNW Class of '72 website, please call or e-mail directly to either one of us. We are just a short message away.
Our site was provided by /built under Class Creator and is a safe and secure site meaning your e-mail and home addresses will not be posted unless you post them yourself and requires your log in name and password each time you log on. You control the amount of information that you choose to share on this site and who your info is allowed to go to. You can feel confident that the Administrators of this site are fellow alumni who have worked hard to choose a great website environment for our class to begin reconnecting! Additionally, when a classmate or faculty member comes onto the site, there is a slight delay is showing their information while the information goes through a verification process - just a second check to insure the safety of our members and their information on www.smnw72.com .
Have fun! We look forward to hearing from you and hope you not only place this site in your "favorites" column but also begin visiting www.SMNW72.com often !
Dennis "Mac" McDaniel and Jan (Janet Butler) Klein
((SMNW Class of '72 Site Administrators))