In Memory
Jim Barker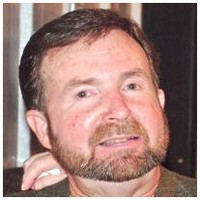 James V. "Jim" Barker, Jr., 59, of Soddy-Daisy, passed away unexpectedly on Friday, December 2, 2011 at his home. Jim was preceded in death by his parents, James V. Barker, Sr. and Flo Sims Barker. Jim was a graduate of Soddy-Daisy High School and the University of Tennessee at Chattanooga. He retired from U.S. Airways and was a faithful member of Midway Baptist Church.

Survivors include his wife, Marquita Mayberry Barker; sisters, Jane Barker of Harrison and Jan (Pat) Kelley of Snellville, GA; brother, Tracy (Kelly) Barker of Columbia, SC along with several aunts, nieces and nephews.

The funeral service will be 3:00 P.M. Thursday, December 8, 2011 at Williamson & Sons Funeral Home, with Pastor Stanley Faulkner officiating. Burial will follow in Hamilton Memorial Gardens. Visitation is 12:00 P.M. TO 8:00 P.M. Wednesday and after 11:00 A.M. Thursday.

Memorial contributions may be made to: Midway Baptist church, 1119 Lee Pike, Soddy-Daisy, TN 37379.

Condolences and memories may be shared at www.williamsonandsons.com
Arrangements are announced by Williamson & Sons Funeral Home, 8852 Dayton Pike Soddy-Daisy, TN 37379.