In Memory
Bill Hamby VIEW PROFILE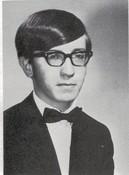 William Raymond Hamby, 68, of Soddy-Daisy passed away on Thursday, April 1, 2021 at his home. William was born in Soddy-Daisy and resided there his entire life. He was a truck driver for McKee Foods for over 20 years. He was a mason and member of the Alhambra Shrine. He loved his children and grandchildren and was the best "Poppy". He was preceded in death by his parents, Albert and Mildred Smith Hamby; his sister, Shirley (Carl) Williams; and his good friend, Daryl Wilkey. He is survived by his children, Starla (Jeremy) Painter, Travis (Kelly) Hamby, Curtis (Jessica) Harvey, all of Soddy-Daisy; and Tony (Danette) Hamby of Memphis, TN; siblings, Pat (Spencer) Jewell and Steve Hamby, all of Soddy-Daisy; Robert (Betty) Hamby of Lebanon, TN; nine grandchildren, three great-grandchildren, and several nieces and nephews. A private celebration of life will be held. Memorial Contributions may take the form of donations to the Alhambra Shrine, 1000 Alhambra Drive, Chattanooga, TN 37421. Arrangements are by Legacy Funeral Home and Cremation Center, 8911 Dallas Hollow Road, Soddy-Daisy, TN 37379 (423) 843-2525 Please share your memories, stories and photos at www.legacyfuneralhome.com.
https://legacyfuneralhome.com/tribute/details/2308/William-Hamby/obituary.html
Click here to see Bill's last Profile entry.