In Memory
Charles David Higgins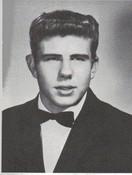 Charles David Higgins
Our classmate Charles David Higgins passed away last week.
I have been informed he retired from TVA.
I do not have any other information at this time. If anyone has any info please let me know.
Our thoughts and prayers are with his family at this time
Rest in Peace Charles.