John Adams


Classes of 1943- 2020
This announcement is currently inactive.

•

These are the e-mail addresses that have bounced.

That means, you are NOT receiving any of our announcements.

Please update your e-mail address.

Debra Margaret Bell (1965)

Philip Alan Dickey (1965)

Susan Kay Little (1965)

Kathleen Hawblitzel (1965)

William A Schwartz (1965)

W Joseph Condon (1965)

James Thomas (1965)

Robert Heick (1965)

Patricia Mogle (1965)

Toni Morse (1965)

Sandra L Payne (1965)

Mary Ann Jones (1965)

Bruce Craig Gobdel (1965)

Dennis Ukele (1965)

Richard Paul Glisinski (1965)

Sharon Brown (1965)

Thomas Edgerton (1965)

Mary Benish (Conway) (1971)

Bonnie Young (Caster) (1961)

Julia Rux (1961)

John Purdue Gordon (1963)

Julie Marie Wygant (Stratman) (1981)

Deb Simpson (Murray) (1976)

Sue Van Buskirk (Wight) (1964)

Michael Wilson (1971)

Ann Watson Johnstone (1974)

Kurt Juroff (1961)

Larry Dunning (1961)

Tom Nelson (1966)

Clark William Gundlach (1973)

Angela Lee Jermano (1972)

Mary Cecilia Humphrey (Pinkowski) (1975)
Super Juke box 1,000's of songs.
---
3 Cheers for Central Adams VS Riley Basketball game Feb 2019
The tickets for Saturday night are $20, and they can be purchased the day of the luncheon at the door. They can also be purchased Friday night at the basketball games at Adams.
---
---
Are YOU on this list? You are missing the announcments.
---
---
Who does all of the work?
Jim Champaigne, Adams class of 1961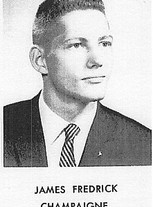 Page visits since 2015 74,759