St Marys 1971 announcements
Congratulations to St Mary's South Side Catholic High School!
To donate, the website is;
The Work Is Ours

Upcoming class activities
Please mark your calendar. Watch for email updates.
Dragons living away from STL; please let us know date(s) you plan to be in town.
Every effort will be made to hold a gathering while you are here.
Unless specifically requested, RSVPs are not needed. Classmate friends and family are encouraged to join us!
________________
6:00pm Thursday November 30, 2023


Failoni's
________________
7:00pm Thursday, December 7, 2023
SM Alumni Association


ANNUAL CHRISTMAS PARTY
At St Mary's Gym
Food and beverage provided.
______________________
6:00pm Thursday December 14, 2023
SM '71 Christmas Party
-------------------------------
Please join the Alumni Association by
clicking the link below. It's only $25
Please help Class of '71 become the largest number of Alumni members
of all graduating classes!

Click the dragon to go to the Alumni Association's website to join up for only $25
St Mary's has a goal of a minimum of 500 annual members.
We are currently at 343
Mickey Rea sent a photo from a recent 11-20-2023 "Simo sighting"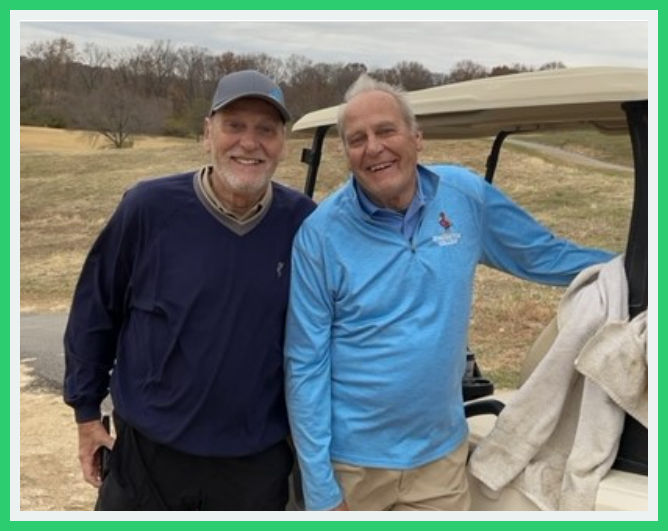 ________________
Thursday, October 19, 2023
At the SM Alumni Association Meeting
We were saddened to learn at age 102,
Brother Francis "Doc" Heyer passed away
Ed Greaving sent the St Louis Review obituary on this incredible man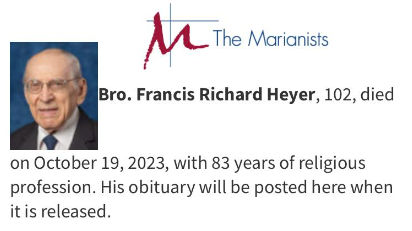 ___________________
October 18, 2023 lunch at St Raymond's

Larry Thaier, Bill Krenn, Rick LaGrotta Sue Rutledge, Elain Greaving, Rich Rutledge, Ed Greaving, Mike Panneri, and Mickey Rea
____________________
October 8, 2023 Taste of SM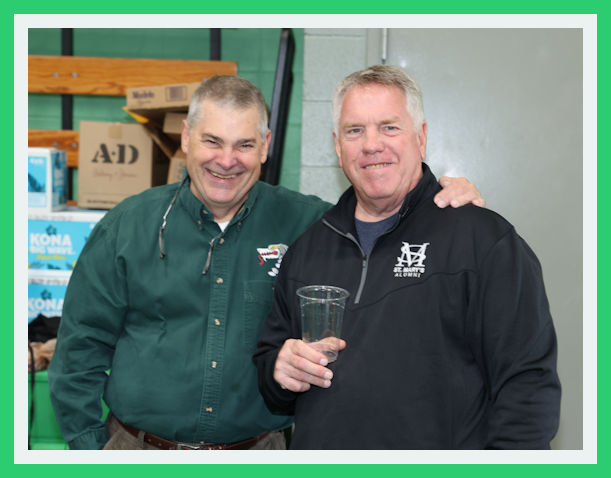 Above are SM Alumni Association board members; Kevin Humphrey and Larry Held.
Also at the event were '71 dragons; Ed DeGreeff, Dale Eiserle, Rich Rutledge, Mickey Rea and Rick LaGrotta
___________________
October 4 at LaGrotta's house
Armbruster, Thaier, Rutledge, Frick, Bourgeois, Miceli, Rea, Flesch, LaGrotta.
At the party but not in the photo, Doug Dickman, Ed Greaving and Bob Simokaitis.
Marie Miceli took the photo.
Doug Dickmann with his sons Dave and Mike
_________________________
September 7, 2023 at Crusoe's
14 classmates pictured, 15 were present. Total for our group was 17.
We were hoping to give Crusoe's a needed lift.
Pretty sure we made their night.
As always Crusoe's a great place and the food was outsta
nding!

Surprise dragon: Ed Greaving pictured above with 4 others at detention!
Click Here to see more photos
August 29, 2023 at
Bob Simokaitis' Terre Du Lac family lake home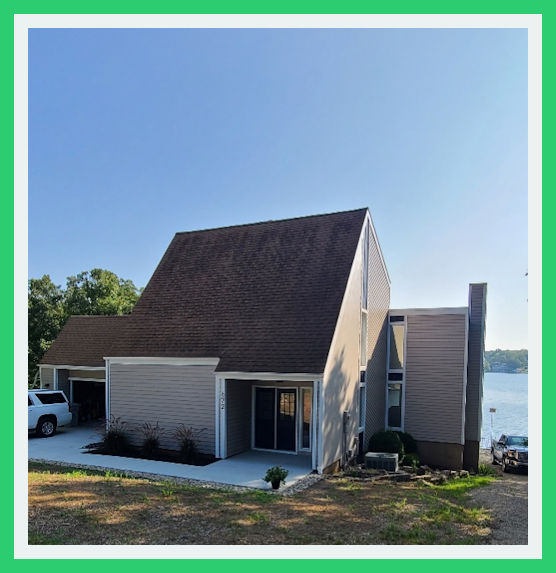 _________________
August 3, 2023
St Cecelia's classmates; Emeric Rhonshausen, Larry Held and Sam Ribaudo

_______________________
Thursday July 1 at The Village Bar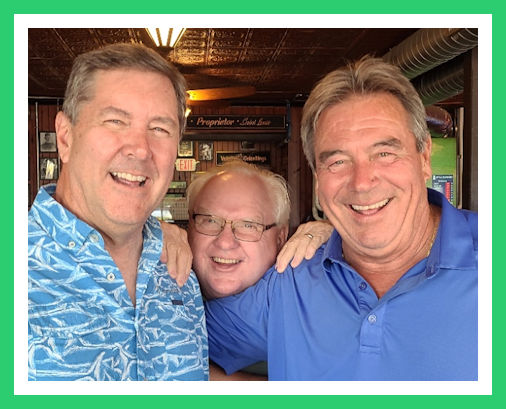 ________________

Thursday June 15th at Daniel's 70-year birthday party
15-dragons were there to celebrate!
Marty Erickson, Frank Flesch, Steve Armbruster '73, Phil Miceli, Carl Collignon, Mick Rea, Mike Stenger '78,
Bob Simokaitis, Daniel Armbruster, Mike Panneri, Sam Ribaudo, Kevin Humphrey, Rick LaGrotta
seated are John Pipitone and Dave Tornatore
John Pipitone in his cool Jeep!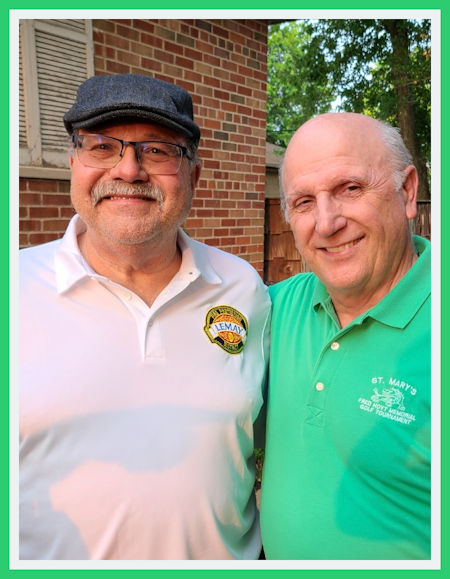 St Cecelia's boys; Sam Ribaudo and Frank Flesch
MQU boys; Dave Tornatore, Rick LaGrotta and Carl Collignon
______________________
Thursday May 25 at Biggie's, it was a wonderful evening on the south side
LaGrotta, Armbruster, Miceli, Rutledge, Peterson, Rea, Held and Buchheit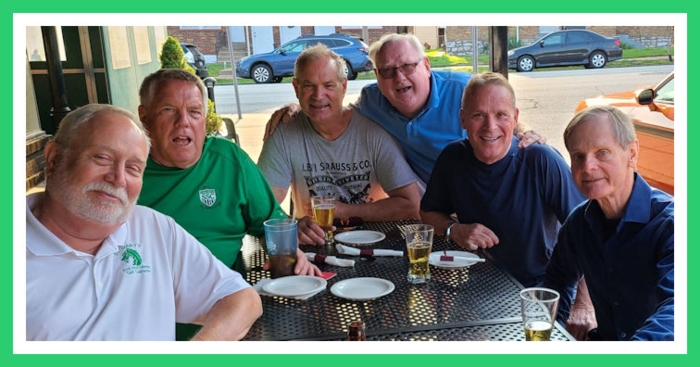 Danny Slay SM '67 stopped by to say hellow
-------------------------------------
April 13 at Doc Haus
Surprise Dragon Daryl Schaetty pictured above with Phil Miceli
________________
Feb 16, 2023 Alumni Meeting
Present were 9-dragons from class of '71
Board members: Kevin Humphrey and Larry Held.
Classmates; Bob Simokaitis, Rich Rutledge, Dan Armbruster,
Ed Degreeff, Larry Thaier, Micky Rea and Rick LaGrottta
___________

Feb 2, 2023 at DB Cooper's Safe House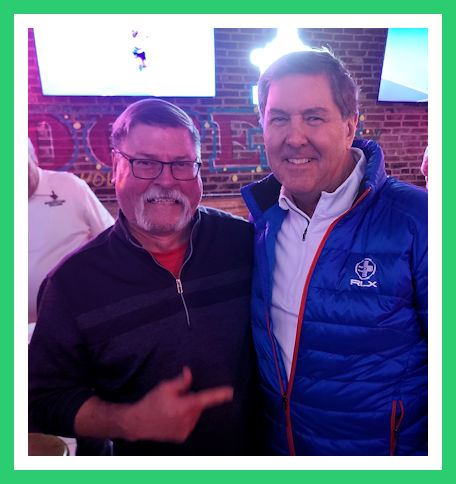 Jerry Frick and surprise dragon; John Mernah
___________________
Jan 12, 2023 at El Catrin
Surprise Dragon; Bill Simokaitis
To see all the photos
click here
_____________
Dec 15 SM '71 Christmas at The Mack
15 Dragons: Rea, Durham, Frick, Erickson, R Simokaitis, Held, Rutledge, Pipitone, Miceli, Peterson, Krenn, Humphrey Armbruster LaGrotta, Rekart
_________________
2022 SM Alumni Christmas Party
John Pipitone, Ed Degreeff
_______________
Above is a recent enactment of their graduation photo;
Mick Rea, Leo Haas, Kevin Thorpe and Scott Puettmann
_______________

September 29 at Daniel Armbuster's Home
15 Dragons were present including surprise dragon; Pat Lampe
To see all the photos click here
____________________

May 16th at The Mack
We had 15-Dragons including suprise dragon;
Steve Mistretta and his daughter Catherine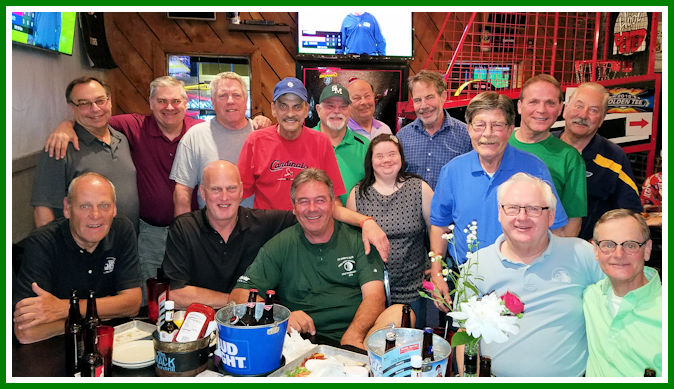 From the left; Bob Simokaitis, Mark Durham, Kevin Humphrey, Jack Favre, Larry Held, Mike Dauphin, Phil Miceli, Joe Rekart, John Pipitione,
Katherine Mistretta, Steve Mistretta, Dan Petersen, Rich Rutledge, Rick LaGrotta, Marty Erickson, Daniel Armbruster
_________________________
St Mary's High School
4701 South Grand
St Louis, MO 63111

_________________________
Our class website is always looking to add classmates.
Currently we have 117 active and 153 inactive!
Visit the classmate profile page to see which guys have
not joined the site then
ask our classmate to create a profile.
Guest members
(classmate friends and family members)
are welcome too!
Creating a "Classmate profile"...it's easy and it's free!
confirm your contact information and enter a password.
______________________________
Class of '71 Website Stats
Home Page Visitors:
130,846
(cumulative total visitors we've had since creating our class web site)
Percentage Of Active Classmates: 42.9%

| | | |
| --- | --- | --- |
| A: | 117 | Active |
| B: | 153 | Inactive |
Please encourage fellow classmates to create a profile on the website.
Go to "Classmate Profiles" click your name, insert email address then click send.
___________________________________________
See photos of past class reunions
courtesy of Mike Krull
This class website was created: 2/4/2011