Carron Hall Vocational High Alumni

Classes of 1950 - 2002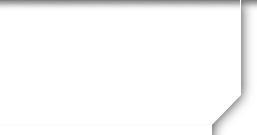 Carron Hall 90Th Celebration
Carron Hall celebrated it's 90th year of existence on April 22nd with a wonderful church service at the United Church. Celebration started with a section in the Jamaica Daily Gleaner that dayabout Carron Hall, followed with the service. repast was held at the School. Mrs Fay Dixon officiated at the service with the reading of the message from our group (see picture of her in action below) The service was followed with a repast at the school.
A lot of us who couldn't be there, waited with bated breadth to hear how everything went. The first news came in the form of a message via blackberry from Karlene Menzie, later in the night, I got a message from Fay with a few pictures. I am sure I will be getting more pictures and info from the Principal and or others.
From FB Message Board Got this a few minutes ago, though I would share:
Hey Clair
We are actually at the service now and Faye is reading to message. The true Carron Hall weather is in full flight with cold and rain but none the less in true Carron Hall style we are plodding on as 'rain stops nothing at Carron Hall.' Its a good service thus far
Karlene
Sent from my BlackBerry® device from Digicel.
From Gloria shakespear" This is such refreshing news, it is as if we are there.I close my eyes and imagine the Congregation and the Contents of the message.Sure Faye was proud to represent the Alumni.Thank you Clair for sharing and special thanks to Karlene also. Go Carron Hall High.
Nortense Dacosta: Thank you Clair/Karlene, wishing I was there.
Esther Sanderson said: Thanks for sharing,
Clair Leesang: Gloria leave it to you to express what we are all thinking. I was thinking the same and wishing I was having some of the food afterwards. I was imagining all the wonderful smells wafting through the air on those carron hall hills. hehehe. i actually responded to her with those sentiments. More to come as I get the news. Esther and Hortense you are welcome
from Joyce Keize: Hi Clair i attended the Service it was good i expected more past student to attend they miss a good service and the food was gooddddddd they even had rundown with bananna not to mention the rice and gungo and the callaloo rice with other delicious meats the dessert was good too not to mention the potato pudding and the fruit cake in Jamaica we would say THE FOOD TUN UP dwl.
From Hortense Dacosta:Thanks Joyce Bwoy I should have been there to eat some of dat gungo peas and rice not to mention the pudding. I can only sit here and imagine being there enjoying every minute, the service and food.Seeing my batchmates and others seeing my home town. Wishing I was there.
Clair Leesang says: More From Karleen Menzie: The repast did not disappoint! There was sausage rolls, callaloo rice, rice and gungo, baked chicken, escovieched fish, cream horns, potato pudding with rum sauce and fruit cake. It was simply delicious! This was a good start to the celebrations!
Sent from my BlackBerry® device from Digicel.
ClairLleesang says: Joyce Keize each time I look at the next item on the menu, my mouth drool a little more. Longing for some a dat nice Jamaican food in jamaica. Wish I was there.I have some pictures to post but i will put them on the website but only members can see them. If you are not yet a member join and see everything elsediv>
Jackie Jackson:I was sooo there in spirit, I would love to have a copy of Fay's message. Go CHHS. We love you. clair leesang
CONGRATULATION to CARRON HALL HIGH SCHOOL for preparing thousands of Jamaicans over the past NINETY YEARS, to taking their place along side any and everyone and functioning as Professionals. We never had to apologize to anyone for 'shoddy 'performance.Tolerance and 'sticking to what we believed in' were the hallmark of the training.Our School had growing pains but at the end they never gave

up.