Robert E. Lee High School - Tyler, TX
Class Of 1970
In Memory
Sharon Milham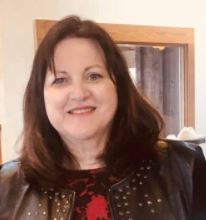 Sharon Carol Milham
Memorial services for Sharon Carol Milham, 68, of Arlington, are scheduled at 1 p.m. on Saturday, May 1, 2021, at Redeemer Presbyterian Church in Tyler with Reverend Ben Wheeler of Tyler and Glenn Cato, Chaplain of the Grand Prairie Police Department, officiating.
A memorial service is also scheduled at 1 p.m. on Saturday, May 8, 2021, at First Baptist Church, Grand Prairie.
Ms. Milham went to be with her Lord and Savior on Wednesday, April 21, 2021 in Tyler.
She was born Oct. 7, 1952 in Tyler to Glen E. and Jamie Sanders Milham. After completing her high school education in Tyler, Sharon graduated from Stephen F. Austin State College in Nacogdoches, and moved to Arlington where she began a 37-year educational career with the Grand Prairie Independent School District. During that career she earned her Master's Degree and served as elementary teacher, assistant principal, and principal. She completed her career as Executive Director of Elementary Education.
Sharon poured her life into her school children and staff. She made indelible marks on the lives of thousands of children and demonstrated effective leadership, earning the respect and admiration of parents, teachers, and administrators. Active in educational issues, she was a strong advocate in state leadership of TRTA.
When not in school she loved to travel, attend the symphony, and visit with friends. In retirement she volunteered for and loved Crisis Response Ministry, and gave generously to those in need, organizations she supported, and her church. Most of all Sharon dearly loved her family and was dedicated to them as a daughter, sister, niece, granddaughter, cousin, and aunt.
Sharon was preceded in death by her father Glen E. Milham, grandparents Ode and Della Milham of Mena, Arkansas and Elmer and Velma Sanders of Tyler.
She is survived by her loving family: mother Jamie Sanders Milham of Tyler; two brothers and spouses Kerry and Karen Milham of Winona and Eddie and Mary Milham of Frankston; two nieces and spouses Elizabeth and David Thornton, Margaret and Jonathan Golembiewski; great-niece and nephew Lyla Thornton and Reed Thornton; and numerous cousins.
Memorials may be made to Crisis Response Ministry, Grand Prairie Chapter, 4101 Green Oaks Blvd, #305-223, Arlington, Texas 76016.