Washington High School

Class Of 1983
25 Year Golf Photos
The Golfers get organized as Jolene, Jeff "Mutt" Meyers, Cara Cosgrove, and Jayne (Pitz) Beecham prepare the carts.
Charlie Garwood and Kip Schoettmer in the front cart with Mutt and Mark Vogt in back cart filling out their scores before they tee off on #1.
Back Row: Ricky Flickinger, Scott Rouse, Kip Schoettmer, Jeff "Mutt" Meyer, Rick Wallace, Charlie Garwood, Mark Vogt
Front Row: Randy Scheel, Jayne (Pitz) Beecham, Cara Cosgrove, Jolene VanEschen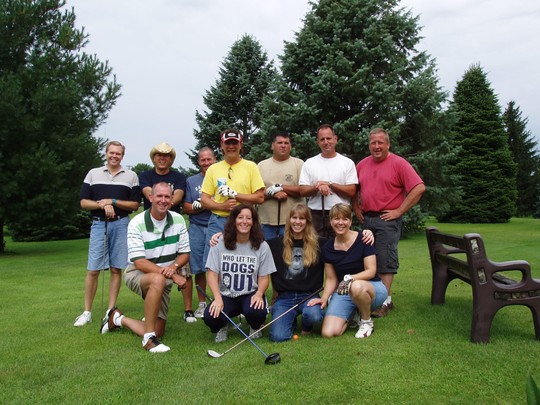 Stylin' Charlie Garwood!
"Mutt" uhhh .... not so stylin' .... but looks great with a Bloody Mary in his hand!
Charlie
Kip
Mutt
Mark
Ricky
Scott
Cara - also stylin'! New form of golf shoes .... Transparent Nike's! They are all the rage in Alaska! The men all agreed to place the first order for Nike's new Transparent Golf Clothing hitting the stores soon.
Jolene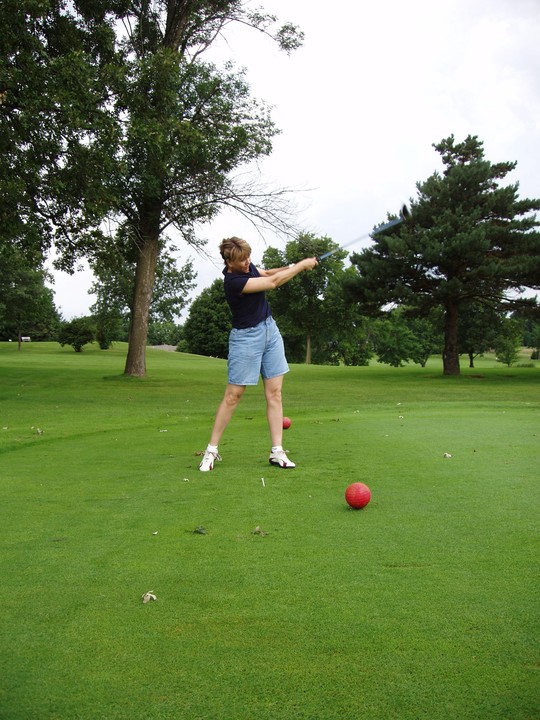 Rick