West Point Alumni Glee Club

"No fun without music; no music without fun!"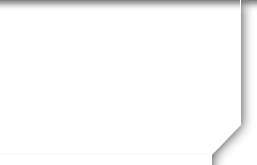 Next MINIORD
PLEASE KEEP YOUR COMMITMENTS ACCURATE BY USING THE SURVEY
By consensus of our merry band of warrior singers, the MINIORD will be the final and most recent information about an event. *** It supercedes information from any others sources such as Performance Summaries, email notifications, verbal information etc.
PLEASE REFER TO THIS MINIORD PRIOR TO DEPARTING FOR EACH EVENT!
Our current upcoming Performance Summary best available information:
Future Performance Summary as of September 22, 2022
(if you click on this link, you will be able to open and/or save and print the document for your use!) NEW OPTION!
REHEARSAL LOCATION CHANGE: IMPORTANT We have found our new rehearsal home.
Lord of Life Lutheran Chuch at 5114 Twinbrook Road, Fairfax
NEXT FULL REHEARSAL: MONDAY, September 26, 2022
NEXT LC REHEARSAL: MONDAY, September 26, 2022
Loose Cannons rehearse from 1730 to 1830. Full club rehearsal from 1830 to NLT 2030.
Please use the updated Zoom Link here to participate remotely.
NEXT PERFORMANCE
Honor Flights (Confirmed)

Date:

October 8, 2022

Assembly Time:

0730

Performance Times:

0800, 0900, 1000

Location:

American Airlines Terminal, National Airport

Uniform:

Black blazer, pocket crest, white shirt, club tie, VN pin, gray trousers, black belt, shoes and socks. Black masks OPTIONAL

Cost:

Parking: The

Program

AFM, AM, WWII, LD, GBTUSA, GBA, OBOAT, WPATC etc.

Notes:

PLEASE USE THE SURVEY TO COMMIT TO SING AND TO PROVIDE THE NAMES OF YOUR GUESTS

Greenspring Concert POSTPONED TO (NOVEMBER6)

Date:

November 6, 2022

Assembly Time:

1300

Performance Time:

1500

Location:

Hunters Crossing, 7410 Spring Village Drive, Springfield, VA just off the Springfield/Franconia Parkway

Uniform:

Black blazer, pocket crest, white shirt, club tie, VN pin, gray trousers, black belt, shoes and socks.

Cost:

None

Program

GOF, SSB, AFM, TOF, ATB, VNM, WWI, WWII, SHEN, LTBPOE, GBTUSA, WPATC Subject to Change

Notes:

PLEASE USE THE SURVEY TO LET US KNOW YOUR AVAILABILITY