West Point Alumni Glee Club

"No fun without music; no music without fun!"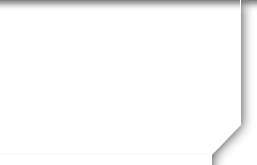 Past Performance Pictures
Some pictures of our past performances. If you wish to download the picture, right click on the picture you want, then select "save picture as," insure you are saving it where you want, give it a name, etc.
| | | |
| --- | --- | --- |
| | | |
| | | |
| | Jim Goldberg | |

4 Photos 8/28/20

| | | |
| --- | --- | --- |
| | | |
| | | |
| | Philip Hyland | |

20 Photos 8/28/20

| | | |
| --- | --- | --- |
| | | |
| | | |
| | Terrance C. Ryan '65 | |

44 Photos 6/1/16

| | | |
| --- | --- | --- |
| | | |
| | | |
| | Michael Steele '69 | |

3 Photos 6/16/15

| | | |
| --- | --- | --- |
| | | |
| | | |
| | Dave Rogers '74 | |

26 Photos 12/3/14

| | | |
| --- | --- | --- |
| | | |
| | | |
| | Peggy Dinkel Leming | |

22 Photos 3/18/14

| | | |
| --- | --- | --- |
| | | |
| | | |
| | Jay Bapple '71 | |

39 Photos 7/18/13

| | | |
| --- | --- | --- |
| | | |
| | | |
| | Malcolm "Mal" Agnew '49 | |

74 Photos 2/25/13

| | | |
| --- | --- | --- |
| | | |
| | | |
| | Karen Spracher Spracher | |

27 Photos 2/25/13

| | | |
| --- | --- | --- |
| | | |
| | | |
| | Scott Huxel | |

20 Photos 2/24/13

| | | |
| --- | --- | --- |
| | | |
| | | |
| | Dennis Sumner '82 | |

51 Photos 2/24/13

| | | |
| --- | --- | --- |
| | | |
| | | |
| | Alan Salisbury '58 | |

4 Photos 3/21/12