West Point Alumni Glee Club

"No fun without music; no music without fun!"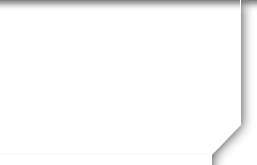 In Memory
Clarke "Pete" Brintnall - Class Of 1958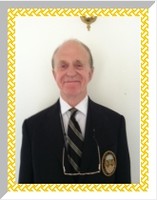 BRINTNALL CLARKE McCURDY BRINTNALL Retired Brigadier General and Latin America Specialist Clarke "Pete" Brintnall died peacefully on September 16, 2017, surrounded by his family. Born in Omaha, Nebraska he attended Wentworth Military Academy and the University of Nebraska before graduating from the United States Military Academy at West Point in 1958. He began his career as a communications officer, transferring later to military intelligence. In his early assignments, he was a signal company executive officer in Germany and led a communications team in Iran. In Vietnam, he commanded the military intelligence company of the 1st Air Cavalry Division. As a Latin American Affairs Specialist, he spent much of his career in the region serving 3 tours in Brazil at the American Embassy and one in the Panama Canal Zone. He retired from the Army in 1988 after serving as the Director of the Inter-American Region and acting as Deputy Assistant of Defense for Inter-American Affairs. Following his retirement, he became the National Security Director for Latin American Affairs. He served as the National Security Council under President Ronald Reagan. He served as Defense Intelligence Agency Deputy Director for the Attache's and Operations where he managed the Military Service Attache's and their staff in 96 American Embassies throughout the world. After government service, he served as a consultant to Brazilian and American firms on security and healthcare issues. He was also a consultant to Harvard Medical International during its evaluation of Sao Paolo's public sector health reform program covering 5 million of the city's poorest residents. Pete and three of his West Point classmates, founded the Wounded Warrior Mentor Program (WWMP) in 2004 which provides soldiers, severely wounded in Iraq and Afghanistan, with combat veteran mentoring. This program provides mentorship to soldiers who have had to change their military career path due to injury in combat. The Wounded Warrior Mentor Program is solely supported by the hard work of more than 200 volunteers. These mentors assist soldiers in being matched with educational opportunities, internships, jobs and resources for their healthcare needs so that they can thrive. Pete was proud to be one of the founders of this program and remained an active leader until this final year of his life. He played a major role in securing medical care for all military retirees. Pete, and co-author General Alan Salisbury, organized the support of several West Pointers to petition Senator John Warner, as the Senate Armed Services Committee Chairman, to support the Tricare-for-Life bill. Thanks to the support of 23 general and flagged officers as well as Senator Warner, Tricare-for-Life was signed into law. Pete was also a member of the board of the United Nations Association of the National Capitol Area and chaired a committee that raised funds to clear minefields in Mozambique. His passion for music shaped his life. He sang with the Fairfax Jubilaires Barbershop Harmony. And most rewarding, he was an original member of the West Point Glee Club Alumni Chorus and continued with the chorus until this year. He was a member of the Cosmos Club. He was a member of the Church of the Nativity in Burke. He graduated from the U.S. Army War College and the Institute for Higher Defense Studies. He holds an MBA in International Business from American University and an MA in Government from the University of Arizona. He attended Harvard University's Kennedy School of Government. His military decorations include the Distinguished Service Medal and the Defense Distinguished Service Medal. Foreign decorations include the Brazilian Order of Rio Branco, Meritorious Service Medals presented by the Armed Forces as well as the Brazilian Army and Air Force. He was preceded in death by his mother and father, Mr. and Mrs. Percy "Pete" Cosson Brintnall, his dear sister Barbara Irwin, goddaughter Patricia Faviere, nephew Thomas Traxler and great-niece Elizabeth Carr. Pete's greatest passion was his family. He is survived by his loving wife of fifty-four years, Janice, devoted daughter, Julie Brintnall-Karabelas and son-in-law William Karabelas as well as his most cherished grandsons, Thomas and Peter, dearest nieces Janice Carr (Fred), Suzanne Forgach (Jeff), nephews William and Robert Traxler and loving nieces Susan Lamb (Jeff), Sandi Burk (Arlo) and Diane Scott (John) in addition to a multitude of great and great-great nephews and nieces, all of whom he adored. He fondly considered Alexander and Sandy Karabelas as his grandchildren. A memorial service will be held on September 29 at Fairfax Memorial Funeral Home, 9902 Braddock Road, Fairfax, Virginia from 5 p.m. to 8 p.m. A burial service and mass will be held at a later date at Arlington National Cemetery.