West Point Alumni Glee Club

"No fun without music; no music without fun!"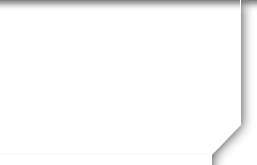 In Memory
Jeff Henning ('75) - Class Of 1975
Jeff Henning was born in Baltimore, Maryland on November 2, 1951, the second of Robert and Agnes Henning's five children. He played football and baseball at Archbishop Curley and developed his life-long, deeply frustrating, love of the Orioles. He attended the United States Military Academy where he sang with the Glee Club and graduated with a Bachelor of Science in Mechanical Engineering and a commission as a field artillery officer. Jeff married his love, Eileen Rose Phelan in 1977 and they proceeded to move around the country before they settled down in Burke, Virginia, gaining three daughters along the way.
A wine enthusiast, music lover, art admirer, baseball authority, traveler, bad pun connoisseur, and over-explainer, Jeff sought out and dispensed knowledge on all his interests. He relished trips to Napa and Sonoma Valley with his family, hosting parties with his wife, attending the opera with his mother and daughters, viewing, and discussing, art with friends, and watching every baseball game he could, teaching his kids how to play and respect the game. Jeff was a kind, funny, curious, loud man with an appreciation for the absurd who, above all, wanted to share the things he enjoyed with the people he loved.
Jeff is survived by his wife, Eileen Rose Henning; his daughters Elizabeth Henning, Katherine [Joshua] Wellner, and Maureen [Eric Harper] Henning; his granddaughters, Stella Wellner and Natalie Wellner; his sisters Barbara [Ronald] Myers, and Jean Henning-Seidle; his brothers, Mark [Katherine] Henning, and Matthew [Joanne] Henning; and many other family and friends who loved him dearly.