West Point Alumni Glee Club

"No fun without music; no music without fun!"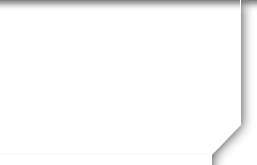 In Memory
Mike Rankin ('62) - Class Of 1962 VIEW PROFILE
H. Michael Rankin, born in Atlanta, Georgia passed away Friday morning, July 26, 2019 after complications from surgery. He graduated from St. John's College High School in Washington D.C. in 1957 and entered the United States Military Academy at West Point, New York in 1958. After completing his formal education at the University of Georgia in 1972, he earned a Juris Doctor degree.
Mike was a practicing trial lawyer since becoming a member of the District of Columbia and Maryland Bars in 1972. Originally starting as an associate with Raymond J. McDonough, he soon became a partner with the firm of McDonough, Rankin and Schmuhl. Later, he was associated with Rankin and Kramer and Troese, Rankin and Kuta. Since 1985, he has been a sole practitioner with his primary office in Upper Marlboro, Maryland, and the County Seat for Prince George's County, Maryland. He was a member of the District of Columbia, Maryland, Prince George's County Bar Associations where he previously chaired the Family Law Committee. He also was a member of the Phi Alpha Delta Legal Fraternity and Pi Sigma Alpha National Honor Society as well as the Knights of Columbus. A skilled attorney, he successfully prosecuted the landmark case of Thomas v Thomas in 1982. He argued amicus curiae with his treatise on the history and nature of divorce and alimony before the Maryland Court of Appeals.
Mike retired from the US Army after 20 years of service, including six years on active duty as an Infantry Officer. With the 1st Cavalry Division, he earned the Combat Infantry Badge, among other honors, for his service in Vietnam. He was always proud of his special treatment of veterans in his law practice
An avid musician, Mike sang in the St. James Episcopal Church choir and was a devoted and charter member of the West Point Alumni Glee Club since 2007, He founded the "Loose Cannons" singing group within the Glee Club. Mike could always be counted on to sing in honor of those who have and are serving. He will be missed by all who have had an opportunity to sing with him.
Mike is survived by his wife of 34 years, Cynvia G. Arthur-Rankin, Elizabeth Victoria Rankin of Arlington, Virginia and by his brother William H. Rankin of Atlanta, Georgia and numerous nieces and nephews. He was predeceased by his son, Matthew Michael Rankin, a sister, Marilyn Overton and a brother Stephen Patrick Rankin.
Click here to see Mike's last Profile entry.