West Point Alumni Glee Club

"No fun without music; no music without fun!"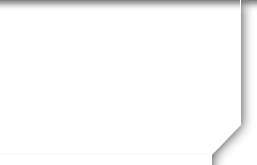 In Memory
Frank Prautzsch ('77) - Class Of 1977
Frank Rainer Prautzsch USMA '77 was a devoted husband and father who touched many lives. He was born in Scottsbluff, Nebraska, on July 23, 1954, and passed away on July 15, 2021. Frank was the first American citizen in his family. His family arrived through Ellis Island with a small trunk, $50 in cash, and four train tickets to Scottsbluff, Nebraska.
He grew up operating a struggling dairy farm that his family purchased. Between his daily chores beginning at 4 am, no weekends, no holidays, and a full school course load, his entire childhood was shaped by that dairy farm. This instilled Frank's strong family values and work ethics, frugality, and a strong will to be successful and a proud American.
In his family's eyes he was a hero because he did the unexpected, at the right time, and whether asked or not, he accomplished things greater than himself. He dedicated his life to serving his country and family, making great sacrifices to provide for their physical, emotional, educational and spiritual needs.
Frank attended the United States Military Academy at West Point, NY, and graduated with a B.S. in General Engineering in 1977 and completed the Command and General Staff College.
Frank attended the Naval Postgraduate School in Monterey, CA, and graduated with an M.S. in Systems Technology in 1986. Over his military career he served in a variety of technical and operational capacities on numerous global missions, and focused his expertise on establishing satellite communications and the space domain as critical military enablers. He retired as Lieutenant Colonel from the U.S. Army in 1997 and was awarded the Military Legion of Merit.
In his civilian life, Frank served as the Director of Army Requirements, Hughes Space and Communications/Boeing Satellite Systems. Next he served as Director of the Rapid Initiatives Group and Director of Business Development for Communications Systems and attended Raytheon Executive Management School at the University of Chicago. While at Raytheon, he was awarded a U.S. patent for a "system and technique for situational awareness". After Raytheon, Frank became the Senior Vice President for ORBCOMM. His last role was Chief Executive Officer of Birmingham Technologies (BT) and President of Velocity Technology Partners, LLC. Frank was recognized internationally as a leader in satellite communications, IT, energy, and climate change initiatives, and space systems.
Frank was passionate about supporting veterans. He was one of the founders of the Academy of US Veterans, an organization that raises funds to support veteran suicide prevention. He was most recently honored with a Vetty Award on July 3, 2021, for Philanthropy. The Academy has now made this award a lifetime achievement award as a tribute to him beginning in Jan. 2022.
He leaves behind his wife Linda, his daughter, Kristin, his son, Alex, a brother, Detlev, and a sister, Dagmar.
The Prautzsch family thanks all of you for your prayers, support, and friendship.
There will be open viewing hours at Murphy Funeral Home, 4510 Wilson Blvd, Arlington, VA 22203 on Thursday, July 22, 2021 from 4:00 - 8:00 PM ET.
Interment will take place at West Point on Tuesday, Aug. 24, 2021 at 10am.