West Point Alumni Glee Club

"No fun without music; no music without fun!"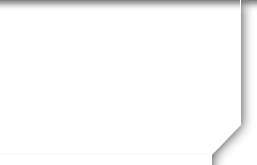 Commit To Sing 2021?
Folks,
Good riddance to 2020.
This survey covers the 2021 events as they become known in detail well enough to get your commitments.
AS ALWAYS, please keep these commitments (even negative reports) accurate so can plan appropriately.
REMINDER: You have to be signed onto the website AND use the submit button to insure your answers to all the surveys are recorded.
Regards,
Terry Ryan '65
Web Meister
You must be a member to submit this survey. If you are a member please log in first. You can't submit this form until you've logged in.
1)
I will sing for Buffalo Soldiers Day at Mission BBQ in Fredericksburg, 3515 Plank Road on July 24, 2021, assembly 1100?

Yes No
2)
I will sing at the Honor Sing for Glen Lambkin '81 on August 4, 2021 assembly 1430 at the Arlington Cemetery Admin Building

Yes No


This is a graveside informal sing of the Alma Mater.
3)
I will sing at the Honor Sing for Frank Hennessee '65 on August 23, 2021 assembly 1030 at the Old Fort Myer Chapel?

Yes No
4)
I will sing at the Honor Sing for Gene Driscoll '66 on October 5, 2021 assembly 1015 at the Old Fort Myer Chapel?

Yes No
5)
I will sing at the Greenspring Concert on Sunday, October 10, 2021 assembly at 1330?

Yes No
6)
I will sing for the GEN E C Meyer Honor Sing on October 13, 2021 assembly 1000, at the FORT MYER MEMORIAL CHAPEL?

Yes No