West Point Alumni Glee Club

"No fun without music; no music without fun!"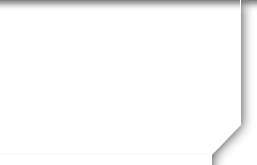 Eisenhower ONLY
Folks I am repeating the information about the Eisenhower Memorial Dedication event for you convenience here.
PLEASE COMMIT ON THIS SURVEY BY COB SUNDAY AUGUST 30TH. You must be signed in to the website for it to record your commitment.
We need to ask your patience and accuracy of commitment for the upcoming Eisenhower Memorial Dedication performance on September 17, 2020. Here are some details we know now FOLLOWED by some steps we ask you to take so we can plan properly.
Goal: To sing in honor of one our most famous West Point graduates SAFELY.
Date/Time: September 17, 2020 Assembly: 1500 (subject to change) Performance: 1845 Full Ceremony: 1900 to 2030
Location: Specific rally point and rehearsal location TBD but likely in the Education Department Building that is adjacent to the Eisenhower Memorial site.
Description: The Memorial is a four acre site that lies north of the Education Building and south of Independence Avenue. It is where Maryland Ave used to terminate at Independence. The audience (limited to 250 attendees) will be seated at four person tables arrayed left and right facing the memorial, ie facing the Education Building. The Education Building is behind the large mesh screen in this picture. We will be singing "among" the trees in front of the audience. There will be no risers but there is sufficient room to socially space ourselves for singing.
Ceremony Description: The official ceremoney starts at 1900 (NOTE: We sing right before the ceremony) and is scheduled to run until 2030. There is a chance POTUS will be in attendance or make an appearance thus things are still somewhat uncertain. Participants: Bret Baier, Greta Van Sustern, Senator Pat Roberts, Congressman Mike Thompson, Condolezza Rice, Admiral Barry Black (Chaplain), USMC Band, Voices of Service, David Eisenhower, Susan Eisenhower, US Army 101st Honor Guard AND the FAMOUS WEST POINT ALUMNI GLEE CLUB. Seating will be provided for us during the ceremony.
Uniform: Black blazer, pocket crests, VN pins, white shirt, club tie, gray trousers, black shoes, belt and socks. We will EITHER wear WPAGC masks or the new "singer's mask" subject to testing being completed.
Program: Our set is for 15 minutes. We will sing Grand Old Flag, Longest Day, World War II Medley and God Bless the USA. Possibly West Point At Thy Call.
Concept of the Operation:
***1. COMMITMENT: A special NEW survey has been established entitled "Eisenhower." It is in the left hand menu on the website. REMINDER: You must be signed in for the survey to register your commitment. URGENT: Please complete this survey by Sunday night, August 30th so we can do our detailed planning. Please take into account for your commitment, your ability to sing on September 17th, rehearse on September 14th and be confident in your safety. We simply need to know who will be able to sing so we can balance the group etc.
2. Rehearsal:
a. Rehearse on your own. Know your parts and the lyrics, particularly LD and WWII. We are weak on these two songs, even when rehearsing frequently.
b. Mandatory Rehearsal: Since we have not rehearsed as a group in months, we MUST HAVE A MANDATORY rehearsal prior to the event. This reheasal will be Monday night, September 14th at 1800 at Diamond Hill Farm, 40171 Braddock Road, Aldie VA, 20105. We regret the distance to this rehearsal but we have yet to find a location to support what we need. *** We will be rehearsing outside to replicate the distancing and setup necessary at the event.
3. Assembly: The assembly time is currently 1500 however it may change due to security, sound checks, etc. All singers will make their way to the assembly location (TBD) via Metro (preferred) or parking on your own. Parking may be difficult due to security matters. We will use the intervening time from 1500 to 1845 to rehearse, organize, etc.
4. Showtime: We will sing from 1845 to 1900 and we will be done. Singers can either stay for the entire ceremony or depart as you wish. DUE TO SECURITY CONCERNS, NO GUESTS ARE ALLOWED!
Folks, this is all the information we have at this point. Please make your best judgment on singing and commit if you are comfortable singing UNMASKED but distanced. We may be able to have "singing masks" but it is best if we plan for the worst case scenario.
You must be a member to submit this survey. If you are a member please log in first. You can't submit this form until you've logged in.
1)
I will sing for the Eisenhower Memorial Dedication on September 17th?

Yes No


This is a firm hard commitment with a mandatory rehearsal. Emergencies as the only exception PLEASE. No guests are allowed, sorry.