West Point Alumni Glee Club

"No fun without music; no music without fun!"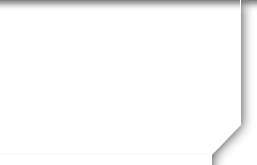 WPAGC Social Event
Folks, we have quite a few members who have emigrated to areas south of our AO. We miss them all.
We are also swinging back into performing again as summer gets off to a warm start.
*** To thank those who have left our ranks AND to kick off getting back to singing together, we have set up a SOCIAL EVENT to enjoy each other's company.
When: Sunday, June 13, 2021
Time: 1700 until ???
Where: Arlington Knight's of Columbus Main Ballroom
Uniform: CASUAL
Fare:
The Knights would like to insure there is enough food on hand and to shorten serving times by ordering ahead. FOR THOSE ATTENDING, please fill in the quetion about the menu.
MENU: Wings ($12), Steak and Cheese ($12), Burgers ($11), Tenders ($10), all are served with fries.
**** FOR THE LADIES, Steve will be present and is anxious to see you all.
You must be a member to submit this survey. If you are a member please log in first. You can't submit this form until you've logged in.
| | |
| --- | --- |
| 1) | Our availability to attend the WPAGC SOCIAL EVENT is as follows: |
2)
Our food selections are as follows:



| | |
| --- | --- |
| | One steak and cheese dinner |

| | |
| --- | --- |
| | Two steak and cheese dinners |

| | |
| --- | --- |
| | One chicken tenders dinner |

| | |
| --- | --- |
| | Two chicken tender dinners |