You can leave your own memories of Robbie Dee Smith by using the 'Post Comment' button at the bottom of this page.
From Randy Willis:
Robbie Dee Smith and I spent a lot of time together, first at Herring Ave Methodist Church, and later in school beginning at North Junior High School.
Most classmates were not aware of his many talents because most of those talents were in 'non-school' activities.
His mother encouraged his progress in swimming and diving with the Waco Flying Dolphins Swim Team from a young age, and he was a state champion in swimming and diving in various age groups.
He was also a talented musician and songwriter.
Robbie Dee joined the football team as a punter during the football season his senior year. Because of his swimming and diving training, he was extremely flexible.
He attended University of Texas at Arlington on a diving scholarship. He also got a job as a diver at the Seven Seas theme park in Arlington.
See the diving platform on the left, and the ladder that continues to go up out of the picture? He would climb that ladder to a dizzying height and dive into the pool.
Because he was good with both people and animals, he became the whale trainer and show host. That's him directing the whale in a twisting jump.
He then progressed to riding the whale in the show.
That's him riding through the burning hoop on the back
of the killer whale.
He had a good rapport with the whale - backstage he had the whale open his mouth, and had me pet the whale on his tongue.
I did what he said, but his joke worked - it scared the heck out of me to put my hand in among all those teeth.
Later when Seven Seas shut down, he accompanied the whale to a theme park in Canada and worked there for a while.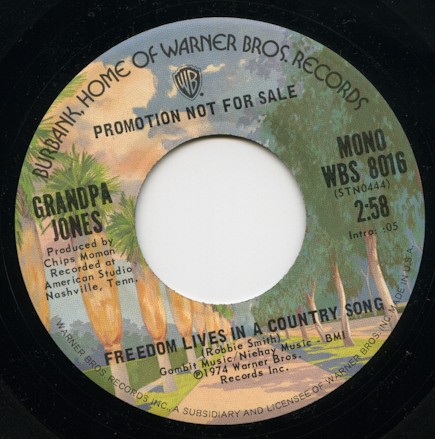 He decided to try making it as a songwriter and singer in Nashville, and had a song, "Freedom lives in a Country Song", recorded by Grandpa Jones and distributed by Warner Brothers in 1974.
He regaled me with great struggling artist stories, such as how he would sing songs in a bar, and then get paid with a couple drafts of beer that he would sell to patrons during intermission - that was how he made money.
And, as a starving artist, he lived a lot on popcorn - he could flavor popcorn to fit the meal - breakfast, lunch, dinner, or snack.
Rather than 'Robbie Smith', he played as the 'Waco Kid'. Here is an unreleased studio album he recorded in Nashville.
He also served as a diver in the U.S. Navy.
Then he settled down, and I attended his wedding at First Methodist Church in Waco.
Some forms of mental illness are more common in highly creative people. and Robbie Dee was eventually diagnosed with a form of bipolar disorder or schizophrenia.
He moved back in with his parents in the house he grew up in, on 22nd street in north Waco. I visited with him at his house, and he was enjoying life despite the limitations that came with his disease.
His life had become a simple one, and he would often walk from his house to the 7-11 at 19th and Park Lake for a Dr Pepper or Reese's candy bar. One evening he did not come home, and after a search was found. He had been hit by a car.
He passed away October 9, 1996 and is buried in the Fort Sam Houston cemetary in San Antonio.
I miss all the late nights in high school we spent in front of his house sitting on the hood of my 54 Chevy, figuring out the world and singing songs. I miss the Sunday mornings when we got so caught up in our ping pong matches after Sunday school that we had to sneak in late (or miss) church services. I miss Robbie Dee.