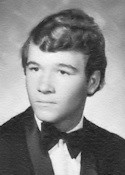 Claudie Wagner passed away May 19, 2012 in Waco.
View updates at the Tiger Den, A Call for Your Support, Prayers for Claudie Wagner & Family.
Claudie Denton Wagner, 59, of Waco passed away Saturday, May 19, 2012, at Hillcrest Baptist Medical Center in Waco. Memorial services will be held at 2 p.m. Sunday, June 3, 2012, at Top Hand Cowboy Church, 15123 State Hwy. 6, Valley Mills, TX 76689.
Claudie was born October 24, 1952 in Olton to Weldon Lester and Connie Jeannett (McPeak) Wagner. He was a self-employed paint contractor. An avid guitarist, musician, and Dallas Cowboys fan, Claudie loved being with his family and friends most of all. His favorite quote was "I Am What I Am." He was of the Baptist faith. Preceding him in death were his parents, grandparents, and brother, Brent Wagner.
Survivors include his five children, Richard Denton Wagner, Amanda Olander and husband, Aaron, Jeannett Bradley and husband, Joshua, Joey Dale Wagner, and Madison Bing all of Waco; two brothers, Audie Wagner of Ching Spring and Alan Wager of Lott; sister, Marda Evans of Waco; three grandchildren, Aiden Olander, A. J. Olander, and Aerial Olander all of Waco; aunt, Linda Stolle and husband, Tommy, of Waco; and several nieces, nephews, cousins, other relatives, and friends.
MEMORIAL SERVICE
Sunday June 3, 2012, 2:00 P.M. at Top Hand Cowboy Church