Webster Groves High School

Class Of 1961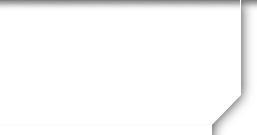 Class Gift
1961 CLASS GIFT COMMITTEE

Co-chair Kathy Walker (Pratt) 314-993-0301 katwalks@msn.com
Co-chair Harley Smith 314-863-0808 harley.smith@charter.net

Class Gift: Kathy Walker (Pratt) 314-993-0301 & Harley Smith 314-863-0808

Dear Classmate,
Our 50th reunion in 2011 was a special experience. It was fascinating to reunite with so many classmates and learn how everyone's life has evolved. We suspect that many of us have been moved by these reunions over the years to reflect on the lasting benefit each of us received from the outstanding education that Webster schools provided us 50 years ago.
Your Reunion Committee concurs, and suggests that the Class of 1961 mark this occasion by helping enhance the great educational experience for future students in the Webster Groves School District. A new model for financing public K-12 education is emerging – one that can no longer rely solely on property tax revenues and state subsidies to provide a quality education to our future citizens. Private philanthropy will play a role in determining outcomes for the kids of today and tomorrow. There are two ways we can participate in this public/private "partnership":
(1)The Webster Groves School District Foundation, established in 1988, supports the faculty and staff of the District by funding professional development, special innovative projects and other educational activities that enrich the experiences of students and teachers. These activities could not be undertaken without Foundation support- they are not funded by the District. Thus, it raises the level of teaching competency, innovation and achievement in Webster Groves by channeling community and alumni support to initiatives proposed by teachers and approved for funding by the Foundation. The Foundation works closely with the District, but remains an independent entity that is governed by a volunteer Board of Directors. Also, this level of community support clearly makes the Webster schools more attractive to highly capable teachers and administrators, both now and into the future, as well as to families with a commitment to the education of children. Two members of the Class of '61 will be appointed to the review panel that approves all Foundation grants. A recent Foundation initiative- funded in part by the classes of '59 and '61- funded a robotics club at the High School.
(2) The Latta Scholarship Fund. Latta scholarships are awarded each year to WGHS graduating seniors by a faculty committee and are based on scholarship, need and citizenship.
Thus we have two avenues via which you may participate. Information on both is available on this '61 website, as well as pledge forms. If you have any questions please feel free to call/email any member of your Class Gift Committee below; contact info is on our website in the Class database (buzz book).
We have set an aggressive goal of $61,000 for our Class gift. Commitments to this initiative can be in the form of pledges that can be fulfilled in installments over a period of up to five years … they can take the form of cash contributions now, or a combination of some cash now and additional cash installments over 4 more years.
Each recipient- the Foundation and the Latta Scholarship- is a 501c3 entity, and your contributions are fully tax-deductible on income and estate tax returns. Also-please consider whether your current or former employer will match some or all of your contribution.
You may also make a bequest or grant to either or both in an estate planning document such as your will/trust or via a 401k/IRA beneficiary form; you should consult your attorney on these avenues but please inform us if you do so that '61 will get credit for your gift.
You may also be able to make a contribution from your IRA/401(k) directly to the Foundation or Latta Scholarship; the remittance would be coming from your fund custodian so be sure to alert us so we can watch for it and get it credited to the Class of '61 Gift. You should consult your tax advisor, we believe such gifts up to $100k per year have no impact on your taxes- no taxable income to you, no tax deduction for you.
So far we have 3 lead pledges of $5,000 or more, and 10 of $1,000 or more, so we are well on our way. Please join us!
Your Class Gift Committee (below) believes this is something really worth doing. It not only demonstrates our gratitude for the blessings we have received, but also puts in place a structure for perpetual payback that benefits future Webster generations.
Please join us in making a commitment to even greater excellence in Webster schools. If you have questions or comments, please get in touch with any member of the Class Gift Committee. We hope to hear from you soon, and look forward to the meaningful impact our great Class of '61 can have on the future of education in Webster Groves.
PAY IT FORWARD!
1961 CLASS GIFT COMMITTEE
| | |
| --- | --- |
| Kathy Walker (Pratt), Co-Chair | Harley Smith, Co-Chair |
| Judy McCarron (Klingbiel) | Dave Hopmann |
| Bob Johnson | Lee Curtis |
| Marilyn Culp (Meier) | |
| | |
| | |