Caregiving Wife's Handbook

Helping Articles
Learn important information about caregiving -
for caregivers, and those who care about caregivers.
Diana B. Denholm, Ph.D.
Note: Click on the Helping Radio link at the left to listen to radio interviews on important caregiver topics.
Whether you are caring for your husband or wife or other relative, you'll gain hope for your life and your relationships in valuable articles below. Just click on blue title or "read more" the end of description .
Caregiving as a 'Roller-Coaster Ride From Hell' New York Times Health Columnist Interviews Dr. Denholm More than 40 million women are the primary caregivers for a sick person, very often the man they are married to. Caregiving, after all, is a wife's expected role, and most accept it perforce as a duty that offers precious time to express love and wishes, settle financial and legal matters, and right past wrongs. Click here to read more...
~~~~~~~~~~~~~~~~~~~~~~~~~~~~~~~~~

Sarah LaTrent writes: Sickness, health and still saying 'I do' Denholm reviews considerations loved ones face before taking this step. (CNN) -- As wedding season gears up this month, the words "in sickness and in health" and "till death do us part" will lie at the heart of many vows.For couples who are facing a terminal illness, these promises are a bittersweet reminder of the limits of time; gratitude for the days and months they have, ache for those they might not. Click here to read more....
~~~~~~~~~~~~~~~~~~~~~~~~~~~~~~~~~
Nearly one in three Americans provide unpaid care for a loved one – from a spouse, to a friend or neighbor – and can be called a caregiver. Whether caregiver stress is getting you down or you're simply looking for more information, turn to these bestselling books on caregiving for support, ideas and inspiration. Click here to read more....
~~~~~~~~~~~~~~~~~~~~~~~~~~~~~~~~~
Paul Wynn write about Tough Love - that "Succeeding as a spousal caregiver mean kowing when to ask for help, finding time for yourself, and making peace with your partner." Click here to read more....
~~~~~~~~~~~~~~~~~~~~~~~~~~~~~~~~~
Consumer Nation: Care for yourself while caring for your spouse - By Ellen James Martin
Washington News Service - Copyright 2016
Given the aging U.S. population and longer lifespans, more people now live with chronic conditions that require care. Family caregivers provide the equivalent of $470 billion in unpaid care each year — and 10 percent of that is provided for spouses.
"Under the pressure of caregiving, it's not uncommon for the relationship between husband and wife to fall apart. But that doesn't have to happen," says Dr. Diana Denholm, a psychotherapist and author of "The Caregiving Wife's Handbook." Click here to read more....
~~~~~~~~~~~~~~~~~~~~~~~~~~~~~~~~~

Care for yourself, while caring for another! Deborah Shouse tells how."If you're depressed, tired or sick, your caregiving is likely to suffer," counsels John Schall, CEO of Caregiver Action Network, in Washington, D.C., and a former family caregiver. "For the sake of your loved one, take care of yourself." Click here to read more....
~~~~~~~~~~~~~~~~~~~~~~~~~~~~~~~~~~~
Your car and Your Health - What's the connection? Jenny and Roger both take their vintage cars in for repair, yet they get very different results. Learn why and how this has an impact on your health! Click here to read more....
~~~~~~~~~~~~~~~~~~~~~~~~~~~~~~~~~
Bridging the Chasm - Communicating With, Not Simply About the Patient
Sherman Award Nominee, Diana Denholm sharesPatient engagement is hot. However, a critical chasm exists between the way medical folks and patients perceive it. Therein lies some of the difficulty in trying to create a great patient experience. Medical folks generally define patient engagement as collaboration with the patient, providing information and respecting the patient's desires. The locus is external to the patient. Click here to read more....
~~~~~~~~~~~~~~~~~~~~~~~~~~~~~~~~~~~~~~
Conscious Caregiving - Nurture Yourself While Helping Another - By Deborah Shouse
Psychotherapist Diana Denholm, Ph.D., of West Palm Beach, Florida, heightened her own consciousness by learning to see caregiving as a collaborative effort. Denholm, author of The Caregiving Wife's Handbook: Caring for Your Seriously Ill Husband, Caring for Yourself (CaregivingWife.com), sought to keep her husband as engaged and active as possible.Click here to read more....
~~~~~~~~~~~~~~~~~~~~~~~~~~~~~~~~~~
Taking the Car Keys Away - Forever ----What to do when your loved one shouldn't drive. At some point, it's no longer safe for us to drive. Usually a function of age, illness often spins the clock hands much faster. As drivers, we know what an enormous change this will make in our lives. It's important for us to remember this when we force our spouse or parent to look at the time on their clock. What are the options for your loved one? Below are choices and options you and Cathy could consider. In the Caregiving Wife's Handbook, you can learn how to collaborate to accomplish these. Click here to read more....
~~~~~~~~~~~~~~~~~~~~~~~~~~~~~~~~~~~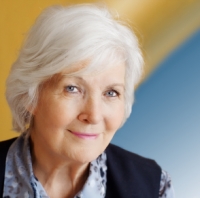 Burned Up And Burned Out By Caregiving – Part 1 - You didn't expect to be a caregiver and you probably didn't want to be one in the first place. You weren't trained to be one, nor did you think you'd be doing it for so many years. As a caregiver, there are times when you just want to give up…when it's so overwhelming that it looks like there's no end and there are no answers. The good news is that there are healthy and simple-to-learn ways to move through the challenges, pressures and frustrations life throws at you – decreasing your work load and making you more comfortable in the process. Click here to read more....
~~~~~~~~~~~~~~~~~~~~~~~~~~~~~~~~~~~~
Caregiving: A Disease? Caregiving making you sick? What if it actually were a disease? What could you do about it? Read this Psychology Today article to learn more. Click here for 6 simple steps.
~~~~~~~~~~~~~~~~~~~~~~~~~~~~~~~~
Caregiving is especially complicated when the patient is your spouse How does caring for a spouse differ from caring for a parent? With a parent, there's a natural progression, an expectation that they will die before you, so it's not as shocking when a parent needs care. Sometimes there are problems with regression — where a son or daughter might lapse into a childhood mentality — but generally, children and parents accept the relationship and understand their roles. Click here to read more....
~~~~~~~~~~~~~~~~~~~~~~~~~~~~~~~~~

Read Sherry Snelling's article: The Tipping Points That Turn Us Into Caregivers. "Caregivers have to get over the guilt of not wanting to care for someone who is hurting them emotionally or physically," says psychotherapist Diana Denholm, Next Avenue contributor and author of The Caregiving Wife's Handbook. "An abusive relationship will only get worse when caregiving is needed. Caregivers have to remember safety is paramount — both theirs and their loved one's." Click here to read more....
~~~~~~~~~~~~~~~~~~~~~~~~~~~~~~~~~~~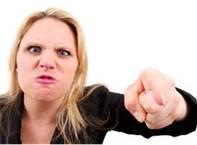 Just Yell At Them! How do you communicate with someone who's sick AND mean! What's your end game? Are you just trying to make a point? Are you trying to release anger? Do you really want to change your relationship with the terrible person? Hopefully the latter two. Fortunately, there are effective and safer ways to accomplish these things. Click here to read more....
~~~~~~~~~~~~~~~~~~~~~~~~~~~~~~~~~~~~~~~~
Mars And Venus — In Caregiving Too? How would you respond to caregiving? The challenges men and women face are quite different, as are their responses to them. See how you compare in Your Health Journal. Click here to read more....
~~~~~~~~~~~~~~~~~~~~~~~~
What About Sex? You want it, they don't. They want it, you don't. Frustrated and embittered men and women frequently pose that question – or launch it angrily at their partner. Just what do you do when you can't participate, or they want sex and you don't? Learn what to do. Click here to read more….
~~~~~~~~~~~~~~~~~~~~~~~~~~~~~~~~~~~
Does caregiving threaten your loving relationships? Read Brad Prescott's interview with Dr. Denholm entitled "Practical Tools to Sustain Loving Relationships Through Caregiving". Learn to reclaim the loving relationships you thought were lost forever. Click here to read more….
~~~~~~~~~~~~~~~~~~~~~~~~~~~~~~~~

Stro
kes, whether mild or severe, can shatter lives and relationships. Follow these 6 simple strategies to reclaim your life and relationships. Read this Stroke-Network.com article to find out what you can do to have the love and life you thought was lost. Click here to read more.
~~~~~~~~~~~~~~~~~~~~~~~~~~~~~~

Why You Should Discuss Sensitive Subjects With Your Stroke Survivor - Finding the right moment to raise sensitive topics and why you should! Since many subjects directly affect the caregiver, raising them not only can seem insensitive, but utterly selfish. It's no secret that caregivers are expected to be selfless, and therein lies the rub. The lesson from early childhood is that self-less-ness is virtuous, while looking after one's own needs and concerns is selfish and unquestionably bad." Click here to read more….
~~~~~~~~~~~~~~~~~~~~~~~~~~~~~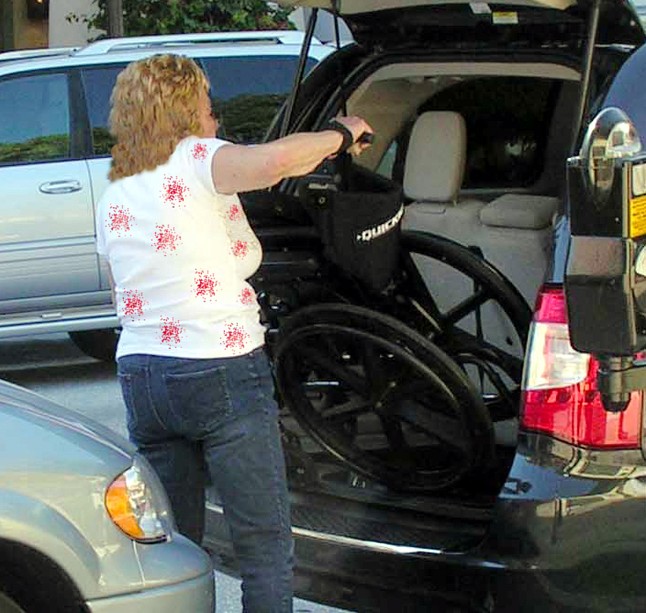 Who Cares for the Caregivers? She loads her husband's wheelchair into the car, but who attends to her needs? Some skills make you a good caregiver, but which ones let you survive it? Learn 7 relief strategies. Click here to read more.....
~~~~~~~~~~~~~~~~~~~~~~~~~~~~~~~~~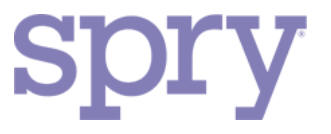 6 Ways Caregivers Can Broach Awkward or Painful Topics Still spry after all these years, but caregiving threatens to end that. Fortunately, by following simple strategies when caring for your spouse or parent, you'll quickly discover that your life and your relationships are not over. Learned communication is the key. It isn't just talk! Click here for more.
~~~~~~~~~~~~~~~~~~~~~~~~~~~~~~~~~~

For many reasons, iIntimacy may be problematic after a stroke. Collaborative communication will provide the hope, and the key, to keeping your marriage, and ensuring the love you shared will not disintegrate. Learn simple steps to reclaim the love you thought was lost. Click here to read more....
~~~~~~~~~~~~~~~~~~~~~~~~~~~~~~~~~
Calling Caregivers: Key Strategies for a Demanding Position Frustrated and worn out as a caregiver yourself, a medical advisor to caregivers, or you wear both hats, Dorland's Health case management magazine "Case in Point" provides a roadmap of easy steps to make your roles easier. Click on link to learn how. Click here to read more....
~~~~~~~~~~~~~~~~~~~~~~~~~~~~~~~~~

Affairs are Self-Indulgent -True for spousal caregivers? Today's news is rife with high profile affairs. We almost expect them of our movie and rock stars. Our presidents as far back as Thomas Jefferson were engaging in them. I grew up and learned about our less-than-perfect senators, congressmen, governors, mayors - and most recently, the top level of our military and country's security. But about caregivers? How to they fit into this picture? Click here to read more....
~~~~~~~~~~~~~~~~~~~~~~~~~~~~~~~~~
Caregivers Turned Killers -Avoiding the Caregiver Cliff Caregivers find themselves on the edge of that cliff more frequently than we realize. Since illness occurs in the context of existing relationships, existing problems are amplified, increasing caregiver stress. Added to the stress of caring for a loved one, is stress from outside interference. Often, well-meaning family and friends become a source of conflict and burden, and fleeting fantasies about the demise of the sick person and/or meddling relatives are not uncommon. Fortunately, caregivers can take simple steps to prevent acting on these fantasies. Before frustrations escalate you can anticipate, understand and prevent problems - and create a far different outcome. Click here to read more....
~~~~~~~~~~~~~~~~~~~~~~~~~~~~~~~~~
Caring for an ill or incapacitated family member can exact a toll on your mental and physical health, no matter how devoted you are to the task. But research shows caregivers feel more confident and satisfied when they get emotional and physical support and get the information and training they need. Consumer Reports interviews Dr. Denholm and shares more answers and information. Click here to read more....
~~~~~~~~~~~~~~~~~~~~~~~~~~~~~~~~~~

Six Ways for Caregivers to Survive Stroke Recovery "Caregiving does not have to destroy you, your life, or your relationships. When difficult emotions threaten your mental and physical well-being, use these strategies to ease frightening emotions and create a positive environment for both of you." Click here to read more....
~~~~~~~~~~~~~~~~~~~~~~~~~~~~~~~~~~~
When the funeral is over and the guests, helpers, and relatives are gone, it is common for a new widow to sit and mull over such questions. Satisfying answers certainly can be found, but the challenges to discovering them are different for long-term caregivers than for "sudden widows." Identifying and mitigating these challenges is the key to moving on. Meet Fran and Martha. Fran cared for her husband, Frank, for nine years while he struggled with cancer. Dale, Martha's husband, struggled with MS for 13 years before his death. Click here to read more....
~~~~~~~~~~~~~~~~~~~~~~~~~~~~~~~~~
National Family Caregivers Month is Here Again - 5 tips to help you survive until the next one! Do Caregivers really want to celebrate caregivers month? Read what they really would like. While it seems that caring for your ill family member is your biggest responsibility, in truth, taking care of yourself is number one. A broken caregiver can no longer be of service. Be gentle and forgiving with yourself. Learn simple tools and create a more pleasant and peaceful life by the time you celebrate National Family Caregivers Month 2013! Click here to read more....
~~~~~~~~~~~~~~~~~~~~~~~~~~~~~~~~~
Bewildered and Beleaguered Baby Boomers Tackle Caregiving - As a caregiver, there are times you just want to give up. But there are ways to tackle caregiving while keeping yourself intact. Learn what you can do for yourself in Alternative Medicine Magaine. Click here to read more.... Also available on newsstands.
~~~~~~~~~~~~~~~~~~~~~~~~~~~~~~~~~

Did Your Wedding Vows Include a Lifetime of Care? Four ways to preserve your sanity, self, life and relationships while caregiving. When you're in the position of caring for a loved one who has survived a stroke, it is important to learn how to interpret and move through the maze of roadblocks that can keep you from having a fulfilling life together. The day-to-day matters of life can get to be a challenge. These include your role as a caregiver, your own self-care, your ongoing life, household management, sleep, sex and intimacy, changes and strains on your marriage that you weren't prepared for – and let's not forget current and future finances, to name a few. Read more to find more solutions....
~~~~~~~~~~~~~~~~~~~~~~~~~~~~~~~~~
How to Have Sensitive Discussions with a Terminally Ill Spouse - Selflessness May be the Gateway to Ultimate Woes! It's no secret that caregivers are expected to be selfless. The lesson from early childhood is that self-less-ness is virtuous, while looking after one's own needs and concerns is self-ish and unquestionably bad. This presents caregivers with an agonizing dilemma when discussing end-of-life issues is necessary, but potentially upsetting to a spouse. In deference to your spouse's feelings, you may stay silent. Learn what to do instead - click here to read more....
~~~~~~~~~~~~~~~~~~~~~~~~~~~~~~~~~~~
Jane Heller's new book, YOU'D BETTER NOT DIE OR I'LL KILL YOU, covers both her experiences as the wife of a man with a chronic illness as well as those of mothers of ill children and children of ill parents and has my slightly (OK, not-so-slightly) irreverent tone. She review's The Caregiving Wife's Handbook and states that it's "an excellent guide cuts straight to the thorny issues faced exclusively by wives with a seriously ill spouse in a refreshingly practical, no-nonsense style." Cick here to read the full review. Click here for more on You'd Better Not Die or I'll Kill You!
~~~~~~~~~~~~~~~~~~~~~~~~~~~~~~~~~
Are you annoying your friends, co-workers and relatives? Learn 5 Warning Signs that Enabling is Ruining Your Relationships – and You! What is enabling? Also called "codependence", the term comes from the field of addictions. Used here, it is doing for others what they should be doing for themselves, usurping their responsibilities and diminishing them in the process. Let's look at behaviors that are warning signs of enabling, the damage they cause and some alternatives. Click here to read more....
~~~~~~~~~~~~~~~~~~~~~~~~~~~~~~~~~~
Afraid of losing your "self" as a caregiver? How do you handle the new roles that are forced upon you? Diane Wedner, Lifescript's Health writer, shares forthright reactions and solutions to these scenarios. Read her article on the newly launched LifeScript's Caregivers Guide. Expert Advice for the Family Caregiver -How to Handle the Challenges of Caregiving for a Loved One. Click here to read more....
~~~~~~~~~~~~~~~~~~~~~~~~~~~~~~~~~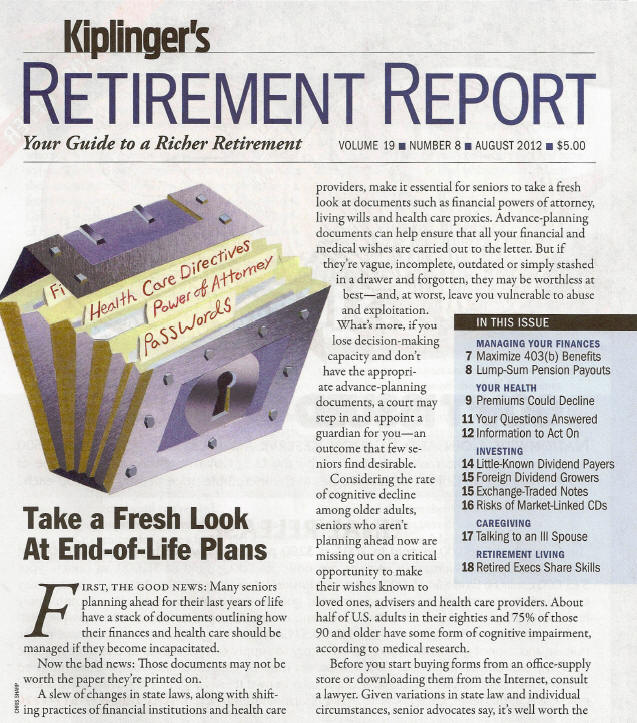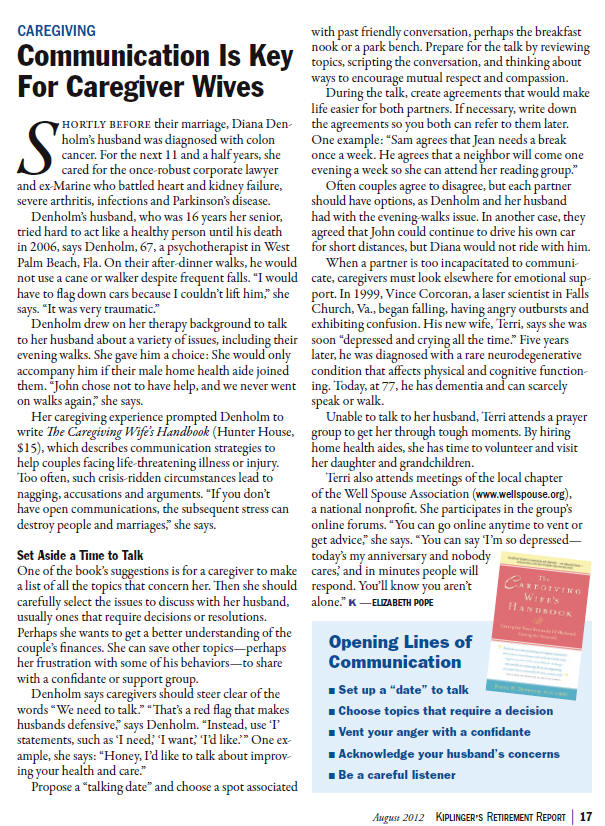 Elizabeth Pope interviews Dr. Denholm and Well Spouse members about caregiving. Communication is the Key for Caregiver Wives. This article available on a subscription basis through Kiplinger. Click here for subscription details.
~~~~~~~~~~~~~~~~~~~~~~~~~~~~~~~~~~~~
When GrandPa Moves In by Carol Patton
Not many adult children expect their parents or grandparents to move in with them. Usually, it's the other way around. But as the lifespan for Americans is projected to climb to 79.5 years in 2020, according to the U.S. Census Bureau, the number of extended families living under one roof could become more common. One of the reasons may include tight finances due to a struggling economy. Another is something not every family considers: illness. Click here to read more....
~~~~~~~~~~~~~~~~~~~~~~~~~~~~~~~~~~~~
Do's and Don'ts for a Family Caregiver - Lose the Guilt, Speak Up and 48 Other Tips. Here's your chance to see an excerpt from this award-winning best-seller that has just launched as an eBook! Read it now at Lifescript. Click here to read more....
~~~~~~~~~~~~~~~~~~~~~~~~~~~~~~~~~~~~
Empowering Women Caregivers: 6 Steps to Reclaim Your Life and Relationships Terminal illness shatters lives and marriages. Avoiding discussing difficult issues with husbands causes many problems. By following simple strategies you can learn to solve problems and quickly discover that your life and your marriage are not over! You can learn how to bring your marriage back--to uncover the love and caring you once experienced--as you discover options and choices to reclaim the closeness--and your loving bond. Click here to read more....
~~~~~~~~~~~~~~~~~~~~~~~~~~~~~~~~~~~~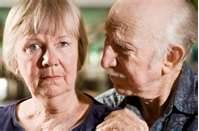 When Caregivers Care Too Much: Trained since childhood to be selfless, caregivers become overly responsible and controlling—damaging themselves and their loved ones in the process. Recognizing and employing other options breaks this cycle. Learn 4 of these options that help couples restore their loving relationship. Click here to read more....
~~~~~~~~~~~~~~~~~~~~~~~~~~~~~~~~~~

When Holy Matrimony and Senior Care Decisions Collide - Read Michelle Seitzer's informative: "In sickness and in health, in nursing homes or in hospice…"But I'm not even talking about end-of-life care. What about the care that may precede end-of-life care, like assisted living, home healthcare, a nursing home, or retirement community? Do you think you and your spouse will be on the same page when it comes to making a decision about what's best? (Remember too that it is unlikely you will both need the same type of senior care at the same time, further complicating the decision-making process.) It's so important to talk about these decisions together, as early as possible. Click here to read more.... and learn all the tools to have these discussion in The Caregiving Wife's Handbook.
~~~~~~~~~~~~~~~~~~~~~~~~~~~~~~~~~~
Julie Montri writes: A full resource review is forthcoming, as I've finished Diana Denholm's book, The Caregiving Wife's Handbook: Caring for Your Seriously Ill Husband, Caring for Yourself. However, there are several items I just couldn't wait to post. Denholm shares what she learned during an 11 ½ year experience of caring for her husband. While many caregivers deal with shorter time frames in which they care for loved ones, Denholm's book addresses the issues that arise when a caregiver must provide long-term care for her husband. I've selected just a few nuggets of wisdom to share in this blog. Click here to read the nuggets.
~~~~~~~~~~~~~~~~~~~~~~~~~~~~~~~~~~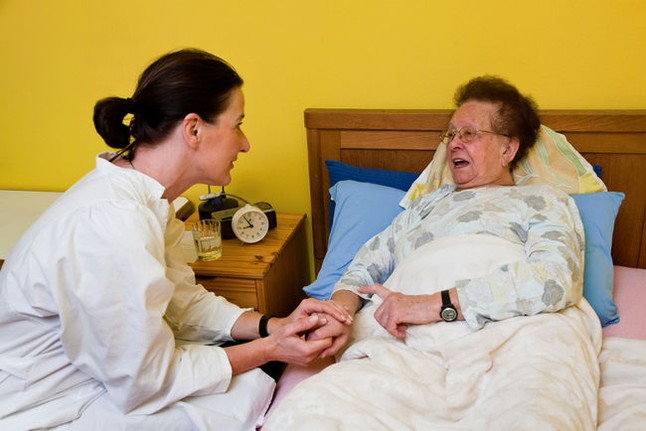 Taking Care of a Sick Loved One Can Take Its Toll - Joanne Richard shares that "exhausted and worn down, today's caregivers are pushed to the brink, agree experts, whether caring for a chronically ill, elderly or dying spouse or parent. The caregiver-patient dynamic can be especially destructive to a marriage, says Denholm. In sickness and in health vows take a beating. Read more as Joanne Richard shares how "often, stress and anger take hold and kill compassion." Learn what to do about it. Click here to read more....
~~~~~~~~~~~~~~~~~~~~~~~~~~~~~~~~~~~
The Universal Worries of Caregiving Spouses - Caregivers face worries and concerns that put them at their wit's end, unable to figure out what to do. Learn which worries universally overwhelm caregivers and the steps to resolve them. Remove the wedge these frustrations put between you and your spouse, and return to a more peaceful and loving life together. Click here to read more....
~~~~~~~~~~~~~~~~~~~~~~~~~~~~~~~~~~~
Talking Finances with an Ill Spouse - Can wives -- and should wives -- discuss financial and insurance issues with their ill husbands? What tools can make this an easier process? How can long-term-care insurance (LTCI) advisors help wives handle these difficult conversations? Read more....
~~~~~~~~~~~~~~~~~~~~~~~~~~~~~~~~~~
What do you do when illness lingers for many years? How do you manage the endless and extreme challenges of this unfamiliar life? Along with everything you did before, you now have caregiving duties for which you weren't trained, all the duties your sick spouse used to do -- along with household management, finances, sleep, sex/intimacy and the changes in and strains on your marriage -- all while bearing the agony of impending loss. Read more....
~~~~~~~~~~~~~~~~~~~~~~~~~~~~~~~~~

Caregivers Need Someone to Hold Their Hand When you have the understanding and insignt of somebody who has gone through what you have, suddenly you feel safer and everything feels better with this reassurance, guidance and direction. Six caregiving wives and Dr. Denholm share their experiences to do just that for you. Get a few of their best tips here: Read more....
~~~~~~~~~~~~~~~~~~~~~~~~~~~~~~~~~~~~

How Caregivers Can Restore Intimacy With Their Partners. Severe medical conditions can wreak havoc on a couple. When one partner suffers from the effects of a grave illness or catastrophic injury, and the other is thrust into the role of caregiver, reclaiming a satisfying sex life presents difficult challenges. But there are practical strategies that can help caregivers resolve conflicts and make their marriages or partnerships more compassionate, peaceful and loving, even if it turns out to be in the absence of sex. Click here to read more...
~~~~~~~~~~~~~~~~~~~~~~~~~~~~~~~~~~~
6 Ways to Prevent Caregiving from Destroying Your Mental Health
For the caregiving wife, stress and anger can spill over into everything she does, causing problems at work and affecting her ability to be compassionate. But there is hope and help for wives who find themselves in this situation. When difficult emotions threaten your mental well-being, here are some strategies. Click here to read more....
~~~~~~~~~~~~~~~~~~~~~~~~~~~~~~~~~~
Tough Talk From a Caregiving Wife: Discover the often brutal realities of caregiving with few filters, including interviews with caregiver wives and a practical, step-by-step method for caregivers to follow in caring for a spouse. Denholm's book is primarily a tool for keeping one's wits and marriage together during the caregiving process, but it's also a useful primer for all present and future caregivers. Aging Today recently spoke with Denholm to discuss her pragmatic approach to caregiving. Read more...
~~~~~~~~~~~~~~~~~~~~~~~~~~~~~~~~~~~
Caregiving – Where Do You Begin? Can your life and your marriage be saved in the face of trauma and tragedy? Whether a sudden accident or a medical diagnosis shatters your life, there is a way to stop being frozen in time, and to move forward – forward into living again. Even if you've felt "frozen in time" as a caregiver for many years, your life and your marriage do not have to be over. Read more....
~~~~~~~~~~~~~~~~~~~~~~~~~~~~~~~~~~
How Caregiving Wives Can Handle the Challenge of In-Laws: When in-laws second-guess your caregiving, stand your ground without arguing When you're caring for a seriously ill husband, it's not uncommon to begin seeing your well-meaning in-laws as sources of conflict rather than comfort. Your interactions can quickly turn volatile, especially when there is second-guessing about your caregiving. Comments about subjects as basic as what your husband should eat can lead to arguments. But you can take steps to anticipate and prevent conflict before frustrations escalate. - Meet Marsha and Stan...Read more....
~~~~~~~~~~~~~~~~~~~~~~~~~~~~~~~~~~~~
Are Husbands and Wive Predestined for Different Roles? Dr. Denholm answers these questions: Do men, in general, cope with the emotional stress of caregiving differently than women do? Are there certain emotional challenges that husbands are more likely to encounter? Do they face different challenges? Read more....
~~~~~~~~~~~~~~~~~~~~~~~~~~~~~~~~~~~~~~
Allie Axel (Content & Research Coordinator at the Caregiver's Survival Network)writes: I've just been skimming through "The Caregiving Wife's Handbook" by Diana B. Denholm and I already like the approach she takes. ...But helping facilitate communication between husband and wife is only part of the book. The rest is filled with hard-to-hear-but-I-need-to-hear truths...." Read more....
~~~~~~~~~~~~~~~~~~~~~~~~~~~~~~~~~~~~~

Pushed to the Edge: Caregivers Who Kill - Lori Johnston, interviews Dr. Denholm and Mayo Clinic reporting that murders and suicides involving caregivers across the U.S. serve as distressing examples of individuals snapping under the stress. In 2011 and so far this year, these and other horrific cases demonstrate how caregiver burnout can escalate to fatal incidents. Read more....
~~~~~~~~~~~~~~~~~~~~~~~~~~~~~~~~~~~~~~~
Sixty-six percent of all caregivers in this country are women, a number that is increasing as the population ages. Many of these women are so caught up - even trapped - in this role they seriously neglect their own needs, which can lead to physical, emotional and financial burnout. "The Intelligencer" features important article on caregiving for Boomers. Read more....
~~~~~~~~~~~~~~~~~~~~~~~~~~~~~~~~~~~~~~
4 Signs a Caregiver Is Suffering from the Big C: Codependence -
Caregivers for a seriously ill partner or family member often wear a Big C on their chest. It doesn't stand for cheerleader, caregiver, or cancer, although what the Big C represents has the effect of a cancer in its ability to weaken and destroy. The Big C stands for codependence and codependent behavior. Read more....
~~~~~~~~~~~~~~~~~~~~~~~~~~~~~~~~~~~~
A lifesaving resource for women who are in the unenviable role of primary long-term caregivers.
Sixty-six percent of all caregivers in this country are women, a number that is increasing as the population ages. Many of these women are so caught up — even trapped — in this role they seriously neglect their own needs, which can lead to physical, emotional and financial burnout.
~~~~~~~~~~~~~~~~~~~~~~~~~~~~~~~~~~~~~~~~~
Patient advocacy and safety advisor, Ken Farbstein, shares Dr. Denholm's tips for making caregiving easier on everyone with more positive results. Click here to read more....
~~~~~~~~~~~~~~~~~~~~~~~~~~~~~~~~~~~~~~~~~
Dr. Denholm Weighs in on Caregiving for Your Spouse:
As one expert put it, for some wives, caregiving is "a roller coaster ride from hell," with each day bringing new challenges, demands and adjustments. What others see as a gift, the wife may be experiencing as "a dirty little secret," Diana B. Denholm wrote in The Caregiving Wife's Handbook, recently published by Hunter House. She also states that the challenge is especially difficult when the marriage was a rocky one to begin with. Husbands who were abusive when they were healthy can become tyrants when seriously or terminally ill, she learned from wives. Read more....
~~~~~~~~~~~~~~~~~~~~~~~~~~~~~~~~~~~~~~~
Retirement Planner, Steve Butler says: Book offers advice for family caregivers
Serious illness contributes to feelings of anger, helplessness and depression. The book "goes there" and explores the reasons for why personalities can change dramatically. Finally, it offers a list of 50 ways to alleviate what can be a difficult challenge. Even if we don't need it yet, it's a book that we should have in our bookcase or on our Kindle. The odds are good that it will come in handy someday. Read more....
~~~~~~~~~~~~~~~~~~~~~~~~~~~~~~~~~~
Caregiving is Tough - Especially When it's Your Spouse - Michelle Seitzer interviews Dr. Diana for Seniors for Living. Michelle asked Dr. Denholm the important questions and learned "I realized so many people needed help and guidance in these circumstances, because they were endangering their own health in the process of caregiving," said Denholm, who had several friends caring for spouses at the same time. Though there aren't any books for caregiving husbands, Denholm had her book reviewed and endorsed by many men. "I found that much of the information was transferrable to gender," she said. Read more....
~~~~~~~~~~~~~~~~~~~~~~~~~~~~~~~~~~~
May Is Mental Health Month: What to Do When Caregiving Threatens to Destroy Yours. Caring for a seriously ill spouse is an extremely stressful responsibility. No wonder caregivers often become angry, depressed, lonely, and confused. If caregiving is challenging your emotional well-being, here are some strategies to try. Read more....
~~~~~~~~~~~~~~~~~~~~~~~~~~~~~~~~~
The Family Portal is a free family website specifically designed to help manage your loved ones care. It is designed by caregivers to simplify the process of managing care and it encourages the participation of others. Read more.... Read Michelle Seitzer's blog on this - click here
~~~~~~~~~~~~~~~~~~~~~~~~~~~~~~~~~~~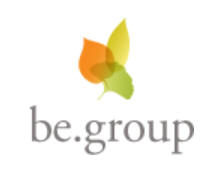 Advice for the caregiving wife. Denholm's advice also may be helpful to those dealing with an aging parent. Check out just a few of the 50 "do's and don'ts" she shares in the interview. Read more...
~~~~~~~~~~~~~~~~~~~~~~~~~~~~~~~~~
Caring for loved ones: All of a sudden, when you reach a "certain age," your friends start sharing horror stories about caring for their elderly parents or a spouse who has just received a grave diagnosis. With advances in medicine, people are living longer with serious illnesses. For the patient's loved one, that could mean many years of caregiving, which presents a number of personal and relationship challenges.
~~~~~~~~~~~~~~~~~~~~~~~~~~~~~~~~~



Book Review: Is it possible to regain a loving, compassionate marriage with a husband who's dying? Caregivers' counselor says yes.
~~~~~~~~~~~~~~~~~~~~~~~~~~~~~~~~~~~~~

Guide for the Caregiving Wife With more than 30 million American women caregiving for ill loved ones today, chances are you or someone you know is, or has filled that role. The truth is, many of us will be called to care for aging parents or ill spouses in our lifetimes. But how are to handle the often overwhelming physical and emotional turmoil of caregiving?
~~~~~~~~~~~~~~~~~~~~~~~~~~~~~~~~~~~~~
What to Do When Your Husband Shouldn't Drive? Cathy is the primary breadwinner and caregiver, but clearly has no power in her own home. She is petrified by his driving and can't stop herself from pointing out that he's about to back into another car, or that he'll be turning into the wrong lane of traffic, or that he has just run a stop sign or red light. Craig's response is to tell her to stop criticizing his driving and to "Shut up!" The arguments continue, the danger continues, and Cathy has more stress added to her already-overburdened caregiver role. But, what is she to do?
~~~~~~~~~~~~~~~~~~~~~~~~~~~~~~~~~~~~~~~~~~~~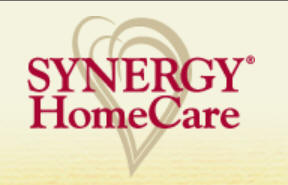 Stress Busting Tips for the Family Caregiver Family Caregiving is serious business, and caregiver stress is a serious problem. Caregiving can destroy people and relationships, yet a far more positive outcome is possible. Using the right tools, both we and those we care for can make it through the challenges, including a death, emotionally whole and with compassion for ourselves and for each other.
~~~~~~~~~~~~~~~~~~~~~~~~~~~~~~~~~~~~~~~~~~~~
Five Strategies for the Caregiving Wife of Alzheimer's Patient Perhaps you've noticed that your spouse is forgetting to do things for which he's responsible, or that he no longer attends to his basic care. He may be experiencing either temporary or permanent diminished mental capacity from psychological or medical conditions. Alzheimer's may certainly be a cause.
Six-Step Communication and Resolution Strategy for the Caregiving Wife Caregiving and The Big Talk! Chronic, debilitating conditions and terminal illnesses affect both the patient and the caregiving wife. Too often, important things are left unsaid, making life miserable for the caregiver and challenging for the marriage. Wives avoid discussing difficult issues with their husbands because they feel guilty, or they're afraid it will upset him, they think it won't make any difference anyway, or because they simply don't know how to do it! You might be surprised how much your mood, your relationship, and the lives of both partners improve once you take some conscious and thoughtful steps toward healthy, open, honest communication. Here is a six-step process that really does work. Read more...
Taking Care of Your Spouse AND Yourself Denholm writes honestly about the realities and roller-coaster ups and downs of caregiving. She says what most caregivers know: It can be an ugly experience. Caregivers often do everything from dressing wounds to changing catheter bags; they experience resentment and may lash out at their sick spouse; and they can turn to unhealthy coping behaviors such as alcohol and substance abuse.Denholm wants caregivers to know that while your marriage and life will change, they're not over, even though it may seem like it. There is hope for you and your spouse!