#TrojanHistory On April 23, 2019 the Omaha City Council voted to add Sebastian Anzaldo "Subby", class of 1951, name to the Columbus Park Community Center. The Center will be renamed "Subby Anzaldo Columbus Community Center. Subby served our city for three decades. He has been a lifelong advocate for South Omaha. He served on the Omaha City Council from 1988-1994 and 1997-2000, representing the South Omaha District 3. In 2000, he became an advisor to Mayor Hal Daub and later served as interim Mayor from 1994-1995. In response Subby thanked the City Council, "My thanks and gratitude extend to Mayor Stothert, District 3 City Councilman Chris Jerram, members of the City Council past and present, Parks & Recreation Director Brook Bench, former Mayor Hal Daub and everyone whom I've worked with during my time as an elected and appointed official in Omaha city government."
The Anzaldo family attended the City Council meeting today. "The Subby Anzaldo Columbus Community Center is in the heart of our South Omaha neighborhood. This honor and dedication is one of pride and joy for our family on behalf of the legacy of our husband & father," said the Anzaldo family.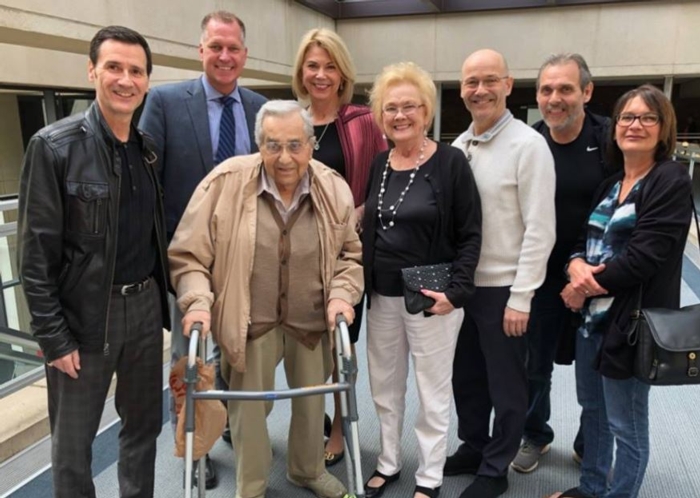 image courtesy: the Mayor's office.
#TrojanHistory On April 2, 2019 the Omaha City Council voted to rename a street after one of our own, Dan Goodwin Sr. class of 1956. Dan owned the Goodwin Spencer Street Barber Shop for over 60 years located at 24th and Spencer. "A significant portion of the 1966 Academy Award nominated documentary "A Time for Burning," was filmed in Goodwin's Spencer Street Barbershop" This shop is a civil rights icon in North Omaha. In 2015 his son took over the operations of the shop.
Image courtesy: Goodwin Street Barber Shop (1983)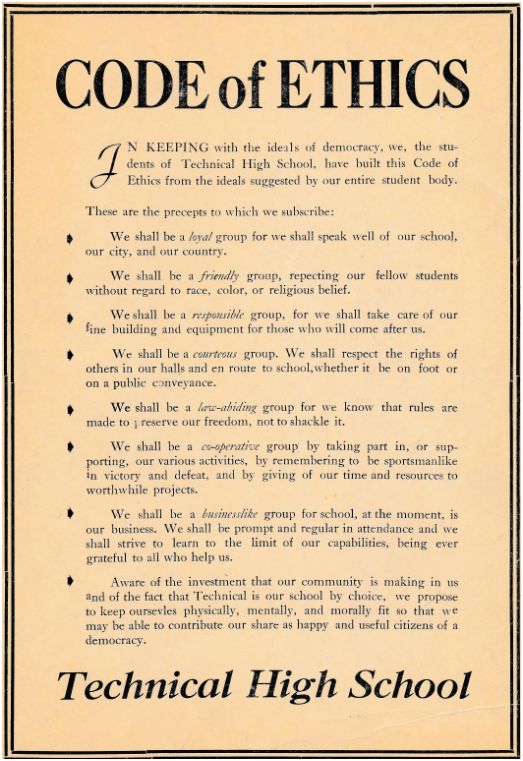 ---
Did You Know Tech Had Mermaids?
The Tech girls swim team were called the Mermaids in the1930's.
"The Tech girl's swimming event of this year is scheduled for Friday, April 8, at 4.p.m., when girls from all four classes will battle for the 1932 title. Because of lack of space, spectator at this contest will be limited to girls." (Excerpt from Tech Daily News March 31, 1932)
---
Bob Gibson's Book is out !
Read about it at Omaha World Herald
---
---
"HOME" coming reunion - A Smashing success!
August 2, 2014 is officially Betty Eskesen Day!
Betty Smith Eskesen oldest known alumni 1927 grad receives key to the city!
(Pictured left to right Michael Green, Franklin Thompson, Mayor Jean Stothert "Subby" Anzaldo and honored alumni Betty Smith Eskesen)
---
Lucille Thompson
Winner of the Extreme Heisman Football
valued at $10,000 donated by Johnny Rogers
---
We made the news AGAIN!!!!
Click on the picture to watch the news report by WOWTV6
---
Early edition of Tech Daily Newspaper is here!!!

Because of the HISTORIC nature of this reunion, it was only fitting that the Tech Daily Newpaper
be brought back into print for an early editon and then a FINALE multi-section archival printing that all alumni who purchase a Trojan Pass will receive Saturday evening. Pick up an early edition at local businesses around Omaha. Hint businesses who purchased an ad or are a Trojan Pass Business have them or you may download your copy today!