Butler Area Senior High School

Class Of 1966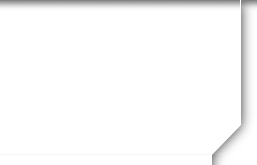 Not a member?
JOIN HERE
Find and click on your name.

WHO'S ONLINE NOW
No registered users are online right now.
UPCOMING BIRTHDAYS
Show More
JOINED CLASSMATES
Percentage of Joined Classmates: 57.1%


| | | |
| --- | --- | --- |
| A: | 438 | Joined |
| B: | 329 | Not Joined |
WHERE WE LIVE
Who lives where - select from the dropdown to find out.



Show Classmates on map
MISSING CLASSMATES
Know the email address of a missing Classmate? Click here to contact them!
ANNOUNCEMENTS
Scroll to the Bottom of Each Page
That Way You Won't Miss Anything
We're

Our class monthly get together is set
f
or the Lyndora American Legion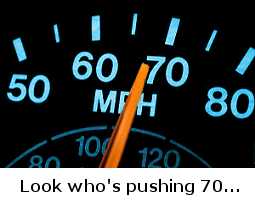 Our 70th Birthday Party
Date: Saturday, September 1, 2018

Freedom Child Band 2.0
Come and catch up with us...just started the page. New and old legacy photos as well as a current schedule.
Several of our classmates and classmates family members have passed away. Take a minute to click on

"News On Classmates"

and get the information we have. If anyone of you have any additional information that has been missed please feel f
ree to

contract us

located top of page.
| | |
| --- | --- |
| | For your security we are requesting anyone wishing to join our website be understanding that we have added a verifying step before they can view our password protected pages. We hope all will be understanding for the extra step. It's just one more level in our security to protect any information about you that you have made available. |
This site has been created and is managed at zero cost to you. It exist to promote, celebrate, and reconnect with all members of our cla
ss
Once you join you'll find announcements with up to date reunion and/or other activities being planned, plenty of memories from our high school days, and a great way to see what's become of everyone and reconnect with old friends
I'll be adding a new page soon titled 'NEWS CAPSULE'
keep a lookout


November Fun, Wacky Days
Nov 1
Wednesday
All Saints' Day, Author's Day,
Nov 2
Thursday
All Souls' Day, Deviled Eggs Day,
Nov 2
Thursday
Men Make Dinner Day
Nov 3
Friday
Sandwich Day
Nov 4
Saturday
Common Sense Day
Nov 5
Sunday
Zero Tasking Day,

Daylight Saving Time ends

Nov 6
Monday
Saxophone Day
Nov 7
Tuesday

Election Day

, Bittersweet Chocolate with Almonds Day
Nov 8
Wednesday
Tongue Twister Day
Nov 9
Thursday
Chaos Never Dies Day
Nov 10
Friday
Forget Me Not Day
Nov 10
Friday

Marine Corps Birthday

,

Veterans Day observed

,

Vanilla Cupcake Day
Nov 11
Saturday

Veterans Day

, Origami Day
Nov 12
Sunday
Happy Hour Day
Nov 13
Monday
World Kindness Day
Nov 13
Monday
Sadie Hawkins Day
Nov 14
Tuesday
Spicy Guacamole Day
Nov 14
Tuesday
Pickle Day
Nov 15
Wednesday
Clean Out Your Refrigerator Day
Nov 16
Thursday
Fast Food Day
Nov 16
Thursday
Use Less Stuff Day
Nov 17
Friday
Take A Hike Day
Nov 18
Saturday
Push Button Phone Day
Nov 20
Monday
National Absurdity Day
Nov 21
Tuesday
World Hello Day
Nov 22
Wednesday
Go For a Ride Day
Nov 23
Thursday

Thanksgiving Day

, Fibonacci Day
Nov 24
Friday

Black Friday

, Celebrate Your Unique Talent Day
Nov 24
Friday
Buy Nothing Day
Nov 25
Saturday
Shopping Reminder Day
Nov 26
Sunday
Cake Day
Nov 27
Monday

Cyber Monday

Nov 28
Tuesday
Red Planet Day
Nov 29
Wednesday
Electronic Greeting Card Day
Nov 30
Thursday
Computer Security Day

NOVEMBER MOONS
November 4th, Saturday - Full Moon
Beaver Moon - November
Full Beaver Moon. This was the time of year when the old Native American tribes set beaver traps, to ensure a supply of warm winter furs before the swamps froze. Another interpretation suggests that the name Beaver Full Moon comes from the fact that the beavers are now active in their preparation for winter. It's also called the Frosty Moon.
November 10th, Friday - Last Quarter Moon
November 18th, Saturday - New Moon
November 26th, Sunday - First Quarter Moon
.
November Birth Month Flower: The Chrysanthemum
A red chrysanthemum means "I love you."
A white chrysanthemum means innocence, purity, and pure love.
A yellow chrysanthemum means slighted love.
Scorpio: October 23 - Nov. 21
Sagittarius: Nov. 22 - Dec. 21
Everyone that has registered needs to make sure that you can receive email from our website -
you have your

spam filter set high you need to add to the "safe list" or "safe sender's list" in your email program the email address noreply@classcreator.net
Tour different parts of America from the air in 5 minutes and 44 seconds...
I doubt you have ever seen anything like this one!
Left Double Click Your Mouse on this
https://www.youtube.com/watch_popup?v=KcuDdPo0WZk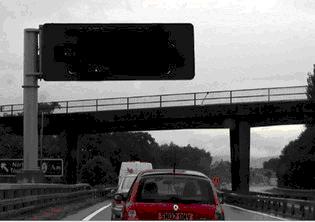 Check out the "Missing Classmates" page and if you know the where abouts of anyone -
Biff: Why did the turkey cross the road?

Bob: I don't know.
Biff: It was Thanksgiving Day, and he wanted people to think he was a chicken!
The Turkey, the Parrot and the In-laws
Martha had a parrot called Brutus, the only problem was that Brutus cussed something awful. Now Martha was having her in-laws over for Thanksgiving, and so she needed to train Brutus quickly not to swear.
Just before her Mother-in-law was due Brutus cussed terribly, so Martha put him in the freezer for 2 minutes to literally cool off. Then she opened the door and took out the parrot along with the turkey.
'And have you learned your lesson about cussing?' Martha asked the parrot.
Brutus the parrot took one look at the dead turkey and said: 'I sure have. But I have one I have a question, "What did the turkey do?" '
The girls above are the older version of the younger ones below.
But we still have the pride.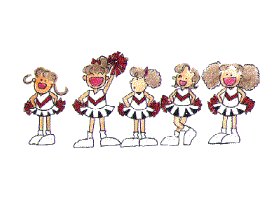 Please come back and visit-update your profile and stay in contact with each other. That's the reasonn for the website.
You
r website administrator

,

PRIVACY NOTICE:
All contact information (address, phone number, email address_ entered into this websidte will be kept confidential. It will not be shared or distributed. Your contact information is private: your street address, email address, and phone number cannot be seen by the classmates unless you grant permission on your Profile. When someone clicks on your name, the only contact information they will see is your city and state and whatever information about yourself you choose to put on your Profile. Unless you expilicity grant your permission, your email address is not visible, although an email can be sent to you using the contact box at the bottom of your Profile page. Note, however, if you send a message to someone through their Profile page, the classmate will see your email address so they can respond.
MEMBERSHIP DISCLAIMER:
This is a private site for Butler Class of 1966 Graduates. Classmates that did not graduate with the class, or that graduated from other years may be admitted on a case by case basis. Membership, regardless of graduating year, will be granted or denied, at the discretion of the committee. If not a graduate from the Class of 1966, a referral from a classmate or from a committee member is the deciding factor. Membership may be revoked at the discretion of the committee. The privacy and security of all registered will be consider a priority for the purpose of invitations, admisttance, denials and revocations.

If you are a member of this website, please make sure when you leave the site to Log Out found under the MEMBER FUNCTIONS. This will prevent anyone doing a Google search of your name to find any results from this website.