Butler Area Senior High School

Class Of 1966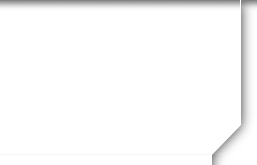 Not a member?
JOIN HERE
Find and click on your name.

WHO'S ONLINE NOW
No registered users are online right now.
UPCOMING BIRTHDAYS
Show More
JOINED CLASSMATES
Percentage of Joined Classmates: 57.4%


| | | |
| --- | --- | --- |
| A: | 436 | Joined |
| B: | 324 | Not Joined |
WHERE WE LIVE
Who lives where - select from the dropdown to find out.



Show Classmates on map
MISSING CLASSMATES
Know the email address of a missing Classmate? Click here to contact them!
ANNOUNCEMENTS
Scroll to the Bottom of Each Page
That Way You Won't Miss Anything
We're

The next monthly get together will be held
at Lyndora American Legion
Pictures have been posted
(click on camera or go to
left hand side - 70th Birthday Pictures)
| | |
| --- | --- |
| | For your security we are requesting anyone wishing to join our website be understanding that we have added a verifying step before they can view our password protected pages. We hope all will be understanding for the extra step. It's just one more level in our security to protect any information about you that you have made available. |
This site has been created and is managed at zero cost to you. It exist to promote, celebrate, and reconnect with all members of our cla
ss
Once you join you'll find announcements with up to date reunion and/or other activities being planned, plenty of memories from our high school days, and a great way to see what's become of everyone and reconnect with old friends
October Federal and Observed Holidays
| | | |
| --- | --- | --- |
| Oct 2nd | Mon | Child Health Day |
| Oct 8th | Mon | Columbus Day |
| Oct 9th | Tues | Leif Erikson Day |
| Oct 13th | Sat | Navy Birthday |
| Oct 15th | Mon | White Cane Safety Day |
| Oct 16th | Tues | Boss's Day |
| Oct 20th | Sat | Sweetest Day |
| Oct 31st | Wed | Halloween |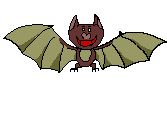 OCTOBER MOONS
October 2nd - Tuesday - Last Quarter
October 9th - Monday - New Moon
October 16th - Tuesday - First Quarter
October 24th - Wednesday - Full Moon
October 31st - Wednesday - Last Quarter
October - Hunter's Moon
This is the month when the leaves are falling and the game is fattened. Now is the time for hunting and laying in a store of provisions for the long winter ahead. October's Moon rises just after sunset and sets around sunrise, so this is the only night in the month when the Moon is in the sky all night long.October's Moon is also known as the Travel Moon and the Dying Moon.
The October birth flowers are the marigold and cosmos.
THE MARIGOLD
Marigolds are often given as a sign of warm or fierce undying love or as a way of saying that you're content to be with the recipient.
The other October flower is the cosmos. and area a symbol of order, peace and serenity.
The October birthstones
October has two birthstones; Tourmaline and Opal. Tourmaline is a favorite gemstone for many because it's available in a rainbow of beautiful colors. Opal gemstones are truly unique because each individual gem is adorned with a one-of-a-kind color combination
Libra - September 23rd - October 22nd
Strengths: Cooperative,diplomatic, gracious, fair-minded, social
Weaknesses: Indecisive, avoids confrontations, will carry a grudge, self-pity
Likes: Harmony, gentleness, sharing with others, the outdoors
Dislikes: Violence, injustice, loudmouths, conformity
People born under the sign of Libra are peaceful, fair, and they hate being alone. Partnership is very important for them, as their mirror and someone giving them the ability to be the mirror themselves. These individuals are fascinated by balance and symmetry, they are in a constant chase for justice and equality, realizing through life that the only thing that should be truly important to themselves in their own inner core of personality. This is someone ready to do nearly anything to avoid conflict, keeping the peace whenever possible
Scorpio - October 23rd - November
Strengths: Resourceful, brave, passionate, stubborn, a true friend
Weaknesses: Distrusting, jealous, secretive, violent
Likes: Truth, facts, being right, longtime friends, teasing, a grand passion
Dislikes: Dishonesty, revealing secrets, passive people
Scorpio-born are passionate and assertive people. They are determined and decisive, and will research until they find out the truth. Scorpio is a great leader, always aware of the situation and also features prominently in resourcefulness.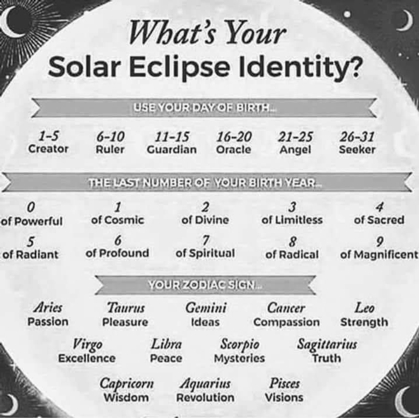 Everyone that has registered needs to make sure that you can receive email from our website -
you have your

spam filter set high you need to add to the "safe list" or "safe sender's list" in your email program the email address noreply@classcreator.net
Tour different parts of America from the air in 5 minutes and 44 seconds...
I doubt you have ever seen anything like this one!
Left Double Click Your Mouse on this
https://www.youtube.com/watch_popup?v=KcuDdPo0WZk

The Halloween Masked Ball Story

A couple was invited to a swanky masked Halloween party. The wife, Joanne, came down with a terrible headache and told her husband Frank to go to the party alone. Frank, being a devoted husband, protested, but she argued and said she was going to take some aspirin and go to bed, and there was no need of his good time being spoiled by not going. So Frank took his costume and away he went.

After sleeping soundly for an hour, Joanne awakened and realized that her headache was gone. It was still early, so she decided to go to the party. Since her husband did not know what her costume was, she thought she would have some fun by watching her husband to see how he behaved when she was not with him.

Joanne joined the party and soon spotted her husband cavorting around on the dance floor, dancing with every nice chick he could, and copping a little feel here and a little kiss there. His wife sidled up to him. Seeing her as a rather seductive new babe, he left his partner high and dry and devoted his time to Joanne.

She let him go as far as he wished; naturally, since he was her husband. Finally he whispered a little proposition in her ear and she agreed, so off they went to one of the cars and had a little romantic interlude.

Just before the unmasking at midnight, she slipped away and went home. Joanne put the costume away and got into bed, wondering what kind of explanation he would make for his behavior.

She was sitting up reading when he came in. Joanne asked him what kind of a time he had.

He said, "Oh, the same old thing. You know I never have a good time when you're not there."

Then she asked, "Did you dance much?"

He replied, "I'll tell you, I never even danced one dance. When I got there, I met Pete, Bill Brown and some other guys. We went into the den and played poker all evening. But I'll tell you... the guy I loaned my costume to sure had a real good time!"
Q: What do you call it when a ghost gets hurt?
A: A boo-boo.

Q: When does a ghost need a license?
A: During Haunting Season.

Q: How can you tell if a ghost is flat?
A: Use a spirit level!

Q: Why are ghosts such poor magicians?
A: You can see right through their tricks!

Q: Where does vampires keep their savings?
A: In the blood bank!

Q: What's a ghost's favourite airline?
A: British Scareways!

The girls above are the older version of the younger ones below.
But we still have the pride.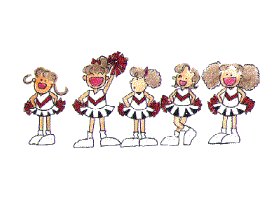 Please come back and visit-update your profile and stay in contact with each other. That's the reasonn for the website.
You
r website administrator

,

PRIVACY NOTICE:
All contact information (address, phone number, email address_ entered into this websidte will be kept confidential. It will not be shared or distributed. Your contact information is private: your street address, email address, and phone number cannot be seen by the classmates unless you grant permission on your Profile. When someone clicks on your name, the only contact information they will see is your city and state and whatever information about yourself you choose to put on your Profile. Unless you expilicity grant your permission, your email address is not visible, although an email can be sent to you using the contact box at the bottom of your Profile page. Note, however, if you send a message to someone through their Profile page, the classmate will see your email address so they can respond.
MEMBERSHIP DISCLAIMER:
This is a private site for Butler Class of 1966 Graduates. Classmates that did not graduate with the class, or that graduated from other years may be admitted on a case by case basis. Membership, regardless of graduating year, will be granted or denied, at the discretion of the committee. If not a graduate from the Class of 1966, a referral from a classmate or from a committee member is the deciding factor. Membership may be revoked at the discretion of the committee. The privacy and security of all registered will be consider a priority for the purpose of invitations, admisttance, denials and revocations.

If you are a member of this website, please make sure when you leave the site to Log Out found under the MEMBER FUNCTIONS. This will prevent anyone doing a Google search of your name to find any results from this website.