Darien High School
Class Of 1973
Darien High School Class of 1973
Reunion Website
Welcome to the Darien High Class Of 1973 Reunion
web site! We hope this will be helpful to find and
connect with old friends. We'll do our best to update
you with the most recent information about everyone
and what our next activities may be.
If you haven't already, please take a few minutes to sign up
on this site, edit your profile, and browse to find
old friends. If you have an e-mail address for someone who is
listed on the Missing Classmates page, please enter it
on the "Missing Classmates" link on the bottom right,
(see more detailed instruction on the actual page above
the list) and they will receive an invitation to join
the site. You can also send e-mail or snail mail addresses
to the "Contact Us" link to the left (goes to Debbie) and
we'll contact them.
Our 45th Reunion is being planned for
August 3-5, 2018
just click on the
45th Reunion Registration tab (above)
to find more information
and registration info


DHS '73 Reunion Committee (for 2018 Reunion)
Dave Bulpitt
Mary Whelan Cummings
Debbie Davis Ivanov
Craig Kennedy
Doug Traver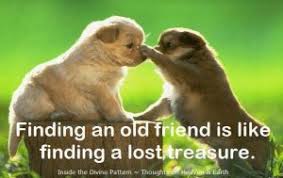 Darien High School hats off to you,
Darien High School hats off to you,
Darien High School Hats off to you,
We've got the coach and team, we got the pep and steam
so come on DHS, GO!


(audio taken from http://www.spirit.umn.edu/spirit_sections.html


Check out the DHS Class of '73 Facebook Page!
We have fun discussions!

https://www.facebook.com/?ref=tn_tnmn#!/groups/59244685488/







Suggestions for this website?
Contact Debbie at the "Contact Us" button!




**PRIVACY NOTICE
This site is a private site for the use of DHS '73 graduates only. Only the Home Page is public. In order to reach any of the other pages within our site, one must be logged in.
No e-mail addresses, snail mail addresses/locations, or other information is accessible by anyone other than those in our class.

This page has been viewed

times!
ANNOUNCEMENTS
I just read Debbie's email and saw I had passed away. I am alive and well, still thriving as Vice Chairman of W.W. Norton and happily dividing my time between NYC and our 230 year old farm in Ghent, NY—Ten Barn Farm.
https://www.free-ebooks.net/ebook/The-Perfect-Prank-and-Other-Stories