United States Army Field Band
Retiree and Alumni Association

Videos - Old and New
Some videos - old and new - of interest to former members of the Field Band (click on thumbnail image to view).
1957 Field Band European Tour
A great slide show, complete with titles, of the band's 1957 European Tour. Thanks to Bob Benson for putting this slide show together. (Please NOTE: it's a very large file so it may take a few minutes to download. It's worth the wait!)
2013 Inaugural Parade
The Field Band can be seen at 5:28 - just after the President.
Ten Years of Concert Video Clips from Field Band Tours (1996 to 2006)
Selected from the video collection of SGM Robert Barnett, here are dozens of featured soloists and ensembles recorded on tour with the Field Band over a ten year period. Amazing!.
The U S Bicentennial Band and Chorus
A short video describing Col. Hal Gbson's role in organizing the U S Bicentennial Band and Chorus featuring musicians from all 5 of the armed services.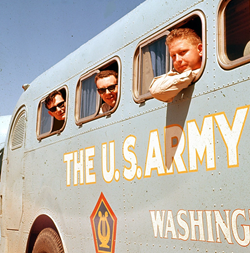 Patriotic music performed by the U S Bicentennial Band and Chorus.
The Army's Music Men
Tired of your day job? Not busy enough being retired? How about enlisting in an Army band? Check out this 1971 video from the Army's Office of the Chief of Information. "The Army's Music Men" is a video you'll enjoy (and probably recognize a few friends).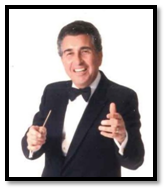 Prelude To Taps
A spirited 1962 film from the "Big Picture" series. Features the "Old Guard Fife and Drum Corps" (3rd US Infantry) and the US Army Band.
Lots (and lots) of Videos from the Field Band