Hemet Union High School

Class Of 1965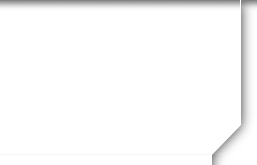 Gary Dykes
Profile Updated:
January 5, 2015
| | |
| --- | --- |
| Residing In: | Tullahoma, TN USA |
| | |
| --- | --- |
| Occupation: | writer, (SINCE Oct 2014, we live in WASHINGTON). |
Children:
No children. (My brother (Jon a '67 grad) has 3 daughters, 1 grandchild (so far) and lives in Crescent More…

City).
| | |
| --- | --- |
| Military Service: | U. S. Army - voluntary, not drafted! |
Yes! Attending Reunion
Comments:
Hanging in there. Looking forward to the return of the Lord/God Jesus Christ!! Trying to help others find the truth - which is ONLY found in the 66 books of the Bible! (seriously).

My wife Gale (nee Edwards) is a 1972 Hemet High graduate, and also from Idyllwild. I really enjoyed the Math Analysis class taught by the late Mr. Coyne. It was one of my best achievements at Hemet High, there were only 5 of us in the class, Jim Hale (or Steve?) was one of the others. And Mr. Reed was a great chemistry teacher. Eric Nicolet will always be remembered. Michelle White ('64 grad) was my only "girlfriend". I was awfully shy.
My wife and I moved from Tennessee, to the Olympic penisula, near Joyce Washington. 50 yards from the surf, and living in the Doug Firs. Nice place to live out my final decades. Or decade?? I am not much on reunions. But I look forward to seeing some of you in eternity, where it counts!!
Gary
School Story:
I have had enough school! Several images of me can be found by a diligent searcher at my website:

www.Biblical-data.org

The "About this site" page on the website gives some further information about me. I also sell coins at USA Coin Book, my member name there is "GSDykes".

Jill Long, (who attended Hemet High, to the 11th grade) died back in the 90's, she is missed. Leslie Mize and Louisa Horvath, GREETINGS!

Tyrone Taylor, Hope Rodda, Rick Daley, Charles Ross, Jim Howard. Where are you? Last I saw of Bill Exton was in 1978 when he wanted me to travel with him for some mercenary work in South Africa. I declined, but he went. He may have died at the hands of Cuban soldiers?? Never heard from him since. He and I first went together into the infantry in 1965; he served one tour in Vietnam. I joined the ARMY again in 1968, and returned to Vietnam for another fabulous tour! Twice wounded. but all is well (thank you Lord!!).

I salute Tom Troelstrup.