GAMES PEOPLE PLAY!
Games People Play..........
How well do you know the constitution
Below is a link to a 30-question test to see how well you know US Laws. Not exactly grade-school level. Give it a shot, and see how well you do!
Supposedly 96% of all high school seniors FAILED this test ... AND if that's not bad enough, 50+% of all individuals over 50 did too!! Take the test and be surprised at what we don't know
MORE fun games below!


TAG...you're IT...
I've been tagged! What does that mean?

If you've been tagged it's because someone wants to know more about you. Ten random things. Anybody been in an earthquake? Whale watching? Grow jalapenos? Boston Legal fan? Season tickets to ball games? Have 10 grandchildren? Weigh what they did in high school? Lasik and would you recommend it or not? Everybody had their colonoscopy?

Hope you join the fun. Plus, frankly, you people are just so interesting! There are still quite a few people who have not been tagged.

RULES: Once you've been tagged, please post a note in the Message Forum with 10 random things, facts, habits or goals about youself. At the end, choose someone else from the reunion website to be tagged. Click on classmate profiles, choose their name and send them a quick note to tell them they have been tagged. Don't forget to post their name at the end of your 10 random things
==============================================================================
Some of The Music that moved us...and some Games people play...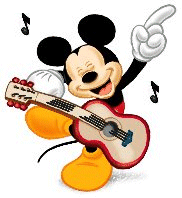 ...because it's never too late to have a great childhoood...
(and they say growing old is mandatory, but growing up is optional...)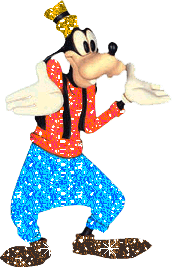 Not your grandma's jump rope...clickHere for an amazing show at U.S.N.A.
******************************************************************************************************************************
The Sheep Reaction game! kinda fun! Test your reaction time! clickhere!
$$$$$$$$$$$$$$$$$$$$$$$$$$$$$$$$$$$$$$$$$$$$$$$$$$$$$$$$$$$$$
The Parachute Game...(be forewarned...kinda addicting...) www.bassfiles.net/parachute.swf
@@@@@@@@@@@@@@@@@@@@@@@@@@@@@@@@@@@@@@@@@@@@@
Here's a Driver's Ed test from ??????...(see if you can best his score of 89%...Driver's Ed teachers exempt!!)
www.autoinsurance.org/driving_test
Optical Illusion! Stare At The Small Cross In The Center. The Pink Dots Will Start To Disappear. If You Follow The Green Dot, It Will Disappear. There Really Is No Green Dot.(this is a result of your "rods and cones" Remember that lecture?!)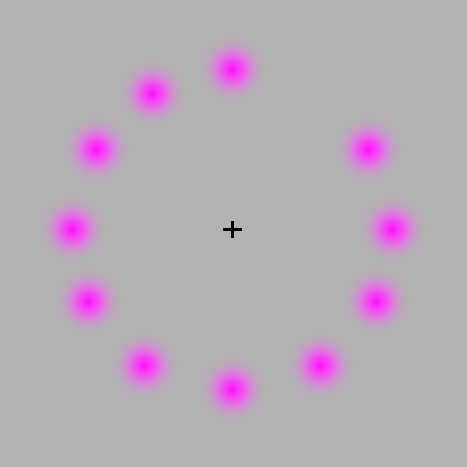 This one will drive you crazy at first! LOL!
Too fun not to pass on to everyone.
You gotta try this one.
this is one of the fun ones
NEW GAMES!
AFTER YOU HAVE PLAYED A GAME, CLICK ON THE BACK BUTTON LOCATED IN THE UPPER LEFT HAND OF YOUR SCREEN TO COME BACK TO THIS PAGE TO PLAY THE NEXT GAME. OTHERWISE YOU WILL HAVE TO KEEP SIGNING IN, THAT IS NOT FUN ! ! !
NOW THIS IS FASCINATING http://www.mcnaughtonart.com/artwork/view_zoom/?artpiece_id=353 NEW
PAINT JAM - MORE THAN AMAZING: www.youtube.com/watch?v=OIJtKxdRQzY GREAT
HERE IS A NEW ONE www.AddictingGames.com NEW
GET THE SKINNY ON ANY ZIP CODE - FASCINATING http://zipskinny.com/
CLICK ON ANY CITY IN ANY STATE AND THE HEADLINES FOR THE DAY WILL POP UP http://www.newseum.org/todaysfrontpages/flash/
THE INK BOTTLES http://www.jacquielawson.com/viewcard.asp?code=ZS43976949
COLORS - JUST BEAUTIFUL http://www.greatdanepromilitary.com/Colors/index.htm
A GUIDE TO HEALTY FOODS http://www.foodnews.org/EWG-shoppers-guide-download-final.pdf
This is addictive - move your cursor and see what you can do with this guy http://www.chezmaya.com/applet/valentin.html
Click on the link below and have fun! Exit by clicking on the page's "back" arrow. Every time you hit the ball, it changes color. It's a fun way to check your reflexes!
http://www.overclockers.com.au/ball/oldball.php
Claim your brain http://flasHabrica.com/f_learning/brain/e_brain.html
FIVE PAGES of games from a great game site: there are games to please the most disscriminating game player http://games.aarp.org/categories/all.aspx
What is your "REAL" age? http://www.sonnyradio.com/realage3.swf
WOW http://fc01.deviantart.com/fs13/f/2007/077/2/e/Animator_vs__Animation_by_alanbecker.swf
MOUSEPRINT.ORG GET THE REAL TRUTH BEHIND UNBELIEVABLE OFFERS http://www.mouseprint.org/
Dr, Oz's Real Age Test http://www.realage.com/default.aspx
The Color Test http://www.humorsphere.com/fun/8787/colortest.swf
Can you put together the map of the USA? http://jimspages.com/States.htm
Every link you would ever want and more http://www.allmyfaves.com/
Encircle the cat without letting it get out. Start by clicking on the light green dots to try and trap it with dark green dots. Not easy, it's a smart cat!
http://www.gamedesign.jp/flash/chatnoir/chatnoir.swf
Boogie Woogie by the "king" TommyJohnson https://www.youtube.com/watchv=uHmmid1pLi8
For those who have nothing better to do http://majman.net/fly_loader.html
Have you ever seen a clock like this one? http://www.poodwaddle.com/worldclock.swf
Try this one, the eyballing game http://woodgears.ca/eyeball/
Guess the license plate by Mental_floss http://mentalfloss.com/quiz/quiz.php?q=209
Fly over the mountains (just place your cursor and fly) http://electricoyster.com/esp3d/
You have eight (8) seconds . . this is fun http://www.flashbynight.com/test/
Tibetan Personality Test http://memoriter.net/flash/test.html
Do you know the #1 song the day you were born? http://www.joshhosler.biz/NumberOneInHistory/SelectMonth.htm
Visual DNA, this is SO interesting http://www.youniverse.com/personality
Not your regular Tic Tac Toe http://www.animaxent.com/tictactoe/
A Think Test http://www.oldjoeblack.0nyx.com/thinktst.htm
Guess Your Number http://www.quizyourprofile.com/guessyournumber.swf
For the REAL Game Player http://www.dedge.com/online-game-development.php
Birth Verse http://www.birthverse.com/
Own your own horse farm http://www.howrse.com/
Mom-Jongg http://games.aarp.org/games/mahjongg-mom-jongg.aspx
Birthdate Calculator http://www.paulsadowski.com/birthday.asp
ThIs is REALLY interesting http://www.goldinuniverse.com/
Grab the red sqare, stay away from the blue "things" and the walls http://www.iol.ie/~dluby/escape.htm
Imagine a moving picture puzzle with the picture moving http://www.brl.ntt.co.jp/people/hara/fly.swf
Remember When? http://www.goodolddayswantads.com/
Want to know how much it costs to drive somewhere? Click on www.cost2drive.com
WANT A GOOD LAUGH? http://www.maniacworld.com/bird-loves-ray-charles.html
Magic Gopher http://www.learnenglish.org.uk/games/magic-gopher-central.swf
SWEET POTATOES (SAY WHAT)? http://www.frontiernet.net/~jimdandy/specials/sweettators/
++++++++++++++++++++++++++++++++++++++++++++++++++++++++++++++
BABY BOOMER GAME

MEMORY TEST!

(Have a paper and pencil handy to record your answers.. Your mind isn't as sharp as it once was!)

This is NOT a pushover test. It's a Baby Boomer era test!

There are 20 questions. Average score is 12.This one will be difficult for the youngerset. (DUDE!)

Have fun, but no peeking!

When you forward this to yourfriends/family, Put your score in the subject line and let them know your score.

Good luck, "youngsters"!


1 What builds strong bodies 12 ways?
A Flintstones vitamins
B. The Buttmaster
C. Spaghetti
D. Wonder Bread
E. Orange Juice
F. Milk
G. Cod Liver Oil


2. Before he was Muhammed Ali, he was...
A. Sugar Ray Robinson.
B. Roy Orbison..
C. Gene Autry.
D. Rudolph Valentino.
E.. Fabian.
F. Mickey Mantle.
G. Cassius Clay.


3. Pogo, the comic strip character said, 'We have met the enemy and....
A. It's you.
B. He is us.
C. It's the Grinch.
D. He wasn't home.
E. He's really me and you.
F. We quit.
G. He surrendered.


4. Good night, David.
A.. Good night, Chet
B. Sleep well.
C. Good night, Irene.
D.. Good night, Gracie.
E. See you later, alligator.
F. Until tomorrow.
G. Good night, Steve..


5. You'll wonder where the yellow went...
A. When you use Tide
B. When you lose your crayons.
C. When you clean your tub
D. If you paint the room blue.
E. If you buy a soft water tank.
F. When you use Lady Clairol.
G. When you brush your teeth with Pepsodent.


6. Before he was the Skipper's Little Buddy, Bob Denver was Dobie's
friend...
A. Stuart Whitman.
B . Randolph Scott.
C. Steve Reeves..
D. Maynard G. Krebs.
E. Corky B. Dork.
F. Dave the Whale.
G. Zippy Zoo.


7. Liar, liar...
A. You're a liar.
B. Your nose is growing.
C. Pants on fire.
D. Join the choir
E. Jump up higher.
F. On the wire.
G. I'm telling Mom.


8. Meanwhile, back in Metropolis, Superman fights a never ending battle
for truth, justice and.....
A. Wheaties.
B. Lois Lane.
C. TV ratings.
D. World peace.
E. Red tights.
F. The American way.
G. News headlines.


9. Hey kids! What time is it?
A. It's time for Yogi Bear
B. It's time to do your homework.
C. It's Howdy Doody Time.
D. It's time for Romper Room.
E. It's bedtime.
F. The Mighty Mouse Hour..
G. Scoopy Doo Time..


10. Lions and tigers and bears..! ...
A Yikes.
B. Oh, no..
C. Gee whiz.
D. I'm scared...
E. Oh my.
F.. Help! Help!
G. Let's run.


11. Bob Dylan advised us never to trust anyone....
A Over 40.
B. Wearing a uniform.
C. Carrying a briefcase.
D. Over 30.
E. You don't know.
F. Who says, 'Trust me'.
G. Who eats tofu.


12. NFL quarterback who appeared in a television commercial wearing women's
stockings...
A Troy Aikman
B. Kenny Stabler
C. Joe Namath
D. Roger Staubach
E. Joe Montana
F. Steve Young
G. John Elway


13. Brylcream...
A. Smear it on.
B. You'll smell great.
C. Tame that cowlick.
D. Grease ball heaven.
E. It's a dream.
F. We're your team.
G. A little dab'll do ya.

14. I found my thrill...
A. In Blueberry muffins.
B. With my man, Bill.
C. Down at the mill.
D. Over the windowsill.
E. With thyme and dill.
F. Too late to enjoy.
G. On Blueberry Hill.


15.. Before Robin Williams, Peter Pan was played by...
A Clark Gable.
B. Mary Martin.
C. Doris Day.
D. Errol Flynn.
E. Sally Fields.
F. Jim Carrey..
G. Jay Leno.


16. Name the Beatles...
A. John, Steve, George, Ringo
B. John, Paul, George, Roscoe
C John, Paul, Stacey, Ringo
D. Jay, Paul, George, Ringo
E. Lewis, Peter, George, Ringo
F. Jason, Betty, Skipper, Hazel
G. John, Paul, George, Ringo


17. I wonder, wonder, who.
A. Who ate the leftovers?
B. Who did the laundry?
C. Was it you?
D Who wrote the book of love?
E. Who I am?
F. Passed the test?
G. Knocked on the door?


18. I'm strong to the finish...
A. Cause I eats my broccoli.
B. Cause I eats me spinach.
C. Cause I lift weights.
D. Cause I'm the hero.
E. And don't you for get it.
F. Cause Olive Oyl loves me.
G. To outlast Bruto.


19. When it's least expected, you're elected, you're the star today.
A. Smile, you're on Candid Camera.
B. Smile, you're on Star Search.
C. Smile, you won the lottery.
D. Smile, we're watching you.
E. Smile, the world sees you.
F. Smile, you're a hit.
G. Smile, you're on TV.


20. What do M & M's do?
A. Make your tummy happy.!
B. Melt in your mouth, not in your pocket.
C. Make you fat.
D.. Melt your heart.
E.. Make you popular.
F. Melt in your mouth, not in your hand.
G. Come in colors.












Below are the right answers:



1. D - Wonder Bread
2. G - Cassius Clay
3. B - He Is us
4. A - Good night, Chet
5. G - When you brush your teeth with Pepsodent
6. D - Maynard G. Krebs
7. C - Pants on fire
8. F - TheAmerican Way
9. C - It's Howdy Doody Time
10. E - Oh my
11. D - Over 30
12. C - Joe Namath
13. G - A little dab'll do ya
14. G - On Blueberry Hill
15. B - Mary Martin
16. G - John, Paul, George, Ringo
17. D - Who wrote the book of Love
18. B - Cause I eats me spinach
19. A - Smile, you're on Candid Camera
20.. F - Melt in your mouth not in your hand