Madison High School

Class Of 1989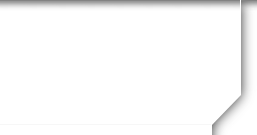 In Memory
Tish Beal (Youngkin)
LETITIA EILEEN "TISHA" BEAL YOUNGKIN
Member of First United Methodist Church
Letitia Eileen "Tisha" Beal Youngkin, 37, of Cuyahoga Falls, and formerly of Mansfield, died Feb. 14, 2008 in Ridgewood Health Care Center in Akron, following a long illness.
She was born Feb. 3, 1971, in Mansfield to Jerry D. and Betty Jean (Wardle) Beal and graduated from Madison High School in 1989, where she played baritone in the band.
While a Mansfield resident, Mrs. Youngkin was a member of First Christian Church, and more recently was a member of First United Methodist Church of Cuyahoga Falls.
She earned her bachelor's degree in education from the University of Akron in 1994, and worked as a substitute teacher in Richland County Schools for several years before she accepted a position as a reading tutor and teacher with Akron City Schools.
An avid reader, Mrs. Youngkin immersed herself in the Disney culture. She enjoyed books, music and movies, but loved Disney media the best. Though she had traveled the world, her favorite destination was Disney World.
She is survived by her husband Steven Youngkin of Cuyahoga Falls; her parents Jerry and Betty Jean Beal of Mansfield; a brother and sister-in-law Dr. Matthew and Jenni Beal of Chicago; niece Emma Beal, nephew Austin Beal; her father- and mother-in-law Floyd and Roseann Youngkin of Cuyahoga Falls; and aunts, uncles and cousins.
A graveside funeral service took place at the Ankneytown Cemetery in Knox County, the Rev. Chris Whitehead officiating.
Memorial contributions to the National Kidney Foundation, Asera Care Hospice, First Christian Church, or First United Methodist Church of Cuyahoga Falls may be made through the funeral home.
The Snyder Funeral Home was in charge of funeral arrangements.