Madison High School

Class Of 1989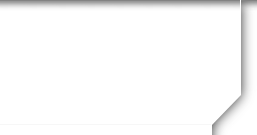 In Memory
Carla Frisby
Carla Frisby, 37, died unexpectedly Sunday, October 5, 2008, at home. She was born May 28, 1971, in Mansfield, graduating from Madison High School in 1989 where she was a member of the Drama Club. She graduated from the University of Akron in 1993, majoring in Psychology with a minor in Drama/Theatre. While at the University, she was a member of Phi Sigma Epsilon, the Gamma Kappa Chapter. Carla loved going to Mansfield Raceway with her father and watching NASCAR races. A caring, loving person, Carla was always willing to help others despite the limitations of her illness. As her motto says "A Smile is Contagious", Carla will be remembered for her beautiful smile.
She is survived by her parents, Lavonna Pfahler Frisby of Mansfield and Larry and Vicki Frisby of Hayesville; brother, Larry Frisby of Mansfield; step brothers, Alan (Kristy) Moore of Perrysville and Andy Moore of Ashland; niece, Kaela Frisby of Mansfield; great niece, Hannah Frisby of Mansfield; special cousin who was like a sister to her, Lori Metheney of Shelby; numerous cousins that knew her as "Aunt Carla", especially John Felton of Mansfield and Kristi and Cody Metheney of Shelby; grandmother, Hazel Totman of Mansfield; many aunts and uncles of whom her favorite was Donald (Ellen) Felton of Mansfield; and her extended family and friends including best friend, Tammy Pluth of Willowick. She was preceded in death by her grandparents, James and Wilma Frisby and Robert Pfahler.
Friends may call from 5-8 p.m. Thursday, October 9 at the Ontario Home of Wappner Funeral Directors, 100 S. Lexington-Springmill Rd. Funeral services will be held Friday at 10:30 a.m. in the funeral home with Pastor Alan Smearsoll officiating. Burial will follow in Mansfield Memorial Park. Memorial contributions may be made to the family in care of the funeral home.