Penncrest High School

Class Of 1974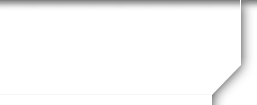 Seifuddin M.A AKA Kellie A. Jr. Simpson
Profile Updated:
June 17, 2014
| | |
| --- | --- |
| Residing In: | Chester, PA USA |
| | |
| --- | --- |
| Spouse/Partner: | Michelle A. Wood |
| | |
| --- | --- |
| Military Service & Number of Years: | USAF |
| | |
| --- | --- |
| Occupation: | President Asadi Enterprises, Inc. |
Children:
Ibrabim R. Simpson, Born 1978 (Cameron University Class of 2003); Ilias R.M. Simpson, Born 1982 (North More…

Texas University Class of 2006); Ismail A.R.M. Simpson, Born 1983 (Stanford University Class of 2007); Jalil M.A. Simpson Born 1991
Comments:
Everyone calls me "Seif"

Where I have been, has enabled me to get to where I am at. Giving back, helping, realizing my blessings enables me to share all my heart has to give to our World Community.

I am hard working, constantly studying, and a good listener. The levels in life that I've reached and sunk to enable me to share with others my successes and failures for their choices in life. My door is always open and I'm always accessible by people anywhere they are at.

I'm considered a "Leader", but I only am able to direct others because I've been a dedicated and committed "Follower" to those that seek greatness. I believe that we all can help each other and that peace in "The World" starts within our communities, within our homes, with our relatives, our extended families, neighbors, and friends.

There is no doubt that I sincerely believe understanding "Love", the love of self, family, community, will enable us to enrich our environments and appreciate the conditions we are so fortunate to live within.

I believe in supporting, because I am only up where I am at because I have been supported. I will always reach down and pull someone up, I am not a crab in the basket. I am your friend, neighbor, helper, protector, and the guy that smiles at you and greets you when I walk down the street and pass you by.

This is me, although most people always misjudge me and think that I am someone else.
School Story:
Edinboro University
Vernon Regional Junior College
University of Pennsylvania
Barber School
Montgomery County Community College
Villanova University
Springfield College
Seifuddin M.A AKA Kellie A. Jr.'s Latest Interactions
Hide Comments
Truly a person who I appreciated for putting up with my arrogance and my heart goes out to Linda as she is someone I'll always remember and never forget.
Another real rebel of our times. May he rest in peace!
I remember when he first came to school. Just hearing he passed shows I'm further out of touch than I thought.
In High School was one of my best friends. We both weren't permitted to walk with the class at graduation. That hurt our parents more than us-we were rebels of our time. RIP ESSIE
It was hard for him growing up with everything he needed. He could easily see how his family was not struggling like others. I believe in genetics and I believe got being like that from someone in his family. I do believe many took his kindness for weakness. What is he doing for a living now?