Class of 1988
Lake Hamilton
High School
Welcome class of 1988 Wolf Pack!
We are so glad you are here and taking the time to check out our new class page. This page will serve to communicate information about fellow classmates, updates/changes to the Lake Hamilton campus, help you reunite with classmates, and provide information about reunions.
Here are some steps to help you navigate around the site:
Click the "First Time Visitors" tab to familiarize yourself with the site, find instructions on creating a profile, and read the privacy notice;

Please create a profile and include as much information as possible (keep in mind all demographic information is kept private);

You do not have to register or pay for the reunion when setting up your profile;

Check out the "Missing Classmates" link to the left of the page and let us know if you know the location of any missing classmates.
Now onto reunion information:
Click the "Reunion Annoucements" tab to see what we have planned for our big event. We also will post information about needed items for reunions on this tab, and this tab will change over the years for future reunions;

Once you're ready to register, click the "Reunion Registration" tab and complete the required information;

We really would like to see as many fellow wolf pack members as possible, but realize circumstances might be difficult. If you're able to help out a fellow classmate, please click the "Donation" link.
We hope you enjoy browsing through our class page, and looking forward to looking back!
Dear old LH High we salute thee,
and we give thee all of our praise.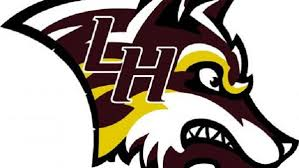 Unto thee we will sing our alma mater,
until its dying day.
We will cheer her on forever.
Oh, let our voices ring true.
May our hearts be ever loyal,
Dear old L.H. High to you!*
*Written in 1958 by Mrs. Wanda Harmon Tillery (1941-2003), LHHS Class of 1959.
We now have a website that makes it easier to get to this Class Creator page. It is:
www.lakehamilton88.com
---