Lake Hamilton High School

Class of 1988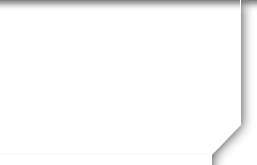 Not a member?
JOIN HERE
Find and click on your name.

MEMORIAL FUND
This donation will be used to honor classmates that have passed away.

WHERE ARE THEY NOW

WHERE WE LIVE
Who lives where - click links below to find out.

2 live in Alabama
1 lives in Alaska
1 lives in Arizona
66 live in Arkansas
1 lives in Armed Forces Americas
3 live in California
2 live in Colorado
1 lives in Delaware
2 live in Florida
3 live in Georgia
1 lives in Kansas
1 lives in Massachusetts
2 live in Michigan
1 lives in Minnesota
1 lives in Missouri
1 lives in Nevada
1 lives in New Jersey
2 live in North Carolina
1 lives in Ohio
6 live in Oklahoma
1 lives in South Carolina
2 live in Tennessee
3 live in Texas
1 lives in Utah
3 live in Washington
1 lives in British Columbia
129 location unknown
11 are deceased



Show Classmates on map
MISSING CLASSMATES
Know the email address of a missing Classmate? Click here to contact them!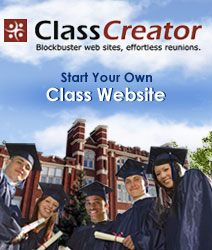 ANNOUNCEMENTS
•

Thank you all for your kind words regarding the photo/video slideshow from the reunion! It was a privelege to be involved, and I'm so glad I have something to give back to both the school, and all of you who were so welcoming of me when I moved to Pearcy in 1985 to join your school family.

I've uploaded the video to YouTube for you all to review, pause and have a good chuckle at us in all our 1980's glory. You can find the video here:

https://www.youtube.com/watch?v=1HD-IgqHOrA&t=2s

I have also uploaded the video to Facebook on our classes' page at:

https://www.facebook.com/groups/lhhs88/

•

I have added a Memorial Fund tab under the Home Page for those that want to donate for classmates that have passed away. We voted as a class to use these funds for classmates only, not their spouses, children or other family members. We have set the amount at $50 so the flowers or plant is special and represents our sympathy for losing one of our own. It is unfortunate we have not been able to do this all along as we have lost classmates, but we never had the extra funds. The silent auction we had at our 30 year reunion was such a great idea. The money we raised that night has helped us financially as a class to send these arrangements to our classmates surviors. With the addition of this option to donate, we can save the funds we currently have for future reunions.

If you have any questions, feel free to contact me on this site or on the "Lake Hamilton Class of 1988" page.

Thank you,

Melissa Echols Qualls

•

Some exciting things going on this weekend for our 30th reunion! Can't wait to see everyone there. Here is a basic schedule of activities for tonight and tomorrow:

Friday 6/8, 6:00 pm - 8:00 pm Pre-Reunion Meet-up Fun!
Rod's Pizza Cellar
3350 Central Ave
Hot Springs, AR 71901

Saturday 6/9, 10:00 am LHHS & Wolf Arena Tour. Meet in the alumni room.
Lake Hamilton Wolf Arena
280 Wolf St
Pearcy, AR 71964

Saturday 6/9, 6:00 pm -11:00 pm REUNION TIME!
Hot Springs Country Club
101 Country Club Dr
Hot Springs, AR 71901

•

Welcome class of 1988 Wolf Pack!

We are so glad you are here and taking the time to check out our new class page. This page will serve to communicate information about fellow classmates, updates/changes to the Lake Hamilton campus, help you reunite with classmates, and provide information about reunions.

Here are some steps to help you navigate around the site:

Click the "First Time Visitors" tab to familiarize yourself with the site, find instructions on creating a profile, and read the privacy notice;

Please create a profile and include as much information as possible (keep in mind all demographic information is kept private);

You do not have to register or pay for the reunion when setting up your profile;

Check out the "Missing Classmates" link to the left of the page and let us know if you know the location of any missing classmates.

Now onto reunion information:

Click the "Reunion Annoucements" tab to see what we have planned for our big event. We also will post information about needed items for reunions on this tab, and this tab will change over the years for future reunions;

Once you're ready to register, click the "Reunion Registration" tab and complete the required information. If you are registering as a couple please select quantity 1 as the preset cost includes a guest;

We really would like to see as many fellow wolf pack members as possible, but realize circumstances might be difficult. If you're able to help out a fellow classmate, please click the "Donation" link.

We hope you enjoy browsing through our class page, and looking forward to looking back!

Dear old LH High we salute thee,

and we give thee all of our praise.

Unto thee we will sing our alma mater,

until its dying day.

We will cheer her on forever.

Oh, let our voices ring true.

May our hearts be ever loyal,

Dear old L.H. High to you!*

*Written in 1958 by Mrs. Wanda Harmon Tillery (1941-2003), LHHS Class of 1959.

•

We now have a website that makes it easier to get to this Class Creator page. It is:

www.lakehamilton88.com
---