Pendleton Senior

High School




Class of 1964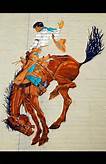 Welcome to Pendleton Senior High's
Class of '64's very own "Waterin' Hole"!
Our place to meet, re-unite and
build on the relationships forged over
50 years ago! Come on in!
ANNOUNCEMENTS
A group of us Classmates including Rob Cook, Cheryl Vogel, Dinah Lee, Duane Erickson, Steve Corey, Sherry Murphy, Brian Stecher, Julia Kyrk, and Jim Rackley are considering establishing a PHS Alumni Association Our hopes are for it be a vehicle through which we set up & perpetuate "put-back" projects for PHS and the Pendleton community. We might just start by soliciting donations for a scholarship fund. What do you think about this idea? We welcome all your suggestions! ---Darryl Eng
Check out the "The Next Class Reunion" link on the left-side menu and let us know when you think we should have our next class reunion! - Jay V.
With a very heavy heart, I announce the passing of Jack Baird on Friday, July 10th. He apparently died suddenly and quietly in his sleep at home. There is no service planned at this time We have lost one our best athletes and one of our most unforgettable characters-----truly one of a kind. May God bless you and keep you, Jack....