Winston Churchill

High School




Class Of 1971
ANNOUNCEMENTS
I am John's sister, and am sending news of John's courage and death. I know he was registered with the class of 1971 mailings because I am checking and cleaning up his e-mail. John passed away peacefully in his sleep on October 14, 2015. John had been hospitalized a lot this year with pneumonia and underwent radiation for throat cancer in the summer. When the cancer came back, and was determined untreatable, and pneumonia set in again, John chose to go home without aid of his ventilator and the drugs to fight the pneumonia. John spent his last twenty-four hours at home on the property he tended for 28 years, and in the beautiful room that he was building for his wife, Claire, at the time of his accident on July 4, 2010 when he became a complete quadriplegic. On his last day he enjoyed family and saw colorful leaves falling from his trees. He spoke to visitors and displayed the sense of humor and charity toward the world which marked his entire life. It was always a miracle that John lived after his accident. Through the courage and perseverance John called forth to sustain himself, he gave himself, and all who cared for him, five plus more years. While he certainly had struggles, he also enjoyed the life he fought for. As John accepted his condition he remained good humored, a good conversationalist and writer, very patient and kind - a joy to be with, and an inspiration to many.


All sad news today from the Corcoran family. Tom passed away on Nov 25. Mary, Connie and the family are planning a service sometime in the spring. Mary is on FaceBook as Mary Corcoran Knoll and has posted some lovely pictures of Tom, in addition they started a website in tribute. I'll attach the link. Rest In Peace, Tom. You were an unforgettable force in the Class of '71. http://carolcork.wix.com/tomcorcoran
My good friend, John Gardiner III (Churchill class of 1971), died on May 13, 2015. I've posted a link to the obit that his wife, Val, wrote.

http://www.legacy.com/obituaries/capitalgazette/obituary.aspx?n=john-f-gardiner&pid=174878303
WCHS 40th Reunion Photo's
Finally, a link to Gary Lloyd's web site to view photo's from Friday, Saturday and Sunday of ou reunion.
http://www.portraitphotographer.com/1971
ENJOY!

Wow!!!
Thank you all for making our 40th Reunion
A BOOMING SUCCESS!!
Everyone had an absolute blast!
The reward for our hard working committee was watching everyone:
Smile,
Laugh,
Dance,
And genuinely have a GREAT time!
Your enthusiasm and thanks made it all worth while for us so, once again from your Reunion Committee:
Ben White, Lauren Monroe Hatten, Janet Harland Edmonds, Melissa Moncavage, Susan Alexander Sonley, Tom Fauquier, Gerri Slama Grove, Linda Weiss, Chris Sutton, Gary Lloyd and Betty Hinze Howard
we all say...Thank you, Thank you, Thank you!
CHECK OUT WHO ATTENDED!
Under the tab "Who Attended!!!" on the upper left menu, I will leave up the list of classmates that supported our reunion October 14, 15 and 16th!!
Thank you All!
WINSTON CHURCHILL HIGH SCHOOL
4OTH
41ST 39TH
CLASS REUNIONS
OCTOBER 14 -16, 2011
WCHS Homecoming Week-end for our 40th Reunion
Was a true Bash!!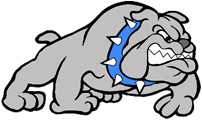 Fellowship&Donations
A Helping Hand!
Donations accepted to sponsor a teacher or fellow student that may need our support to attend our Reunion. Or to help with the purchase of door prizes and general costs for our Reunion Bash.
This announcement is for anyone that feels so inclined to financially support our events or classmates. Any and all contributions will be graciously accepted.
Checks should be made out to: WCHS Reunion 1971
Mailed to:
Lauren Hatten
5 Windsor Court
Potomac, MD 20854
About This Site
Greetings, classmate This is a secured social networking website that is private to the 1971 graduating class of Winston Churchill High School. All information is private to registered users. There is no membership fee and no advertising. It is run and maintained by fellow classmates, not some third party.
Registered Users This is your site. Please participate. Most importantly, if you have contact with any classmates who have not registered, please encourage them to do so.
Unregistered Users What are you waiting for? Those who have registered visit the site on a regular basis. They are delighted with the content. They can post then and now photos and see photos posted by others. They send messages and chat with fellow classmates. They have renewed ageless friendships. Just navigate to the Classmate Profiles, click on your name (bet you forgot you ever looked that good), and then click on thecreate your profile link.