Provo High School

Class Of 1976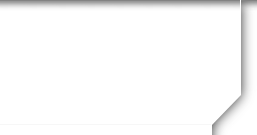 In Memory
Barbara Jean Branam (Vaklian)
Barbara Jean Branam Vakilian 1958 ~ 2009 LAYTON
Barbara Jean Branam Vakilian, age 51, died peacefully in her home Thursday, August 13, 2009, surrounded by her family, after a 14-year heroic battle with breast cancer.
Barbara was born June 3, 1958 in Provo, Utah to Oliver "Ollie" Branam and Colleen Ivie Branam. She married her college sweetheart, Hady Vakilian, on November 11, 1979. Barbara was a beautiful, courageous child, full of energy and spunk. When around people, she was always the focus of attention, taking any opportunity to pose and perform. At a very young age, she was involved in an unfortunate accident where her hands were severely burned, leaving her with partial finger joints. To many, this would have been a disability, but to Barbara, it enhanced her life. Barbara was a woman of many talents, which began the moment she was born. She was a beautiful dancer/choreographer and could always be found moving to the music on any available floor. She loved to sing and spent many years organizing and participating in choirs, plays, and musical events. Barbara graduated from Provo High School, Dixie State College, and Utah State University (Magna Cum Laude) with a degree in Psychology. Barbara retired from the State of Utah after 22 years of service. She was well-known for her professionalism, dedication and work ethic.
At the time of her retirement, she was in a management position as Employment Counselor Supervisor. Those she supervised loved and dearly respected her. Barbara was the recipient of many outstanding achievement awards, including The Spirit of The American Woman-Courage and Commitment Award. Barbara loved to travel with her husband, friends, and family. The ocean and beaches brought her peace and comfort. If there was water around, Barbara would either be in it or laying by it, with a book in her hand. In her leisure time, she was a writer and story teller, keeping all who listened enthralled. Barbara met the love of her life, Hady, while attending Dixie College. He was her first and forever love. Together, they spent the next 30 years loving each other and completing their family with the birth of their two sons, Beejan and Cameron. Their top priority was to provide a wholesome and loving environment for the family. Of her many accomplishments, Barbara believed her greatest achievement was nurturing and raising productive, well-grounded boys.
Barbara was preceded in death by her parents and brother Robert H. Branam.