Provo High School

Class Of 1976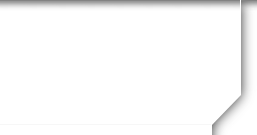 In Memory
Christopher Rolfe Faux
Christopher Rolfe Faux passed away after a sudden heart attack, November 16, 2000 in Provo, Utah.
He was born Oct-ober 29, 1957 to Eugene J. Faux and Georgia Cullimore Faux in Provo, Utah.
He grew up in Provo, and graduated from Provo High in 1976.
He attended UVSC.
Early in his life he was a horse handler at Sundance. Along with his poodle-dog, Trix, he managed a small farm and loved working with animals. For 15 years he was a valued psych tech in the forensics ward at the Utah State Hospital. Chris loved to ski, play autocrat at auction arena, and was a self-taught master guitarist play. He was a "hands on" learner, and loved acquiring new skills. He brightened family gatherings and his nieces and nephews always wanted to be sure Uncle Chris would be there. They thought he should be a professional stand-up comedian. His sense of humor brightened our lives. Through his courageous battle with cancer he maintained his sense of humor along with his pervasive concern for others, especially the under privileged.
He is survived by his mother, Georgia Faux, and four brothers: Gene (Carolyn), Springville, UT; Bob, Provo, UT; Greg, Provo, UT; Mark (Cheryl), West Jordan, UT; and 23 nieces and nephews.
Funeral services will be held on Tuesday, November 21, 2000 at 11 a.m. in the Berg Drawing Room Chapel, 185 East Center Street, Provo. Friends may call at Berg Mortuary on Monday evening from 6-8 p.m. and on Tuesday morning one hour prior to services. Interment, Provo City Cemetery.
Found in Deseret News: http://www.deseretnews.com/article/804240/Obituary-Christopher-Rolfe-Faux.html