Provo High School

Class Of 1976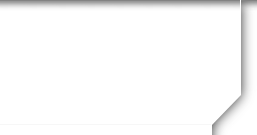 In Memory
Kurt Frischknecht
Dr. Kurt N. Frischknecht, former Provo resident, passed away June 22, 2002 in a tragic car accident outside of Barstow, CA.
Kurt was born July 28, 1958 in Mt. Pleasant, Utah to Neil C. and Barbara Jones Frischknecht. He was raised in Provo and graduated in 1976 from Provo High School. Kurt was an Eagle Scout. He graduated from Utah State University. He attended the Illinois College of Optometry and has practiced in California and Las Vegas, Nevada. He married Cheryl Jones on Oct. 2, 1986 in the Salt Lake LDS Temple. He was a wonderful husband and father, a Boy Scout leader, avid skier and sports enthusiast. Kurt lived life to the fullest. He will be sorely missed by family and friends.
Kurt is survived by his wife Cheryl Jones Frischknecht of Las Vegas; daughters, Haley Ann 12 and Daryn Kay 9, sons, Blake Jones 7 and Kade Kurt 3. He is also survived by his mother, Barbara Frischknecht of Salt Lake City, siblings Carol Ann (Lee) Bahr, Bountiful; Neil J., Provo; Joan (Lamar) Sayer, West Jordan; Jill (Don) Andrews, Spanish Fork; Bobby Jo (Kerm) Jackson, Orem; Mark, Provo; Jennifer, West Jordan; Cheryl's parents and siblings, 41 nieces and nephews. He was preceded in death by his father, Neil C. Frischknecht and sister, Cynthia.
Funeral Services will be held Friday, June 28, 2002 at the LDS Chapel at 10070 Azure in Las Vegas. Viewing will be held Thursday, June 27, 2002 6-8 p.m. at the Palm Mortuary on Cheyenne in Las Vegas. Interment in the Palm Cemetery, Las Vegas, Nevada.
On Tuesday July 2, 2002 a celebration of Kurt's life will be held at the home of Kerm and BobbyJo Jackson, 634 East 920 North, Orem. All interested in visiting with Kurt's wife, mother and siblings can gather from 6-8 p.m. In lieu of flowers the family suggests donations be made to the LDS Church Perpetual Education Fund, 801-240-0337 in Kurt's name.
Reported in Desert News, see http://www.deseretnews.com/article/922085/Obituary-Dr-Kurt-N-Frischknecht.html